Accidentally made an incorrect Venmo payment? Or did you send the Venmo payment to the wrong person? We have all been there, so we understand your panic.
Do not worry, because you will learn how to cancel a Venmo payment. We will also show you how to contact support when needed.
Whether you paid the wrong person or your Venmo payment is not returned, we have got the answers to all your questions.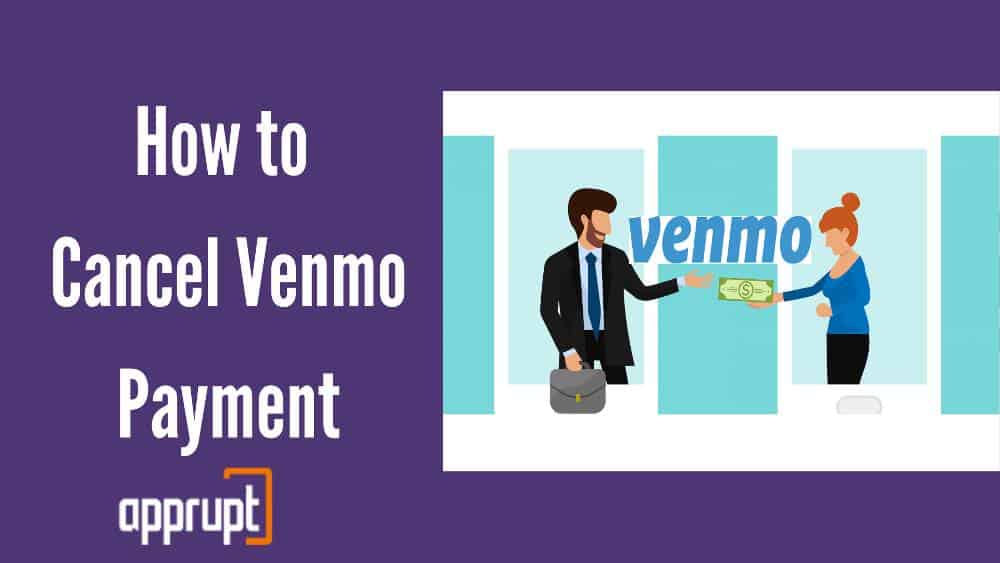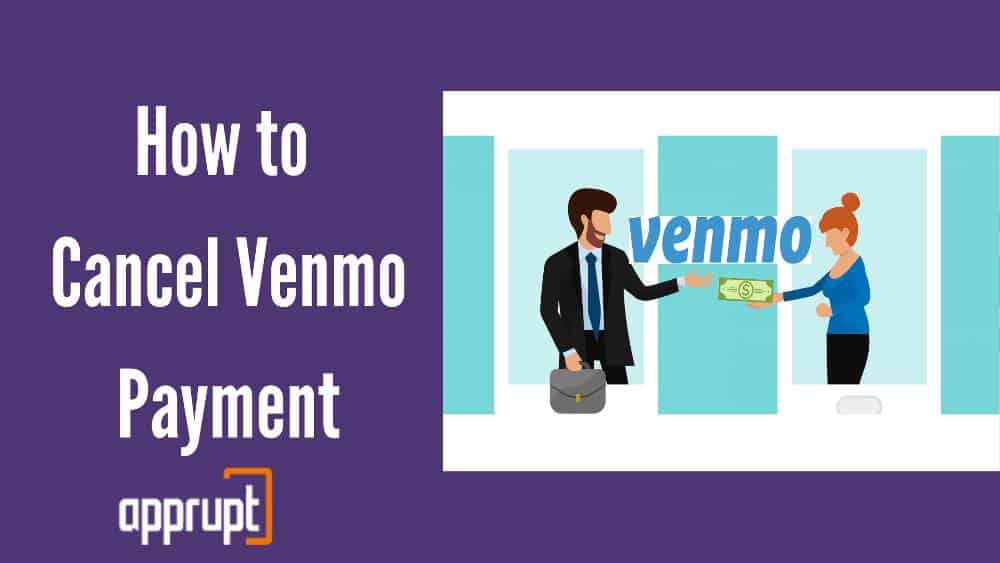 So, just keep reading to find out more.
Can you cancel a Venmo payment?
---
According to Venmo's policy, you cannot cancel a Venmo payment if it is made to an existing and active Venmo account. This means that once the Venmo payment is sent, the recipient will receive the funds almost immediately. You will not be able to cancel it.
However, you can ask the recipient to transfer the same amount of money back into your Venmo account. After they send it back, you can shift the money from your Venmo account into your bank account.
The same goes for when you accidentally send a duplicate Venmo payment. You can just request the recipient to transfer one of the payments back to you.
Venmo will not be able to reverse a payment based solely on the sender's request. It can only be reversed if the recipient is eligible, and gives permission to reverse.
How long do you have to cancel a Venmo payment?
---
Only senders who are using iMessage to send their Venmo money can manually cancel their payments. This is because iMessage requires the recipient to accept the payment. You have three days from the payment date to cancel your Venmo transfer.
If you cancel a Venmo payment within three days of the actual transfer, then the money will be returned to your account instantly if it was from your Venmo balance.
If the money was paid from your linked bank account, then it will take three to five days before the money will reflect in your account again. If it was from your debit or credit card, then it might take thirty days for the money to return.
But keep in mind that you cannot cancel your Venmo payment through iMessage after the recipient accepts it.
How to Cancel a Venmo payment
---
Here is what we have all been waiting for. Follow the steps below to cancel your Venmo payment easily, if you accidentally paid someone who does not have a Venmo account.
Step 1: First, open your mobile phone and launch the Venmo app.
Step 2: In the top-left corner of the Venmo app, you will see the hamburger icon. The icon will have a red dot on top if you have any incomplete payments or other notifications. Click on it.
Step 3: A menu will open up on the left-hand side. Select the Incomplete option to view all the money transfers that are unfinished payments.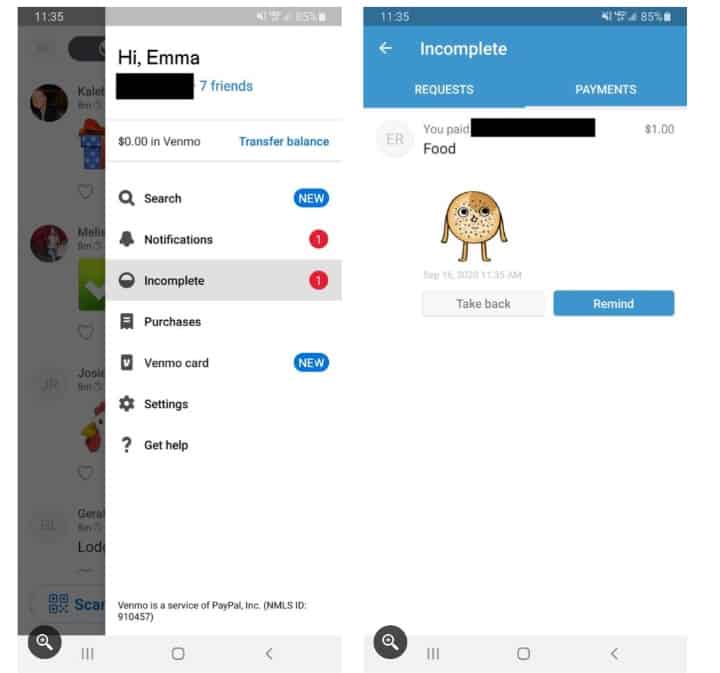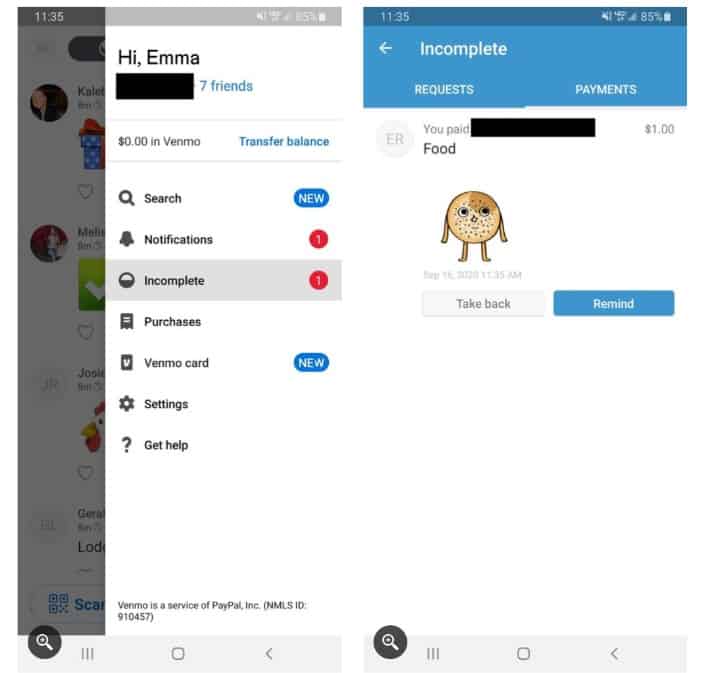 Step 4: Once you open the Incomplete tab, click on the Payments button. You will find unfinished payments listed there.
Step 5: Near that specific payment, tap on the Take back button underneath.
Step 6: After this, you will notice that the whole payment information will turn gray in color. In addition, the 'You canceled this request' message will appear, notifying you that your cancellation was successful.
You can then relaunch the app, where you will find that the unfinished payment will no longer exist, and the Venmo funds are not transferred from your account.
How to send a Venmo request if you paid the wrong person
---
Venmo users can have very similar usernames and cause much confusion while transferring funds. Because of this, you might even send the money to the wrong person.
In this case, do not panic. Remember that the payment amount is automatically added to the wrong person's Venmo account, so you will not be able to cancel this payment by yourself.
The only thing you can do is send a request to that person, asking for your money back. Once you do that, you can then reach out to the Venmo support system directly.
Now, let us show you how to submit a request on Venmo if you made a payment to the wrong account.
Step 1: Open the Venmo app on your mobile phone and go to the Venmo homepage.
Step 2: In the upper right corner of the app, tap on the icon which has a dollar and a pen in it.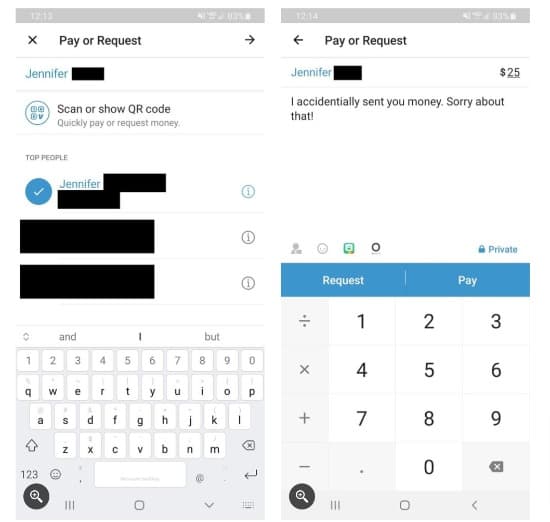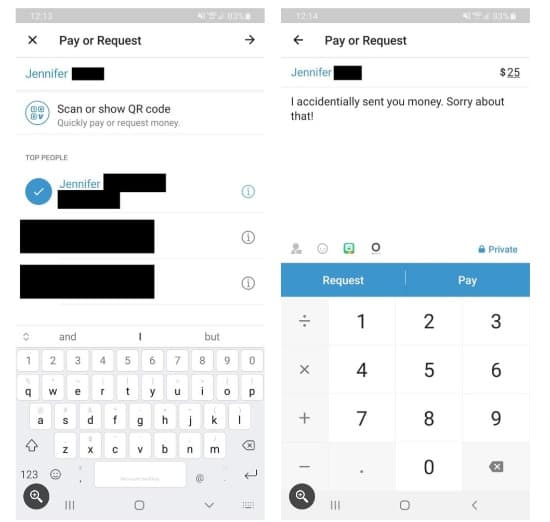 Step 3: Here, you need to input the username of the accidental recipient.
Step 4: Then, type down the amount of money you sent them by mistake.
Step 5: You may even include a short note about how you transferred the money by accident.
Step 6: Tap Request to submit the fund request. You will see a green message asking to confirm, in which you will have to tap on confirm.
Step 7: You have the option to remind the person to whom you accidentally sent the money. But do this only when you have not received the money back quickly.
Step 8: You can remind them by first selecting the hamburger icon in the upper left corner.
Step 9: Then, click on the Incomplete button.
Step 10: Go to the Requests tab, where you will find this specific payment request. Underneath, tap on the Remind button.
It will immediately turn into a gray message to indicate that the person has been reminded.
How to contact Venmo if your payment is not returned
---
In continuation to what we discussed before if you still have not received the money back to your account, then your last option is to contact Venmo support for help.
But, remember that there is no surety that you will get your money back.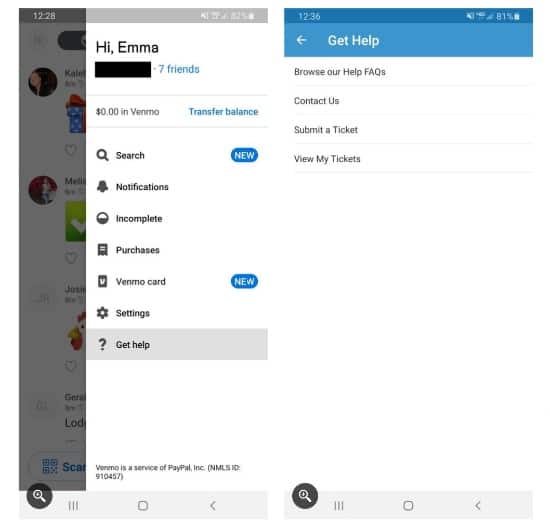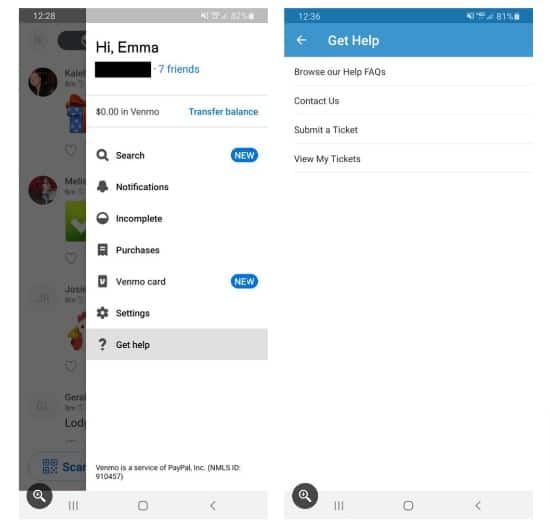 Here is a method that will help you contact Venmo.
Step 1: First, launch the Venmo mobile app.
Step 2: Click on the hamburger menu icon in the top left corner to open a list of options.
Step 3: Tap on the Get Help option. Then, select Contact Us.
Step 4: Next, choose the mode through which you want to contact Venmo support. You can choose between chat, email, or call. Then you will be able to contact Venmo.
Remember to keep your payment and account details nearby. This includes your account name, amount of money, payment date, and more.
You may also keep the recipient's information such as username, email address, or phone number handy.
Conclusion: Wrapping Up
---
So, we have seen how to cancel your Venmo payment if you accidentally paid the wrong person or the wrong amount, or if you paid a person with an inactive account.
If you are in any of those two situations, then you can carefully follow the steps above to make sure to cancel the payment and get your money back for good.
Also, if you have not gotten your money back from the person, then we have taught you how to contact Venmo support so you can resolve the issue.

We are sure that with our help, you will be able to cancel a payment very easily on Venmo.