Ever since COVID-19 began, almost everyone has been using Zoom to attend classes, work meetings, and other events online. More people have started paying for Zoom Pro subscriptions, which offer many perks. But since people are now going back to their schools' offices or have moved to a different online platform, they may be looking to cancel their Zoom subscription.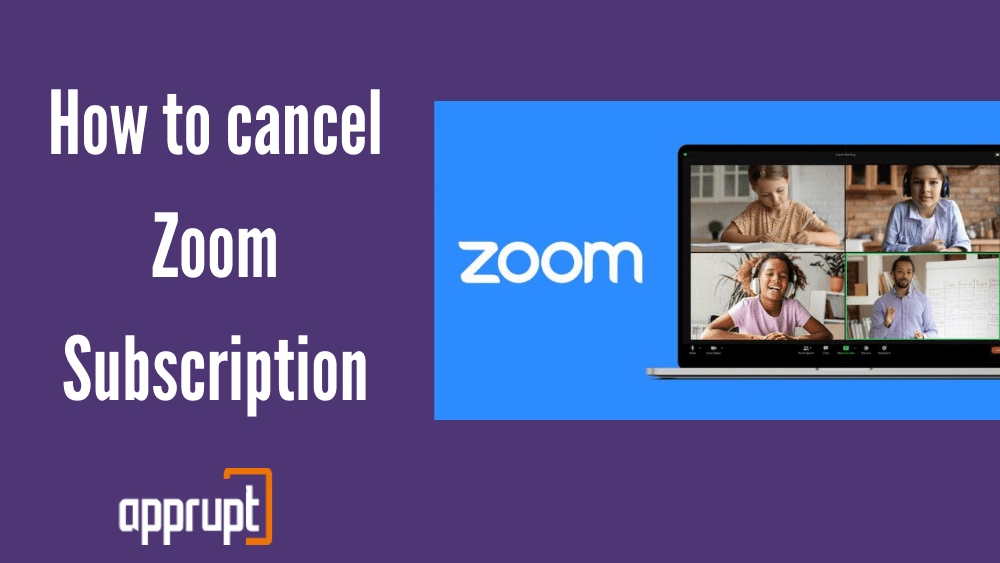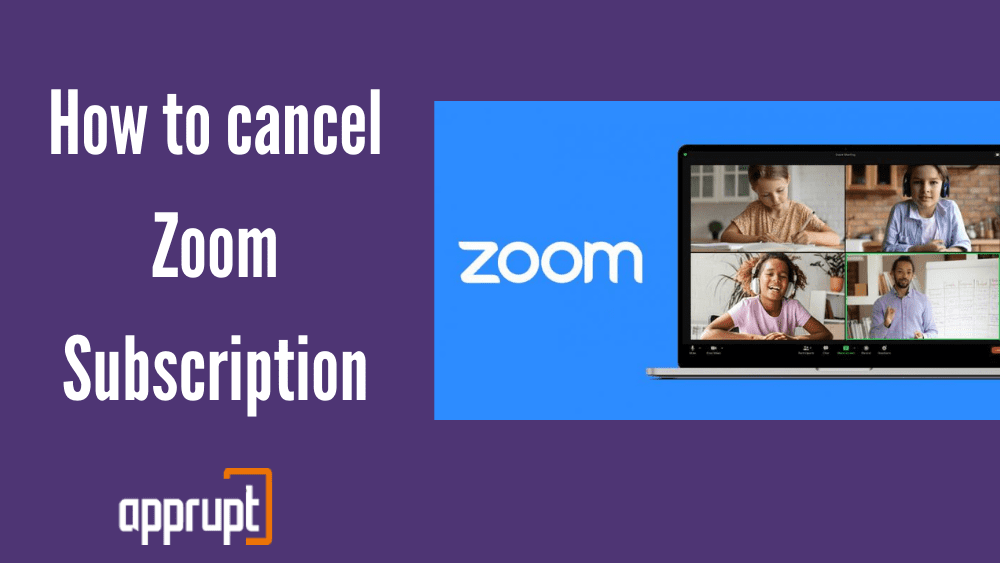 If you can relate to this, then this article will help you cancel your subscription in no time! All you need to do is follow the steps below to end your Zoom Pro subscription on your computer or phone.
Can you cancel your Zoom Subscription at any time?
---
Yes! You can cancel your Zoom Pro subscription at any time and at any place. But keep in mind that the service automatically renews once the billing cycle gets over. So, it would be best if you tried canceling your subscription before the next billing date so that you do not get charged again.
How to Cancel your Zoom Pro Subscription
---
You may be confused about how to cancel your Zoom Pro subscription, but we are here to help you. You can either cancel your subscription through your computer or a mobile phone.
How do I cancel my Zoom subscription through my computer?
This part of the article will explain how to cancel using your computer. To end your Zoom Pro subscription, you have to follow the easy steps mentioned below.
Step 1: First, open up a web browser like Google Chrome on your computer.
Step 2: Go to zoom.us, and log in to the Zoom account linked to your subscription.
Step 3: Once you enter your account page, you will see a menu on the left side. Under the Admin section, tap on the Account Management option. This will open up more options underneath.
Step 4: From the menu, click on Billing.
Step 5: You will see the Current Plans page, in which your Pro Subscription plan will be listed.
Step 6: Next to the plan, press Cancel Subscription.
Step 7: A pop-up message will appear for confirmation. Here, tap on the Cancel Subscription option again.
Step 8: Lastly, you will be asked to select a reason for your cancellation. Choose one, and click Submit to end the subscription completely.
How do I cancel my Zoom subscription on my phone?
If you do not have access to a computer at that time, then you will be happy to hear that you can cancel your Zoom Pro subscription on your smartphone too!
There are two methods that you can follow while canceling your subscription through a phone. The first method can be done if you have subscribed to Zoom through Google Play on your android device.
1st method: Using Google Play Store app on your android device
---
Step 1: On your phone, launch the Google Play Store application. Make sure that you are logged into the correct account that is linked to your Zoom subscription.
Step 2: In the top right corner, click on your account button.
Step 3: Next, select the Payments and Subscriptions option.
Step 4: Then, you need to press Subscriptions and go to the Zoom subscription.
Step 5: Once you've found the Zoom subscription, click on Cancel Subscription.
Step 6: Lastly, pick a reason for canceling, and click on the Continue button. Then press Cancel Subscription to confirm.
The second method below is for those who have not used Google Play to pay for Zoom or those who use iPhones or other iOS devices.
2nd method: Using an iPhone
---
Step 1: Launch a browser like Safari or Google Chrome on your phone.
Step 2: Visit zoom.us and click on the menu button in the upper right corner.
Step 3: From the drop-down menu, press Sign In. Use your account information to log in.
Step 4: Then tap on the menu at the top. Scroll down and press the Account Management option and then the Billing button.
Step 5: On the next page, scroll down again to your Zoom Pro subscription. Next, click Cancel Subscription.
Step 6: You will see a pop-up message that asks you to confirm. Here, tap Cancel Subscription.
Conclusion
---
If you have reached the end of this article and successfully canceled your Zoom Pro subscription, good job! As you may have seen, Zoom is very easy to cancel, whether on your phone or your computer. You can do it at any time and from the comfort of your own home.