If you have landed on this article, you must have been looking for ways to watch Discovery Plus on Roku, right?
Discovery plus (popular as Discovery+) is a streaming service where you can watch shows from various channels like Food Network, HGTV, Discovery Channel, Science Channel, DIY Network, and many more.
Since January 2021, the minds behind Discovery+ have made this channel available on several streaming devices, such as Roku, Apple TV, Amazon Firestick, etc. That means if you are a Roku user, you can now watch Discovery+ on Roku TV.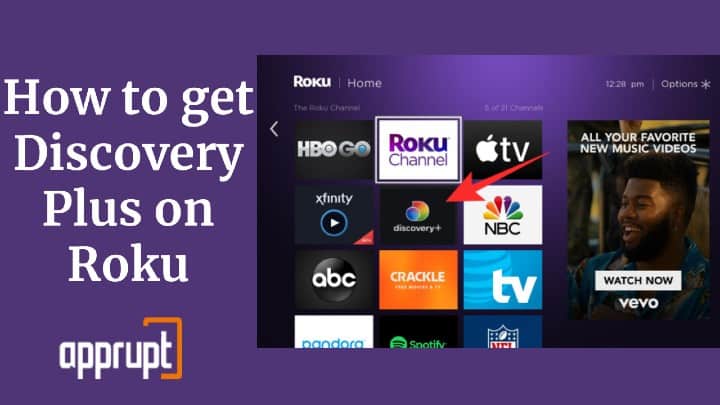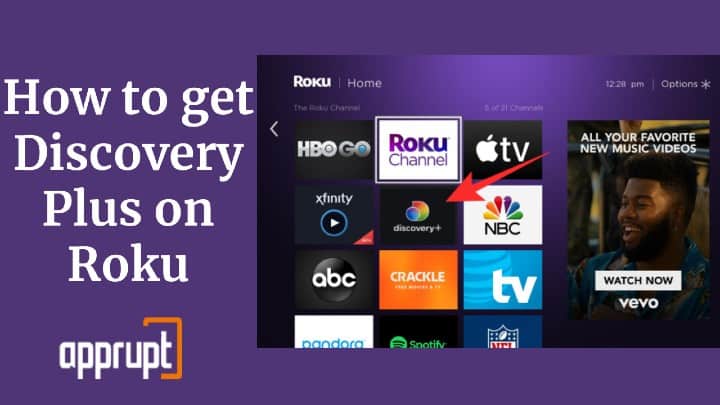 In this section, we'll share two methods through which you can use the Discovery plus on Roku streaming device.
How to Get Discovery Plus on Roku
---
The simplest way to add the discovery plus app on your Roku is by downloading it from the Roku channel store on the device. Here's how you can do it:
1. Navigate to the Streaming Channels option on the Roku Home Screen.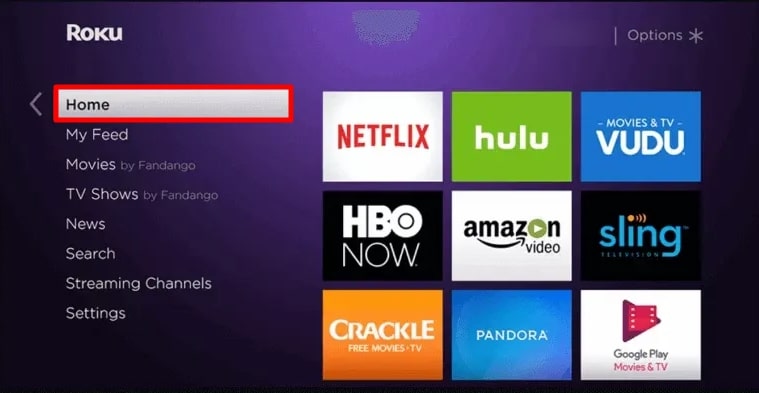 2. Tap on the Channel Store option to access the Roku Channel Store.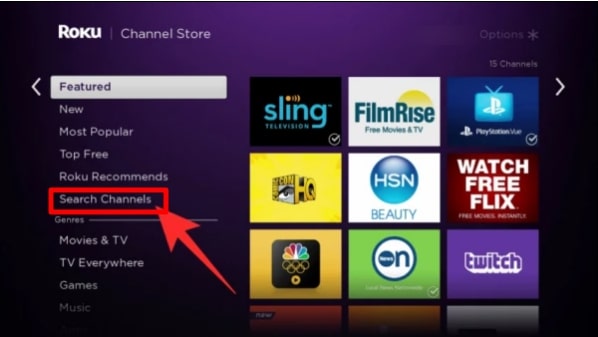 3. Use the virtual keyboard and type "Discovery Plus" in the search bar.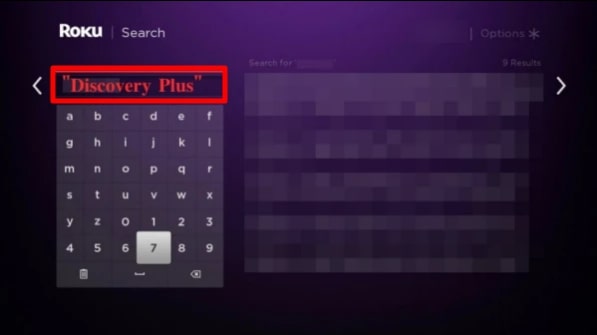 4. Choose the Discovery Plus channel once the search results appear on the screen.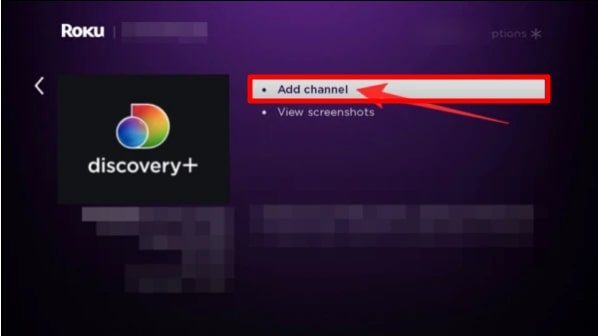 5. Click on the Add channel option and then click on OK.
In case you want to learn how to uninstall a channel on roku - read this guide
6. Now select the plan you want to purchase or click on the Start 7-day Free Trial option.
7. Create your account if you haven't already created it. Otherwise, log into your account using the login credentials.
8. Then enter your Roku PIN (if you have created it), and the channel will be installed on the Roku device. If you forgot your Roku pin, learn how to reset it.
9. You can now launch the Discovery+ channel on Roku and watch anything you want on it.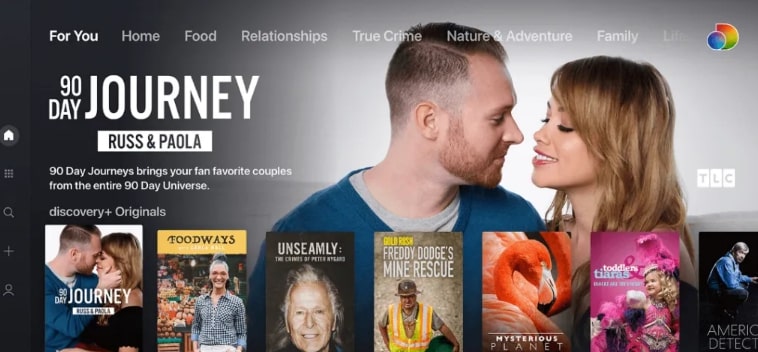 That's it! You have successfully installed Discovery+ on your Roku streaming device. However, if these steps don't work for you, you can use the other method mentioned below.
Note: In case if you face any problem streaming content, that may due to cache on your Roku player. Read our guide on how to clear roku cache.
How to Get Discovery Plus From the Roku Website
---
The previous method to install Discovery+ is pretty straightforward, but if you failed at it or just want to learn another way to get this done, you can follow the steps mentioned below.
Using this method, you can install the channel on your Roku device remotely through the Roku Channel Store on the website.
1. Visit the Roku channel store on the Roku website.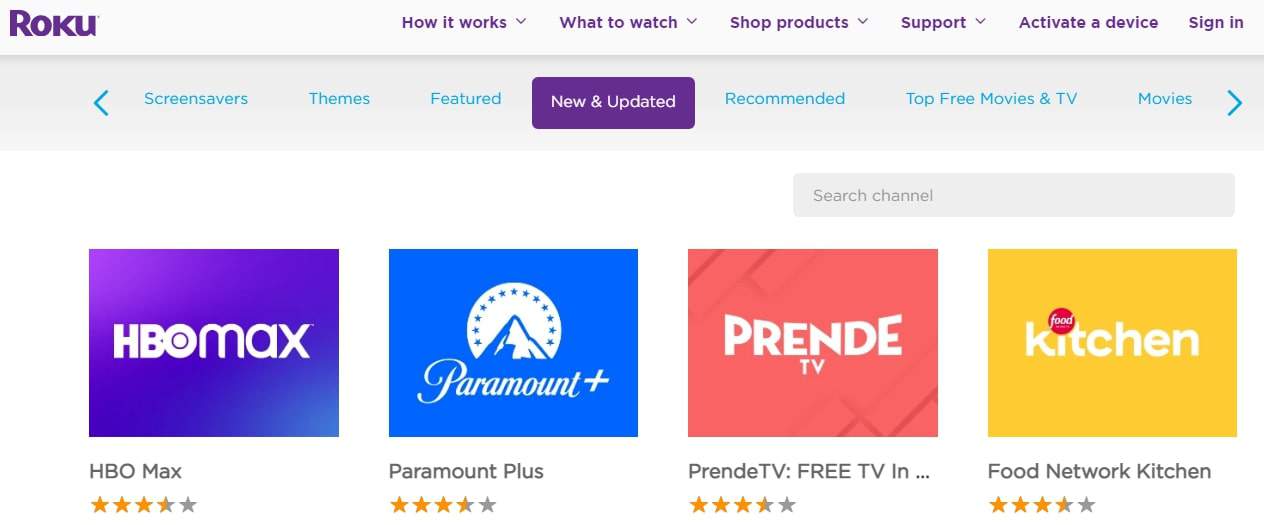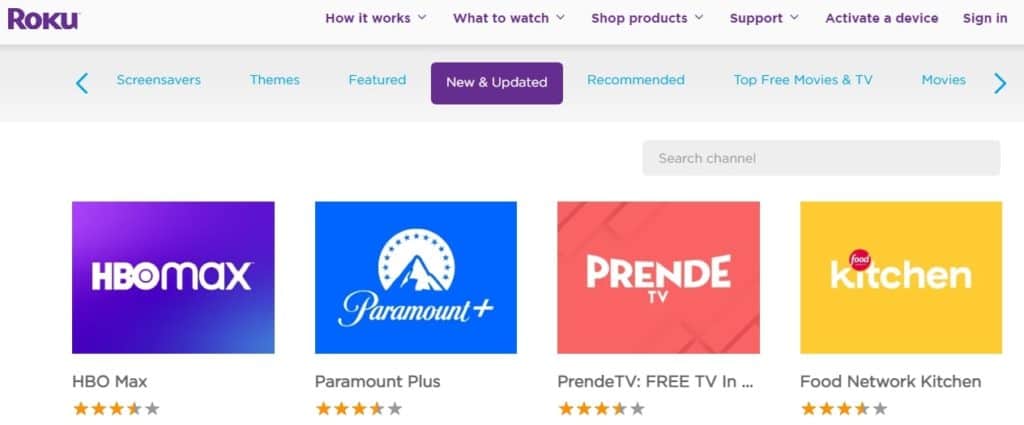 2. In the search bar, type Discovery Plus and hit enter.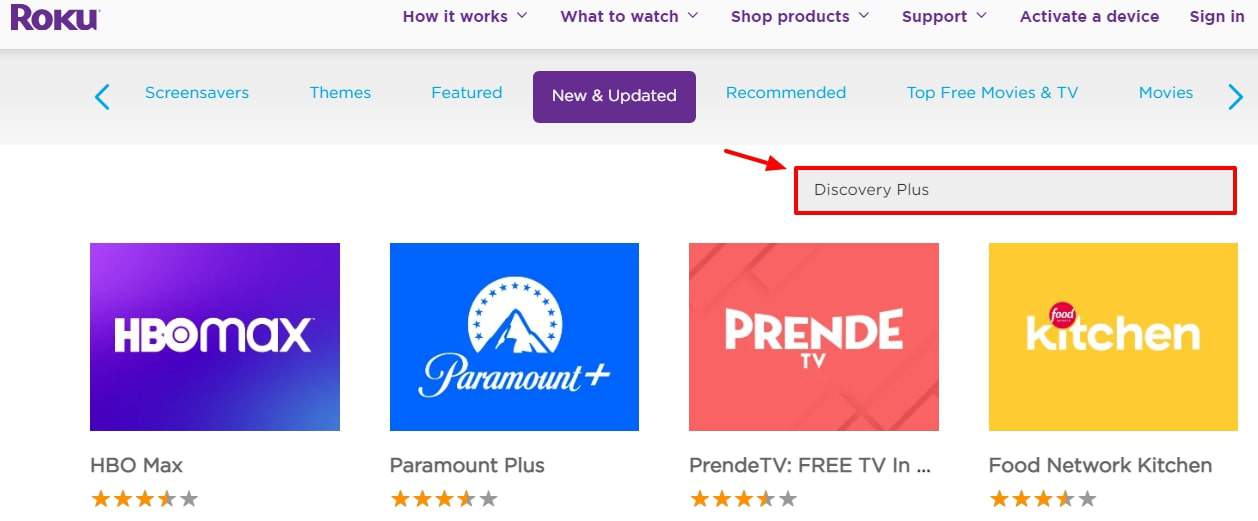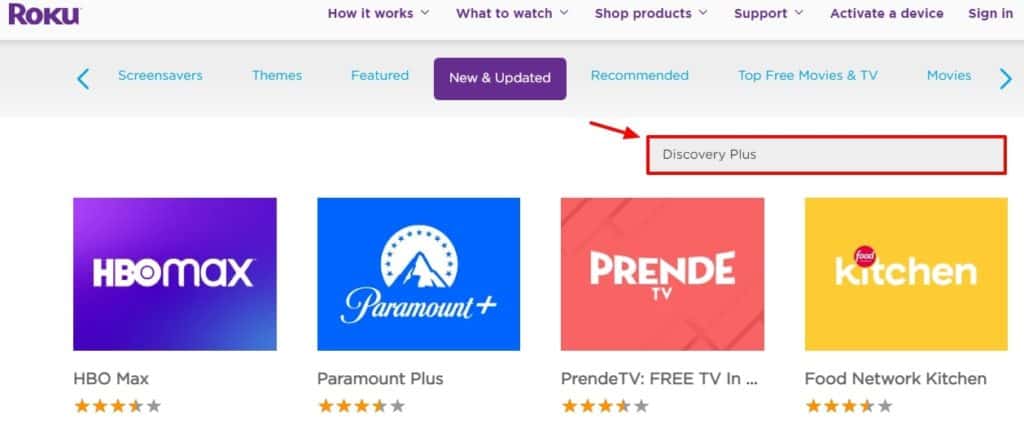 3. Select the Discovery Plus channel from the list of search results.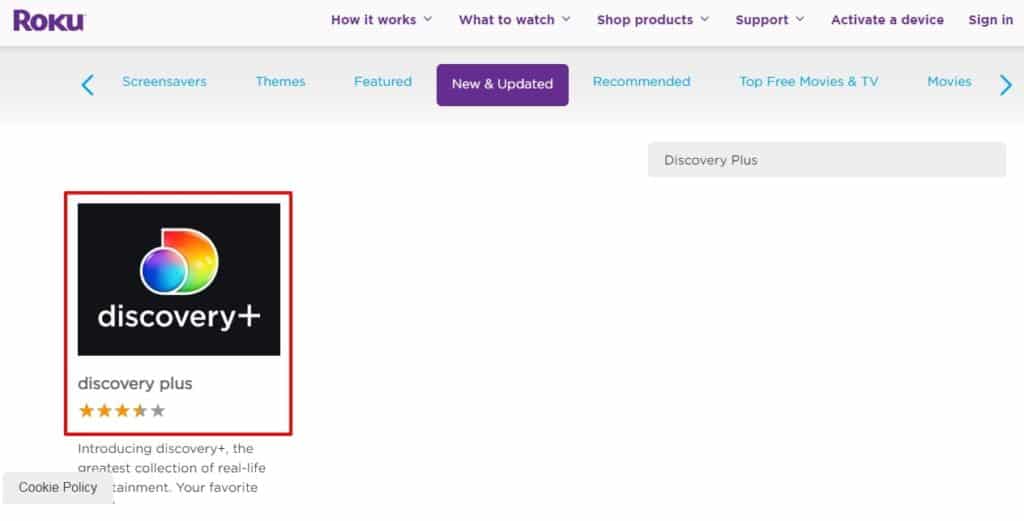 4. Click on Add channel, and the channel will directly be added to your Roku device. Remember, if you have not logged into your account, you will have to log in to complete the process automatically.

5. Launch the channel and binge-watch your favorite shows anytime!
Is Discovery Plus Available on Roku in UK and other countries?
---
Unfortunately, discovery plus is unavailable in the UK now with Roku receivers. Currently, this is the only way to use it on TV in the UK via Google Chromecast 2 or above [See here the full list of devices discovery+ is in the UK].
Even though the Roku app is available on smartphones, tablets, and laptops. If you have windows 10 on your PC, you can read our guide to installing roku for windows 10.
But you can now watch Discovery+ on your Roku streaming device in the USA. The Roku channel store has the official Discovery Plus channel, so you just need to download and install Discovery Plus and watch whatever you want!
However, do note that Discovery Plus is a subscription-based service. Check out what discovery plus price on Roku. It offers two plans; one is ad-supported and costs $4.99 per month.
And the other one is entirely ad-free, costing you $6.99 per month. You can choose whichever plan suits you best and enjoy a free seven-day trial.
On What Other Platforms Can You Stream Discovery Plus?
---
If you are not a Roku user but still want to watch Discovery Plus shows, you can do it through other streaming platforms or devices. That's because Discovery Plus is available on most platforms.
You can just subscribe to its plan and access it on any of the devices listed below:
Android
Android TV
iOS
Apple TV
Amazon Fire TV
Web browsers on Windows and Mac laptops/ PCs
Xbox Gaming Consoles
Samsung Smart TV
RELATED: DirecTV on Roku
To Conclude
---
We've covered a lot of information, but if you have questions about how to get Discovery Plus on Roku, now is the time to ask them. If we don't answer your question in this guide and it isn't answered in our FAQ section either, feel free to contact us.
With these few steps, anyone should be able to install Discovery Plus on their Roku device!