Philo is one of the most affordable live TV streaming services and the best alternative for cable TV. It's no surprise that cord-cutters choose to catch up with their favorite TV shows using this service.
You can always count on Philo live TV streaming to watch all the latest episodes after ditching your cable TV. But what if you can't watch the episodes live? Luckily, you can record all the live TV shows to watch them later.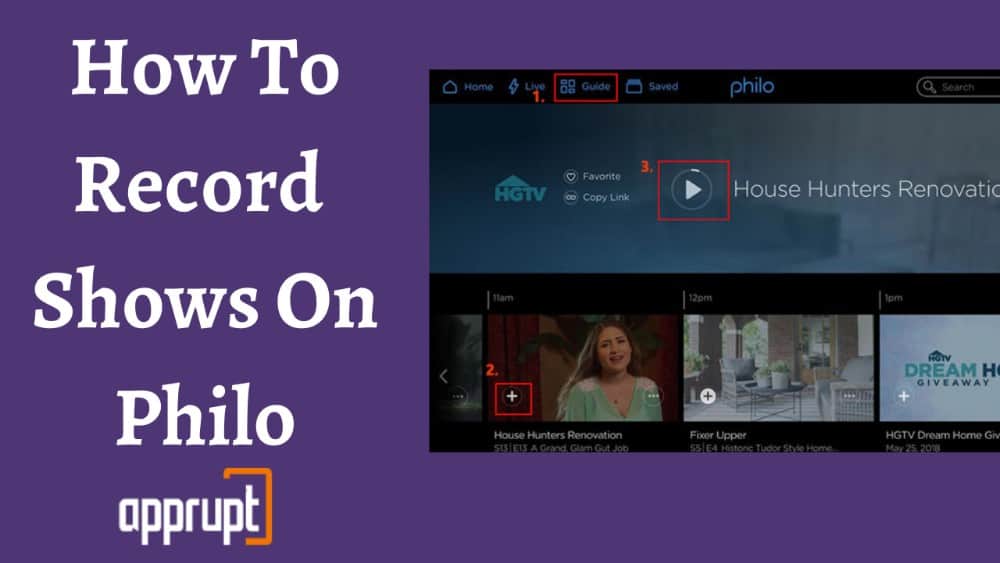 Below we have discussed the best ways to record shows on Philo so that you don't skip any episodes of your live TV shows.
How to Record on Philo
---
The Philo record option lets you record all the episodes of your favorite TV shows. The below steps will guide you on how to record on Philo.
Step 1: Log into your Philo account on the Philo website.
Step 2: Navigate to the Philo TV's Guide option.
Step 3: Search for the show you want to record.
Step 4: Choose an episode to record and hit the channel symbol to record it.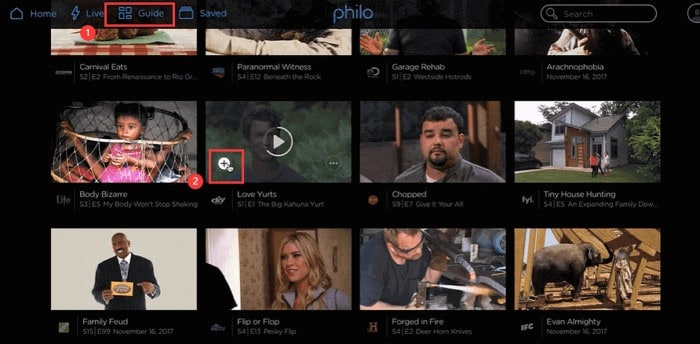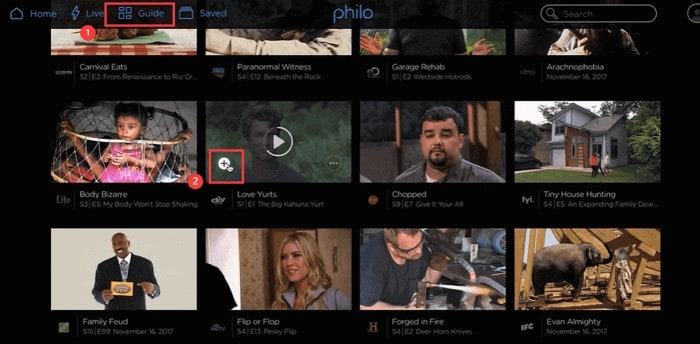 Step 5: Click the plus icon on the selected episode to record it. (Make sure the plus sign turns white since that indicates that the recording has begun.)
Step 6: After the recording completes, go to the saved library, and your favorite show will be available there.
How to Record on Philo Without Time Limit
---
Though the inbuilt record feature of Philo is a pretty convenient option for saving shows, it only stores the downloaded shows for 30 days.
If you want to watch the episode after this time limit, you will have to record it again. You can use external tools like the EaseUS screen recorder to save time, which retains the shows for more than 30 days.
EaseUS RecExperts screen recorder is available for iOS and Windows devices. Hence, you can effortlessly use this tool to record your shows as and when required using the steps below.
Step 1: Install and launch EaseUS RecExperts on your PC.


Step 2: EaseUS offers two options for recording: Full Screen and Region. If you want to record everything on your screen, select FullScreen. Otherwise, select Region and choose the area you want to record.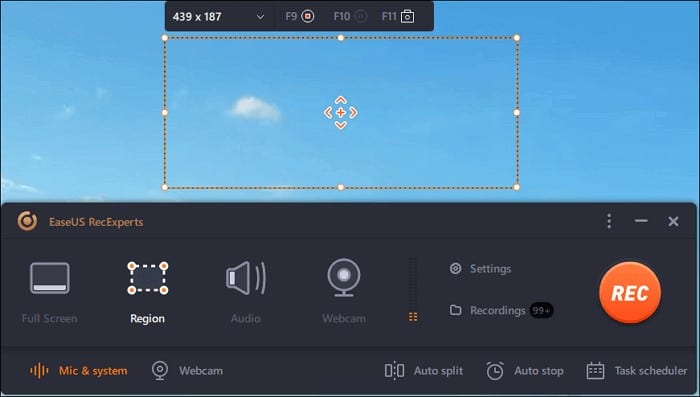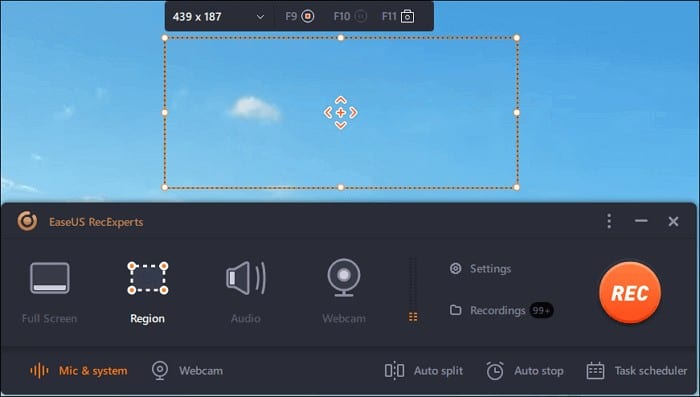 Step 3: While in Region mode, click the Sound System button on the bottom-right corner to select a sound source and click REC to begin recording.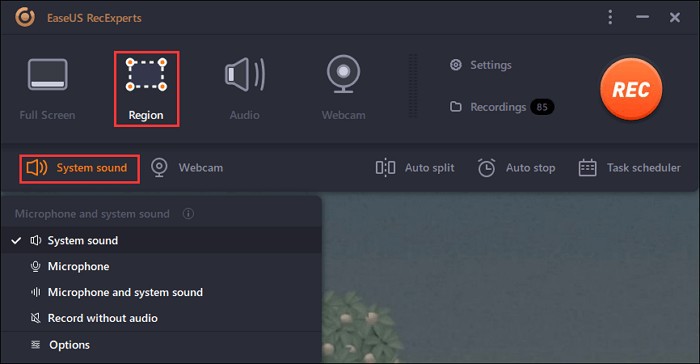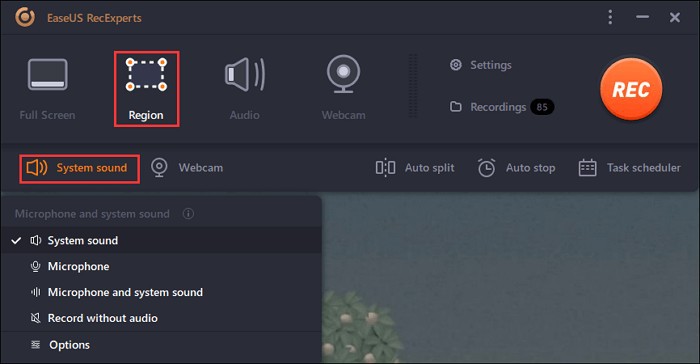 Step 4: A floating toolbar will appear on the screen. You can use it to pause and stop recording.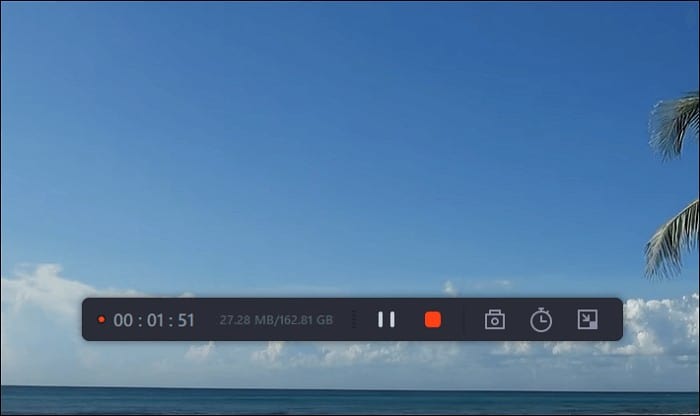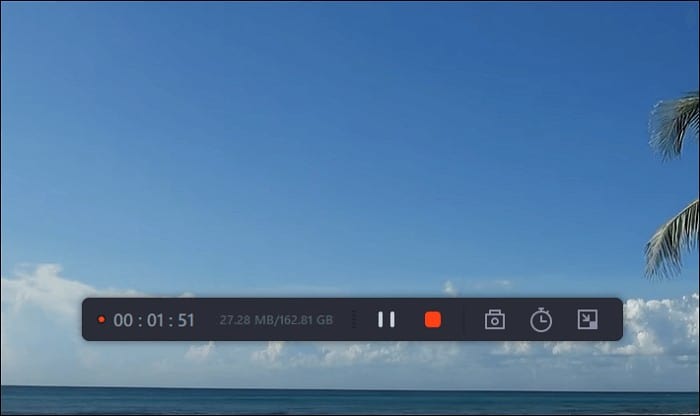 Step 5: Click the red button to stop recording after the video.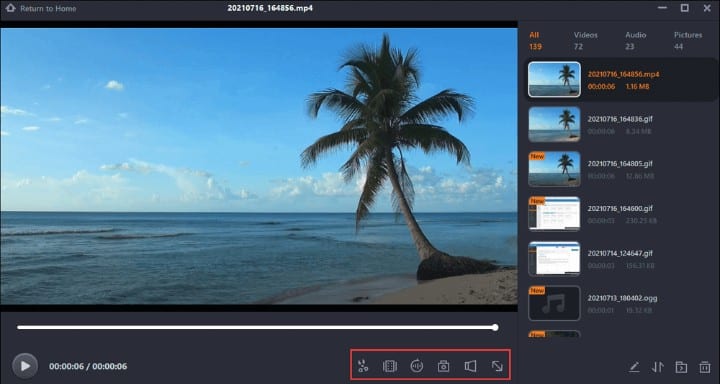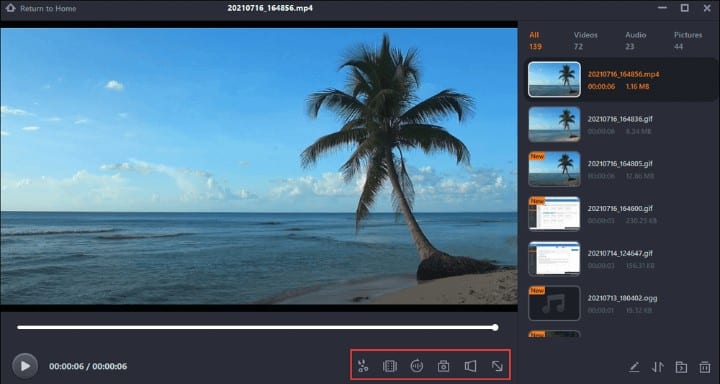 The recorded video will now be saved to your computer, and you can stream it as you would play any other video.
How to Set Future Shows to Record On Philo
---
The above methods are useful for already-aired shows. But, if you want to record upcoming episodes of Philo TV shows, you can do that using the inbuilt record feature. The process varies than that mentioned above, so let's see how to do get started:
Step 1: Open Philo TV website on your PC browser and access your account.
Step 2: Look for the upcoming show using the search option.
Step 3: Select the TV show you want to record. You will see two options: Record New and Record All. Click Record New to record upcoming episodes.
Step 4: The red record sign will appear next to the selected episode.
Step 5: Wait for the episode to air, and it will start saving automatically. You can then stream the episode within 30 days of its recording.
Where to Find Philo Saved/ Recorded Shows
---
If you record Philo TV shows using the inbuilt record feature, you will find them under the saved library. You can access the saved library option from the menu. It is located right beside the guide option. The TV show will be available only after the recording completes.
What is Philo DVR?
---
With the Philo DVR feature, you can record all your favorite shows on Philo to watch later. But, its functionality is not limited to that! You can also fast-forward or rewind the recorded shows. And best of all, you can skip the annoying commercials that bump into the video while live streaming.
Does Philo Have DVR?
Yes, the Philo TV channel supports DVR. It offers cloud DVR storage space of up to 20 hours per user which can be upgraded to unlimited storage with its $25 per month plan.
How Does Philo DVR Work?
The Philo DVR recording functionality works like other DVRs. All you need to do is select the Philo TV show or movie you want to record, click the record sign, and watch it at your convenience. And you even don't need to keep the channel on while recording its content.
Still, if you don't know how to use Philo DVR space, the following steps will guide you:
Step 1: Select the program you want to record from the Philo TV website.
Step 2: Click Schedule to view the program.
Step 3: Select the Record icon. The TV show or movie will now start recording.
If you want to stop the recording, click the Record button again.
Do you Need a DVR Device to Record Philo Episodes?
No, you don't need any special DVR device to record Philo TV shows. You can save the shows on Philo TV website. These shows will be available in the saved library, so you can watch them whenever you need them.
How many Shows Can You Record At Once On Philo?
---
With the Philo TV unlimited DVR storage plan, you can record as many movies and shows as you want. There is no limit to it. But, if you are on the limited 20 hours storage plan, keep in mind that the older recordings will be deleted when you exceed the 20 hours limit.
Can You Record During A Free Trial On Philo TV?
---
Certainly, you can record TV shows during the Philo TV channel free 7-days trial period. The process to save the shows is the same as mentioned above.
You can read the guide on How to get Philo 7 days free trial. 
On Philo When You Select A Show Does It Record All Episodes?
---
Yes, if you select the plus icon on a Philo TV show to record it, it will record all the episodes of the show. You can then watch the recorded episodes from your library.
See also: How to Get Philo on Roku
Conclusion
If you are traveling or not able to catch up with live streaming of your favorite shows on Philo, the DVR recording feature is the savior! You can set all the upcoming features for recording, as explained in this guide, and binge-watch them whenever you want.