Since the release of Euphoria on the Hulu platform, everybody is wondering how they can get Hulu's free trial so that they can stream both seasons of Euphoria. Hulu is one of the most renowned streaming platforms available on the Internet, it has a collection of the most popular TV shows and hit movies.  
And if you are somebody who wants to watch HULU and wondering how you can try this service before getting committed to it then, keep reading this article. As in this article, I am going to tell you how you can get a Hulu trial.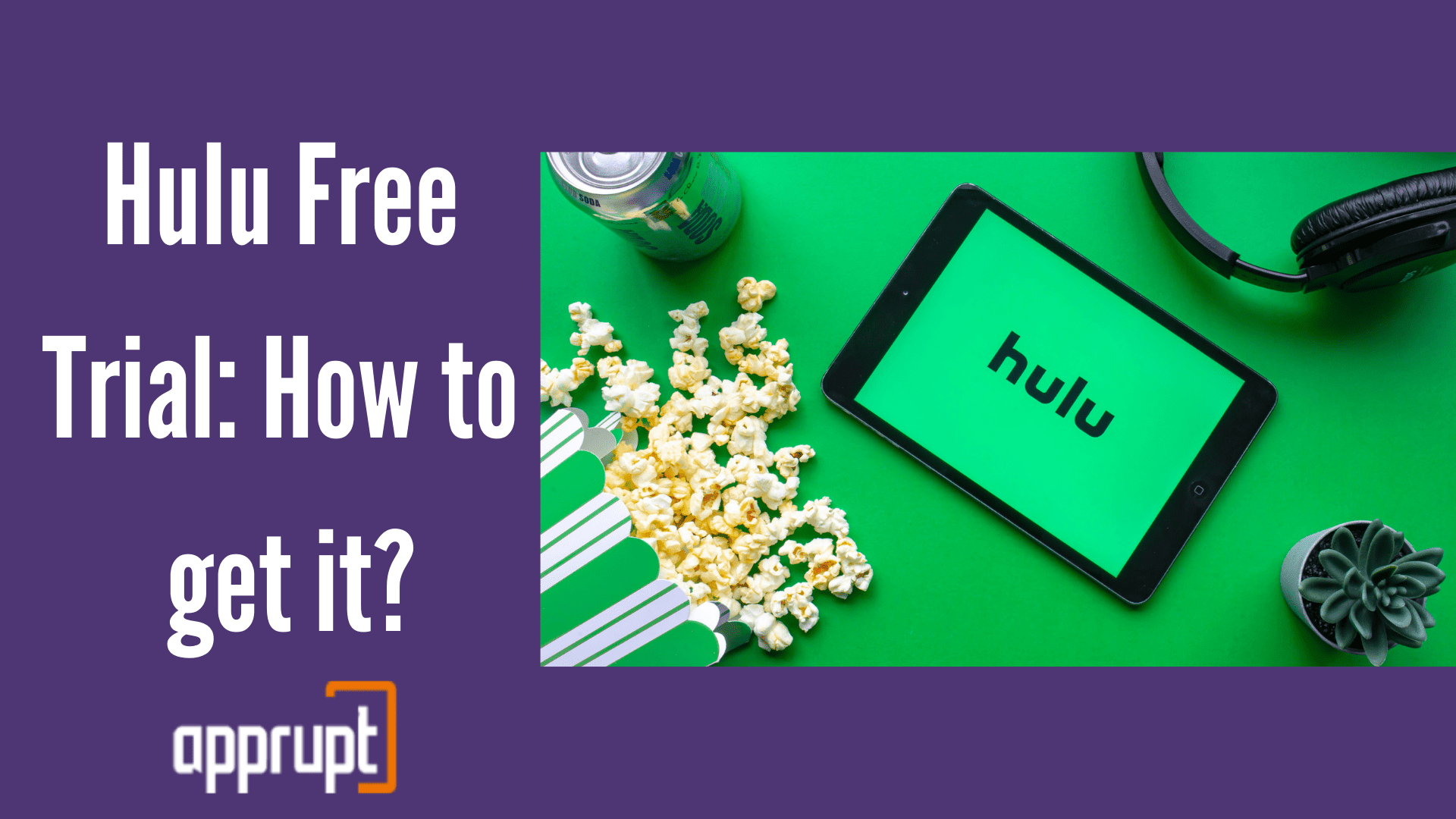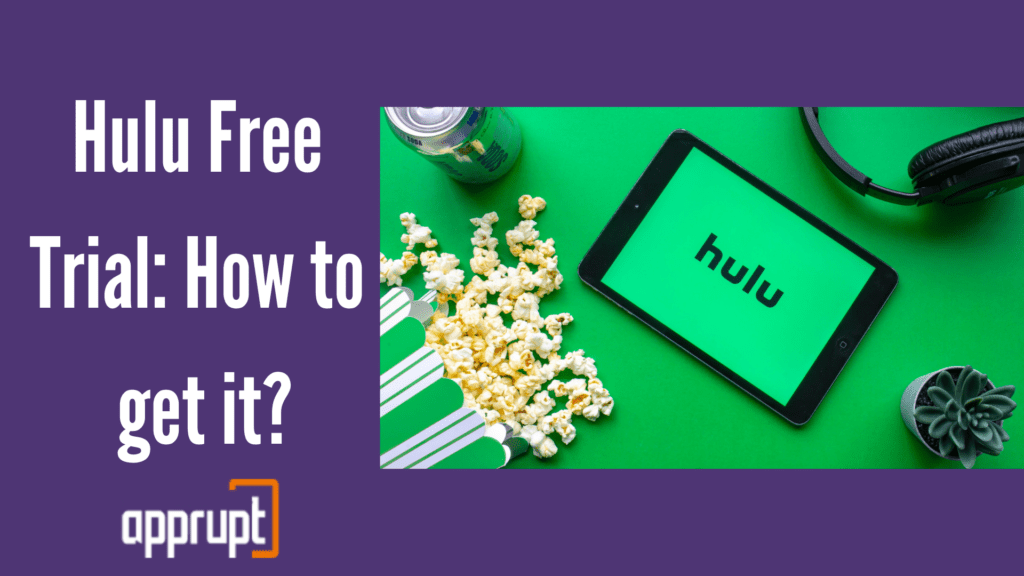 Does Hulu offer a 30-day free trial?
---
Yes, Hulu is currently offering a 30-day free trial for both its ad-supported and Hulu no-ads plans, you can opt for whichever you like and stream Hulu originals. And if you want to try Hulu + Live TV then, you'll be eligible for its 7-day trial.
Signing up for Hulu's free trial is quite easy and we have mentioned the process below.
With its 30-day Offer, you will have access to its entire content library that includes some of the popular TV shows such as Euphoria, How I Met Your Father, The Cleaning Lady, The Bachelor, Grey's Anatomy, Law & Order, and hit movies.  
How long is Hulu's Free Trial?
---
As mentioned earlier, Hulu's current Offer is 30 days long. You can sign up for either an ad-free plan or the ad-supported one. You will have access to the entire Hulu content library for thirty days for absolutely free. All new subscribers and some eligible returning subscribers can sign up for this free trial.  
How to Get a Hulu Free Trial
---
Getting the Hulu free trial is quite easy and we have made the process clearer by mentioning the steps below:
STEP 1- Head to the official page of Hulu by clicking here.
STEP 2- Then, tap on the green "Start Your Trial" button displayed on the web page as soon as it opens. You'll have to choose a Hulu plan.
STEP 3- Then, enter your email address, password and create an account.
STEP 4- Then, you will be asked to enter your payment info; however, you will not be billed until your trial ends.
STEP 5- Then, choose a payment method whichever you find preferable, and then, click on the 'Submit' button. That's it, now start streaming.
Hulu Free Trial for Students
---
Unfortunately, Hulu doesn't provide a trial offer for Students. However, Hulu Student plans are priced at a discounted rate which is nearly 70% less than the basic plan amount, thus, you don't require a free trial for an already discounted plan.  
If you are a student then, you can get Hulu for just $1.99/month which is an ad-supported plan, whereas the regular price of the same plan is $6.99/month saving you $5/month which is amazing.
However, to sign up for the Hulu Student offer you will have to verify your student identity. And you will be able to get the benefit of this deal till your student enrollment status stays verified, and after that, you will be upgraded to the basic plan automatically.
How to get Hulu Free Trial on Roku
---
To start your free trial of Hulu + Live TV via Roku follow the steps given below. The process is quite simple and can be performed easily: 
STEP 1- Install and then, launch the Hulu app on your Roku device.
STEP 2- Then, you will have to choose a plan, Hulu offers three different plans: ad-supported, ad-free, and Hulu + Live TV.
If you are going to choose Hulu+ Live TV then, you must remember that Live TV is only supported on a few Roku devices.
STEP 3- Now, tap on the 'Continue' button to proceed to create your account. You will be asked to create an account that will require your email address and a password. You can either use your Roku Email address or use a new one instead.
STEP 4- Just simply 'Confirm' the process to complete it lastly.
Can I get Hulu Free Trial Without Credit Card?
---
Yes, you can get the Hulu free trial without a credit card. However, you must be aware that you require your credit card details for it as the payment on such platforms auto-renews as soon as the trial ends to avoid interruptions in streaming.
But there are a few ways that you can use it to sign up with a credit card. Most people worry that their information will be misused or that they will get billed if they forget to end their trial.
And to prevent this, you can make use of a Virtual credit card.
A virtual credit card is a digital card that doesn't have a physical form. You can also link this virtual card to your bank account in case you want to continue with your subscription.
Is Hulu free with either an Amazon Prime or Netflix account?
---
No, Hulu doesn't come free with Amazon Prime Video and Netflix. As all three of them are completely different standing streaming platforms often considered as competitors offering a wide variety of content.
And Hulu and Amazon Prime offer a different range of add-on services using which their subscribers can add other premium channels to their existing packages. However, you can't get Hulu free via Amazon Prime and Netflix.
Can you get Hulu free trial in the UK?
---
No, you can't get Hulu in the UK as this streaming platform only works in the United States. Thus, if you are in the UK then, unfortunately, you can't access Hulu. However, you can use a few tricks like a VPN to trick the Hulu server into thinking that you live in the US.
Pricing and Plans of Hulu after free trial
---
Now, let us discuss the different plans that Hulu offers along with their prices. Hulu has two basic plans and a few bundles that you can get. However, you are eligible to get a 30-day free trial for its basic plans i.e., ad-supported and ad-free plans.
Its most commonly chosen and ad-supported plan is priced at $6.99/month and $69.99/year saving you around $14 from the monthly cost. And its ad-free plan is priced at $12.99/month, we recommend you go with this plan over the other one if you don't want to be interrupted by ads in between streaming.
Now, let us talk about the different Bundles that Hulu offers which are priced differently. The most famous Hulu bundle is the Hulu(ad-supported), Disney+ and ESPN+ bundle which is priced at $13.99/month.
With this bundle, you will have access to ad-free Disney+, live news with ESPN+, and ad-supported Hulu streaming together saving users $8/month from subscribing to each of these services. The same bundle but with ad-free Hulu is priced at $19.99/month.
What is the cheapest way to get Hulu after the free trial?
---
I'd say that the cheapest way to get Hulu once your free trial ends is to sign up for its ad-supported plan which will cost you only $6.99/month.
This price is decently cheaper than the monthly subscription cost of other competitor services such as Netflix, where a basic plan costs $9.99/month.
And HBO Max plan (with ad) is priced at $9.99/month. I would recommend that you choose the Hulu ad-supported plan which is the lowest priced offering you a very wide collection of content.  
What can I watch with my Hulu free trial?
---
With the Hulu free trial, you will have access to thousands of TV shows and movies that are widely famous.
You can also stream from some of the popular Hulu Originals that include How I Met Your Father, Dollface, The Great, The Handmaid's tale, and many more.
You will get movies/shows belonging to every genre on this platform including Horror, Thriller, suspense, and romance TV shows for every mood. 
Why Am I Not Eligible for Hulu Free Trial
---
The most common reason why you might not be eligible for the Hulu free trial is if you didn't provide your payment information. You are supposed to provide all the details that the service asks if you want its free trial.
And another very common reason is that you belong from outside the US, as you must be aware that Hulu is only available in the United States. And thus, if you belong to a country outside the States then, you are not eligible for the service.
How to Cancel Hulu Free Trial
---
Here's how you can easily cancel your Hulu free trial whenever you like to avoid getting billed in the future:
STEP 1- Head to the Hulu account page by clicking here.
STEP 2- And then, tap on the 'Cancel' option which is located under the 'Subscription' section.
STEP 3- You will be provided with a 'Pause your Subscription' option, you can choose it if you like to pause your subscription for now and continue later. But if you don't want to pause then, you must choose the 'Continue to Cancel' option.
STEP 4- Follow a few on-screen instructions that appear on the screen to cancel your free trial completely.