MLB TV, a streaming platform owned by the MLB Network or Major League baseball, is a one-stop platform for users who love to watch baseball. The platform has an extended library that includes documentaries, world series films, access to on-demand games, and classic programs.
However, it's a paid service, and thus, users are required to pay a certain subscription fee to access its content. But as we all know, it's quite hard to trust any streaming service blindly without trying it first. Thus, to make it easier, MLB TV provides a free trial to its new users, and in this article, I will tell you how you can sign up for the same.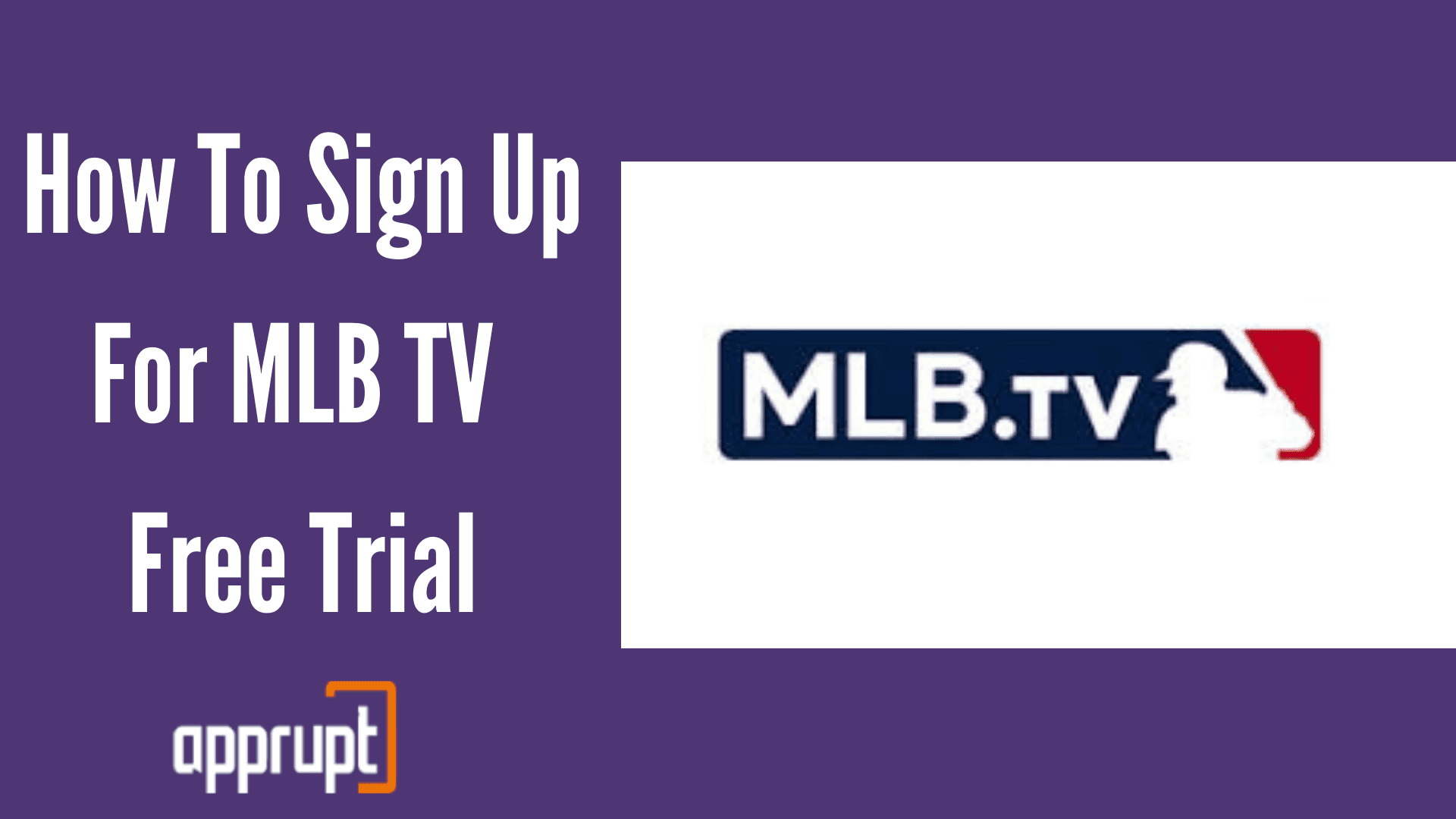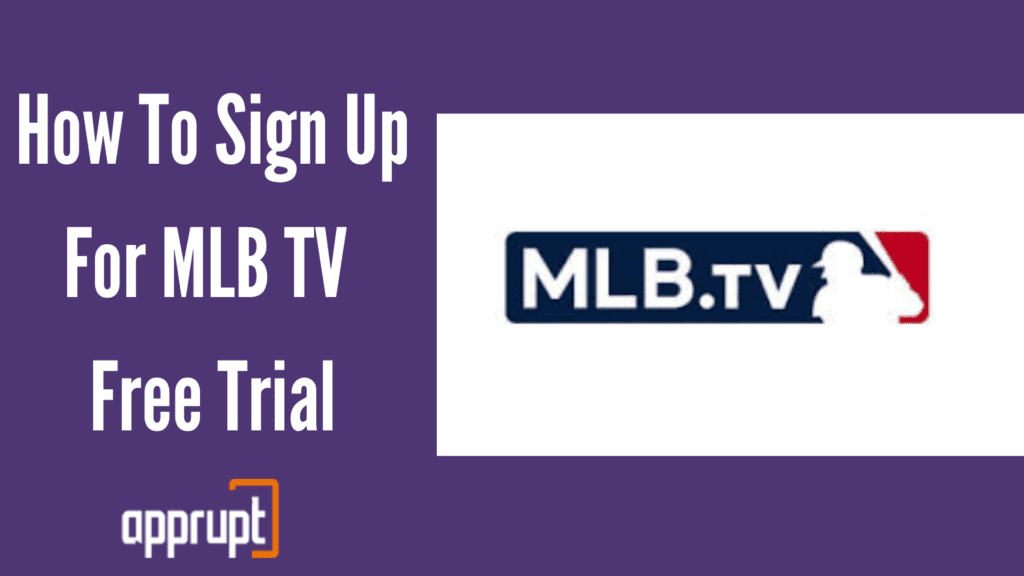 Does MLB TV Offer a Free Trial?
---
Yes, MLB TV is currently offering a free trial; however, it's for a short period, and the trial period depends from region to region. With its free trial, you will have access to all the platform's premium features, and you can either stream MLB TV through the website or the app.  
How long is the MLB TV free trial?
---
The current MLB TV free trial is three days long. Users will get access to the MLB TV's entire content library for free for three days. This will give them enough time to experience the platform and decide if they would want to continue or not.  
Subscribers will be able to stream their favorite matches either live or on-demand. MLB TV is highly compatible with most streaming devices, including Apple TV, Android TV, Roku, Amazon Fire TV, Roku, iOS, and Android devices.
How To Start an MLB TV Free Trial
---
Now, let us discuss how you can get this MLB free trial from its website directly. The process is quite simple and easy to perform:
STEP 1- First of all, head straight to the MLB TV official website by clicking here. 
STEP 2- Then, tap on the 'Free Trial' button displayed on the screen.
STEP 3- You'll be asked to create an account using your email address and a password.
STEP 4- Then, enter your Payment details by choosing a payment method you prefer.
STEP 5- Lastly, tap on the Buy and Accept Terms options to finish the sign-up. Enjoy streaming!
Is MLB TV free with Amazon Prime?
---
Yes, you can also get a free trial of MLB TV via Amazon Prime Video. Amazon Prime provides a lot of premium channels add-on to its Prime members, and MLB TV is one of them.
However, only Prime members are eligible for this offer. Here's how you can subscribe to MLB TV and get its free trial through Amazon Video Prime Channels:
STEP 1- Head to the Amazon Prime Video MLB TV webpage by clicking here.  
STEP 2- Then, tap on the 'Learn More' button, which will show you all the available plans. You'll have to choose whichever you would want to try.
STEP 3- Then, log in using your Amazon Prime Video account credentials.
STEP 4- Go to the MLB TV in Amazon prime, and click on 'Get Started.'
STEP 4- This will take you to the login page of Amazon.
STEP 5- After login, register or login to MLB TV account in Amazon prime to link both the accounts. Then simply follow some of the on-screen instructions and begin streaming. 
Will My MLB TV Trial Automatically Renew Into a Paid Membership?
---
Yes, MLB TV subscription auto-renews as soon as the trial ends, and users will be billed according to the plan they choose while signing up for the trial. And thus, if you don't want to continue your subscription, you can very easily cancel before the free trial ends to prevent getting billed.
You can also cancel the trial as soon as you sign up for it, and you will still have free access to MLB TV for three days.
And if you wish to continue, you can keep streaming uninterrupted, and you will be automatically billed on your credit card.  
How Much Does an MLB TV Cost after a free trial?
---
There are three plans offered by MLB TV on their website. The first one is the 'Offseason Package' for $24.99/month, and this will be the monthly subscription cost you will have to pay once the trial ends.
With this plan, you'll be able to access games of every team in the Big League for a month.
There is also a 'Single Team' package priced at $89.99/year, which allows access to all the games from one single team that you choose.  
Then, lastly, there's the 'All Teams' package priced at $105.99/year, providing access to all the games from all the teams in the Big League. Subscribers will be able to stream every team's out-of-market game, both on-demand and live.
Can I Cancel MLB TV Free Trial?
---
Yes, as mentioned earlier, MLB TV users can cancel their free trial if they don't want to continue with their paid subscription.
However, you must cancel your trial within three days to avoid further billings. Here's how you can cancel your free trial: 
STEP 1– Visit the MLB TV website and log in to your account using your credentials. 
STEP 2- Then, go to your account by clicking on your profile icon located at the top-right corner of the screen.  
STEP 3– Then, click on the 'Manage Subscription' option, a new page will open up on the screen. 
STEP 4– Tap on the 'Cancel Subscription' button and confirm it.
You can also contact customer service if you have difficulty following the above-mentioned process. You can call on this toll-free number, 866-800-1275, or send a mail at customerservice@mlb.com to cancel your account.