MSG Go on Roku is every American sports fan's favorite channel. The channel offers live streams and highlights to every sports event happening like New York Knicks, Buffalo Sabres, New York Rangers, New Jersey Devils, New York Islanders, and New York Red Bulls games., etc., so that you never miss out on any.
It supports a variety of devices for you to enjoy your games on big screens. Let's dive into all the details you must know to get the most out of this brilliant streaming platform.
MSG Go features on Roku
---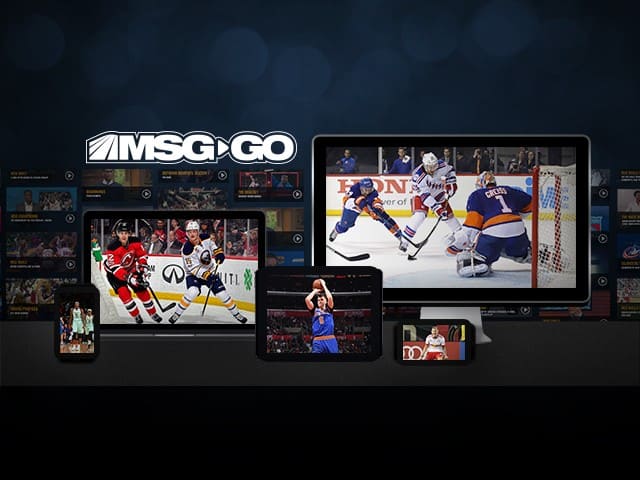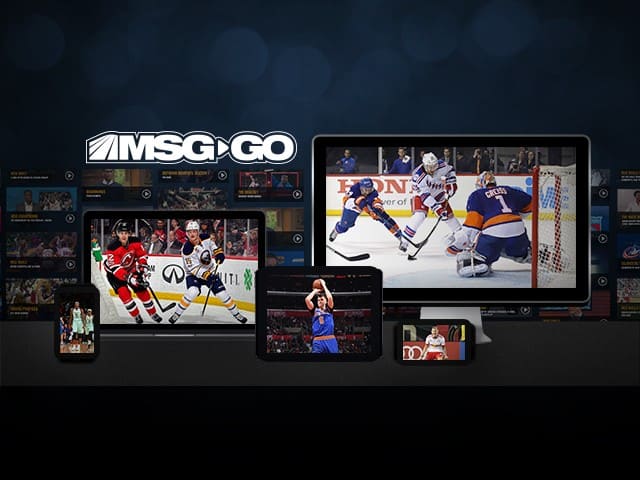 You get full access to live broadcasts and highlights of all the games happening.
It offers detailed statistics of live games for you to stay updated
You can choose from a wide range of critically acclaimed TV shows and original content of the MSG Network.
It also provides on-demand contents
Users can get schedules of upcoming games and also set alerts that would remind them about the game on D-Day.
It also has several fun games for you to enjoy in between the commercial breaks.
You can enjoy this channel on all major smartphones, tablets, and PCs.
How to Get MSG Go on Roku?
---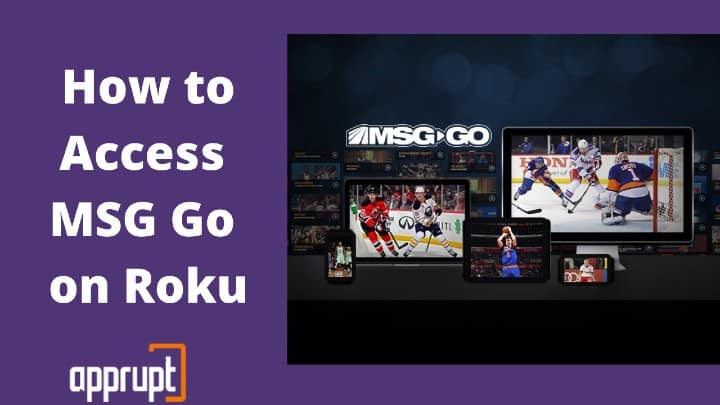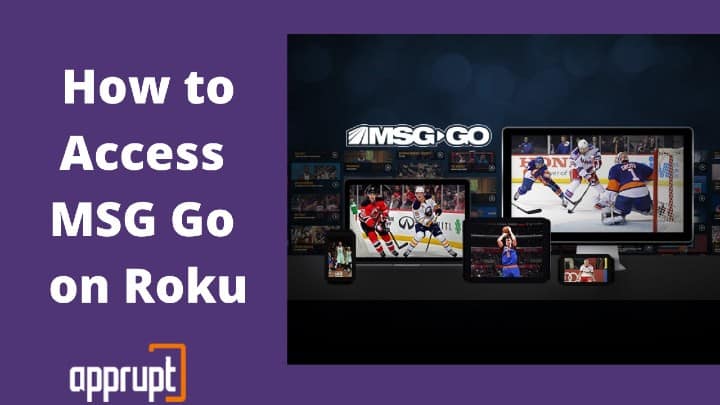 Unfortunately, there is no dedicated MSG Go app directly available on the Roku Channel Store to download. Hence, you must resort to alternative methods to stream MSG Go on Roku. You can do this by casting all the content from the app from your Android phone onto your Roku.
Enable Screen Mirroring on Roku
---
The first half of the procedure involves enabling the screen mirroring feature on Roku.
Step 1: Link your Roku device to the HDMI port of the TV and turn it on. Launch its home page by pushing the home button on the remote.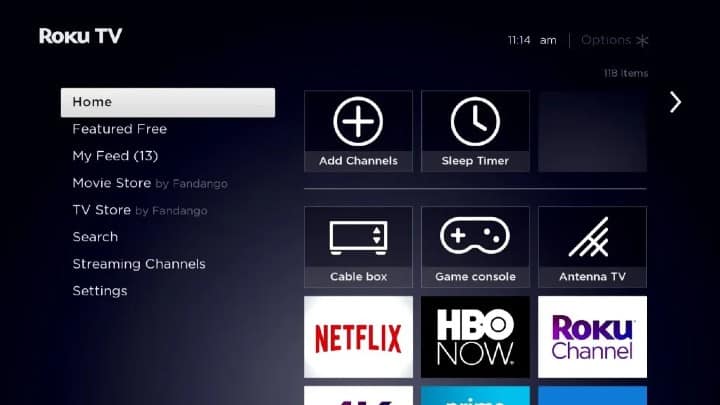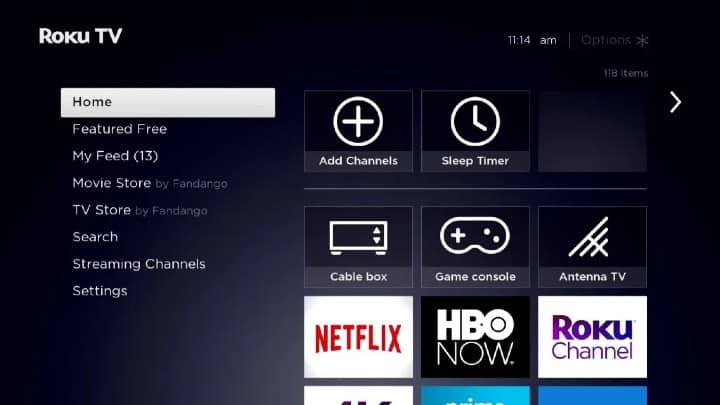 Step 2: Head over to "Settings" in the main menu, and choose the "System settings" option on the right-side panel.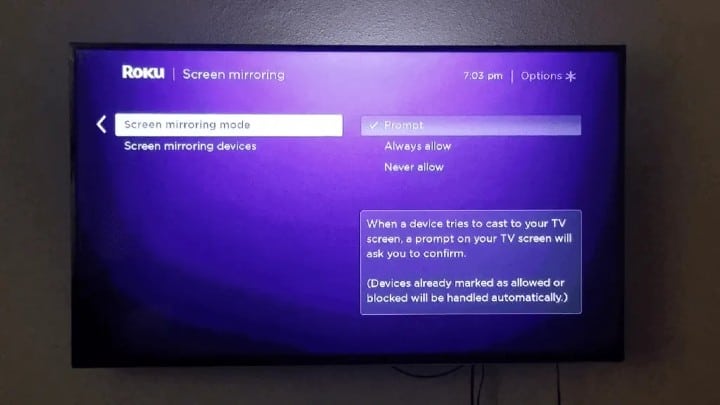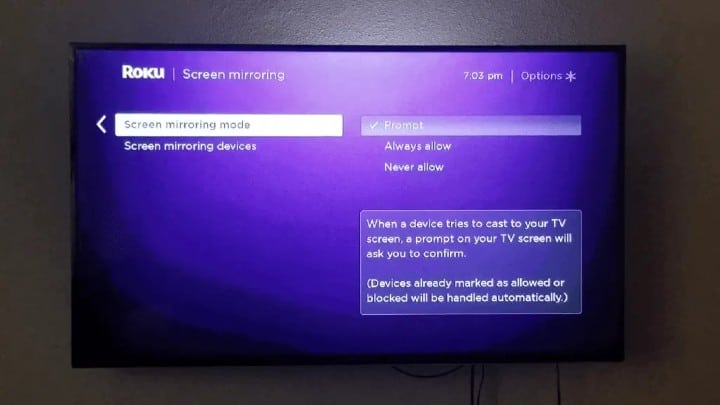 Step 3: Select the "Screen mirroring mode" option and then enable screen mirroring by selecting either "Prompt" or "Always allow".
Cast MSG Go on Roku using Android
---
The second and final half is about casting the content of your choice from your Android smartphone.
Step 1: Make sure to connect your smartphone and Roku device to the same wireless connection.
Step 2: Turn on the cast feature on your phone from the settings menu or features drop-down menu.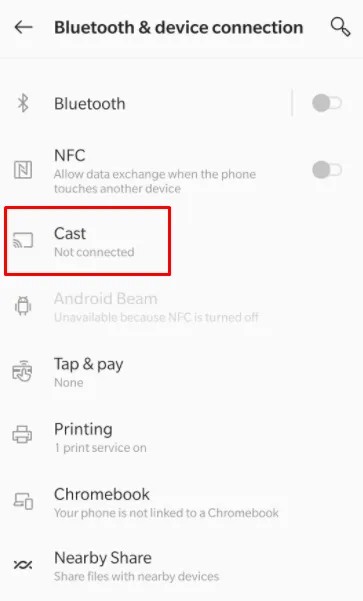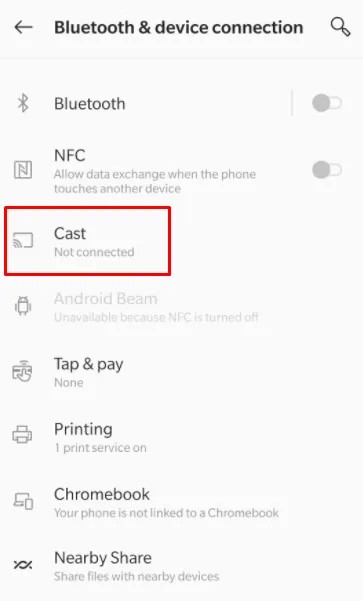 It'll start searching for available devices nearby. Choose your Roku from the list of available devices.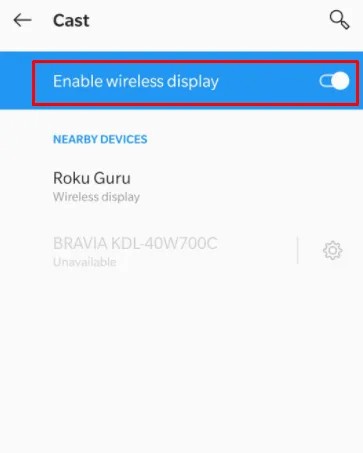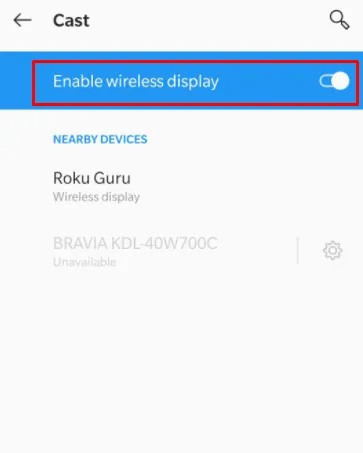 Step 3: Allow permission on your Roku TV.
Step 4: Download the MSG Go app from the Google Play Store. Once it's installed, open the app and log in with the correct credentials.
Step 5: Finally, you would see the home screen of the channel. So, choose any content of your choice you want to watch to cast it on your big TV screen.
Alternate Methods to Watch MSG Go on Roku
---
Apart from screencasting, you can also dig into MSG Go on Roku using several streaming platforms that offer this channel.
AT&T TV Now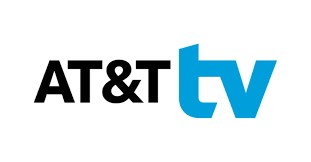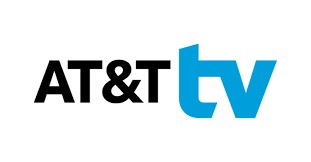 Users can access all of their favorite MSG Go content on AT&T TV Now channel. You would need to get a subscription to their "Choice" or up plans starting at $84.99 per month, which comes with a 7-days free trial period.
They offer more than 65 different channels of all sorts of genres and content that you can enjoy like Trutv, Nickelodeon, HGTV, History, Syfy, Disney junior, TBS, CNN, and many more. It also offers up to 20 hours of cloud DVR storage for 30 days and as many as 20 simultaneous streams. This platform also provides support to all major devices like Samsung smart tv, Roku, Apple tv, Android TV, Xbox, and many more.
Use Fubo TV for MSG GO

Fubo TV is yet another fantastic alternative option to stream MSG Go to your heart's content. Users need to get their Fubo package for $64.99 per month, which provides a 7-days free trial.
You can stream 90+ channels, including all popular channels like CBS, FOX, HGTV, History, NBC, and many more on this platform. Subscribers can record up to 250 hours of content on its DVR storage, upgraded to 1000 hours. It also allows up to 3 simultaneous streams, which can be upgraded to 5 simultaneous streams for $10/month. 
Related:  Add & Activate Tennis Channel on Roku
FAQs
---
Is MSG Go available outside the U.S?
No, MSG Go is not currently available outside the United States of America. So, you can stream all of its content within the boundaries of the US and its territories.
Can I watch MSG Go on mobile phones?
Yes, you can watch all the content offered by this streaming service on your smartphone. An official MSG Go app is available on the App Store and Play Store that you can download and get started with all the programs you want to watch.
MSG Go app not working properly?
Sometimes, the MSG Go can malfunction, or it could be some other technical issues. Some easy fixes are:
Check if your internet is connected.
Make sure you are in a location where the app is supported.
Uninstall and reinstall the app.
Is there any official MSG Go app for Roku?
To date, no official MSG Go app for Roku devices has been launched in the market and hence is not available on the Roku Channel Store either. There is an app for mobile devices available using which you can use to cast all the content of your choice onto your big Roku screen via the screen mirroring feature.