MSNBC is one of the most-watched American News channels owned by NBC Universal that brings you news coverage from all around the world. It streams breaking news, live news, and talk shows on political affairs.
MSNBC news is available on satellite networks as a pay channel. However, if you have switched from your cable TV subscription to another streaming service like Roku, Android, iOS, etc., you can watch MSNBC on your TV.
In this guide, we will share the process of how to stream MSNBC on Roku streaming device and other alternative streaming services. So keep reading!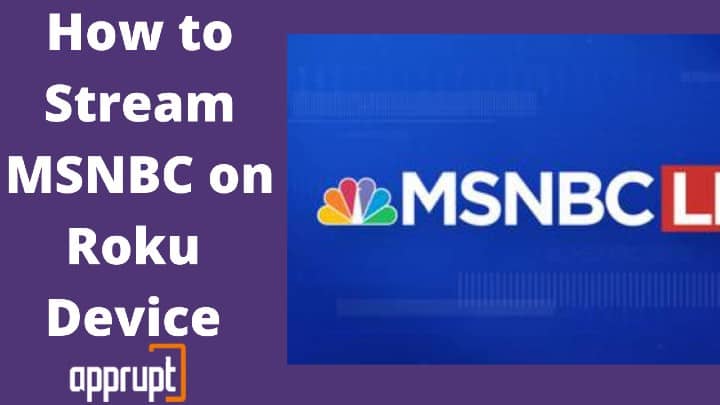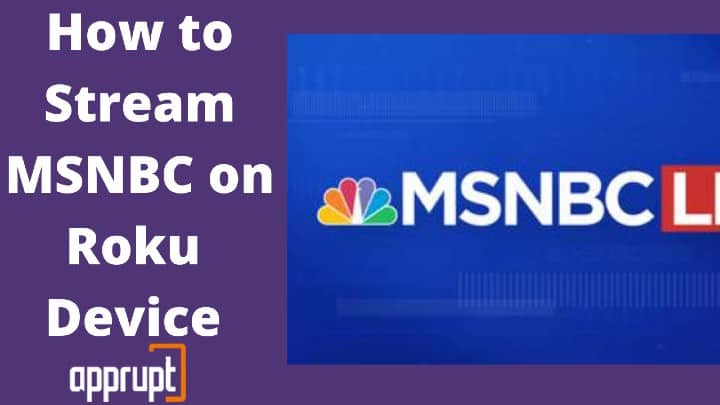 How to Add MSNBC on Roku
---
MSNBC app is not available on the Roku Channel Store. So, you cannot install or stream it from there directly. But you can stream it through its parent app, the NBC News channel. Here is how you can watch MSNBC on Roku.
Quick Note: Depending on your region and cable TV subscription, you may or may not find MSNBC on your Roku. In that case, you will have to stream it through third-party streaming platforms (covered in the next section).
Step 1: Turn on your Roku TV and press the Home button on the Roku remote.
Step 2: Using the remote, navigate to the Streaming Channels option and select it.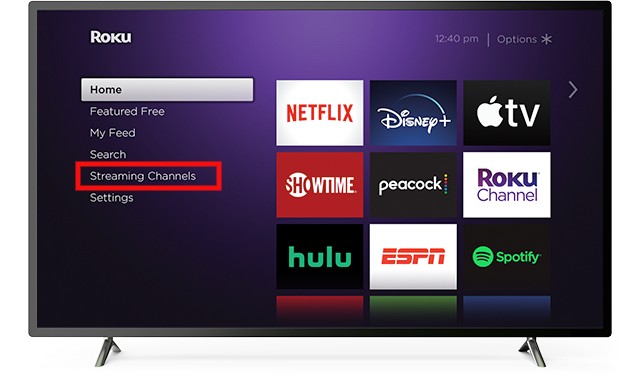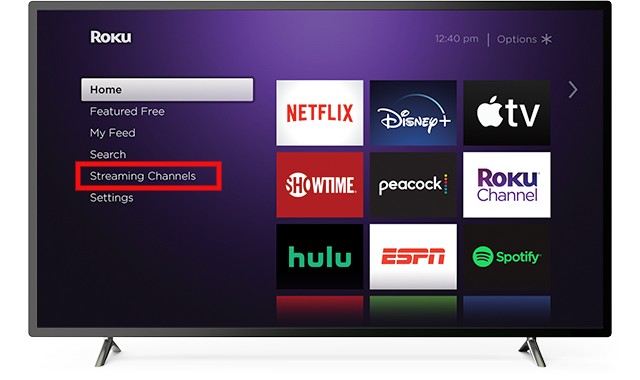 Step 3: In the search bar, type NBC News using the virtual keyboard.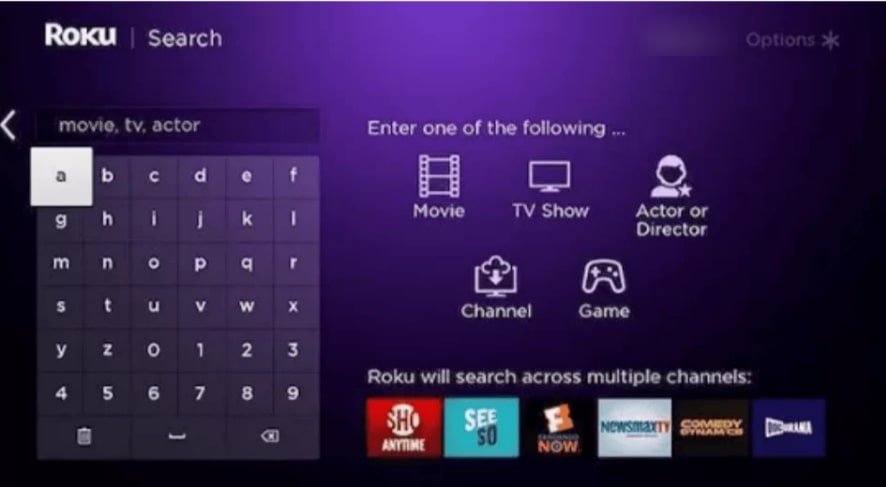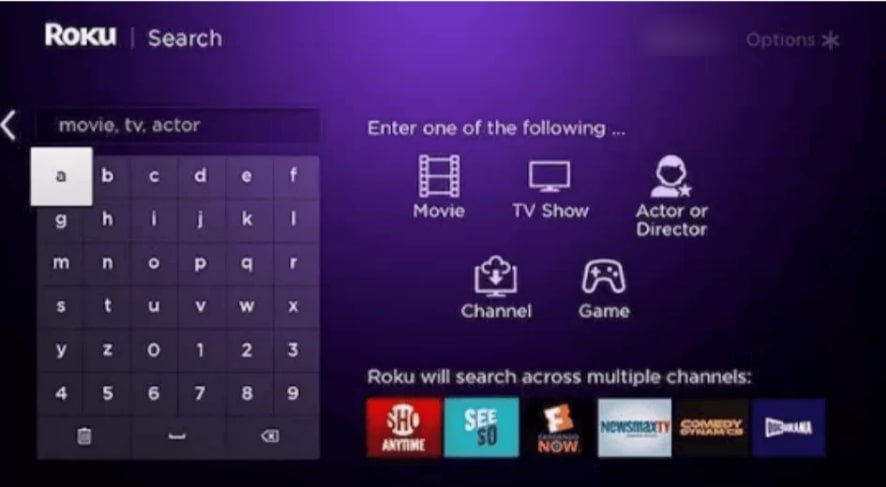 Step 4: Select NBC News channel from the results displayed and click on Add Channel option.


Step 5: After the channel is downloaded, launch it.
Step 6: Choose the MSNBC channel from the top.
Step 7: You can now enjoy watching MSNBC shows on your Roku TV.
Other Ways to Watch MSNBC on Roku
---
If the MSNBC channel is not available on your Roku or you don't want to stream it through the NBC news app, you can use the following alternative streaming services to watch MSNBC on Roku.
YouTube TV
YouTube TV is a cable-free streaming platform. It offers leading television channels including CNN, FOX, FOX Sports, ABC, and so on. In addition to this, YouTube TV streams MSNBC live. You can also download the content on YouTube TV to watch it later on. To watch MSNBC news via YouTube TV on Roku, you will need to purchase a subscription that costs $64.99 per month and stream it using the YouTube app on Roku streaming device.
Hulu + Live TV
Hulu + Live TV also streams MSNBC Live on Roku. Hulu offers MSNBC along with 65+ channels and the Hulu streaming library. The basic plan of Hulu + Live TV is $54.99 per month and comes with a 7-day free trial. You can download the Hulu app from Roku Channel Store and stream MSNBC from there.
Sling TV
Sling TV is another affordable way to stream MSNBC on Roku. It offers 200+ channels, including MSNBC, in 22 languages. You can choose the Sling Blue and Sling orange plan with a 3-days free trial and enjoy its content. The blue plan costs $30 per month, and the Orange plan costs $45 per month. You can opt for any of these plans and watch MSNBC live stream on your Roku device.
Fubo TV
fuboTV is a sports-focused channel that offers over 100 channels, including MSNBC, with its basic package. The package costs $64.99 per month and also offers a 7-days free trial. If you are a sports lover, you can download fuboTV on your Roku device and enjoy amazing sports content along with MSNBC on your TV.
AT&T TV Now
AT&T TV Now is another popular channel that streams MSNBC on Roku. It offers an entertainment package at the cost of $69.99 per month with a 1-week free trial. You can watch several channels, including MSNBC, Discovery, HGTV, etc., by subscribing to this plan.
TVision
TVision is a less popular streaming channel but a pretty affordable option to stream MSNBC on Roku TV. This streaming channel comes at the cost of $40 per month. You can watch a range of family-friendly content on this channel in addition to MSNBC.
How Can I Watch MSNBC for Free on Roku
---
Currently, it is not possible to watch MSNBC news for free on Roku directly. However, you can stream it for free by opting for the free trial plan of the streaming channels that stream MSNBC. For example, fuboTV, Sling TV, Hulu Live TV, YouTube TV, etc.
Also, do keep in mind to cancel the subscription before the trial period ends to save your card from being charged.
Related: Stream CBS All Access on Roku
Conclusion
Although MSNBC is not available as a standalone channel on Roku, you can stream it on Roku TV using other streaming services. The best way to stream MSNBC on Roku is through the NBC News app. Nevertheless, you can try the alternative ways mentioned above and stick to the one that best suits you.