NESN, also known as New England Sports Network, on Roku is every sports lover's favorite streaming platform for all things sports. From small-scale baseball leagues to premier soccer leagues, regional sports, college sports events, talk shows focused on sports, and a variety of other sports-based programs.
In this article, we will provide you with all the guidelines you would need to dig into this fantastic entertainment platform.
NESN Roku Features
---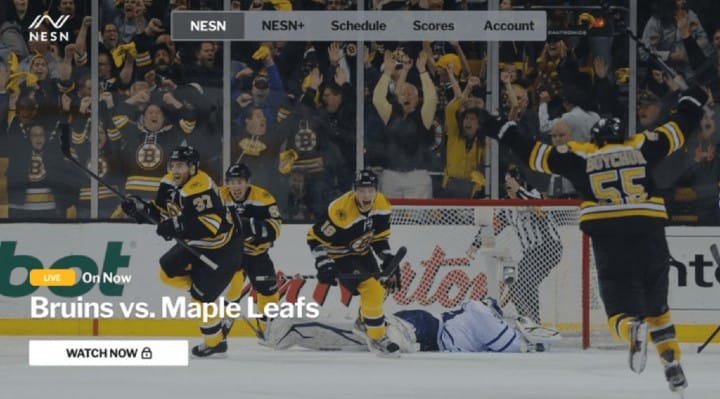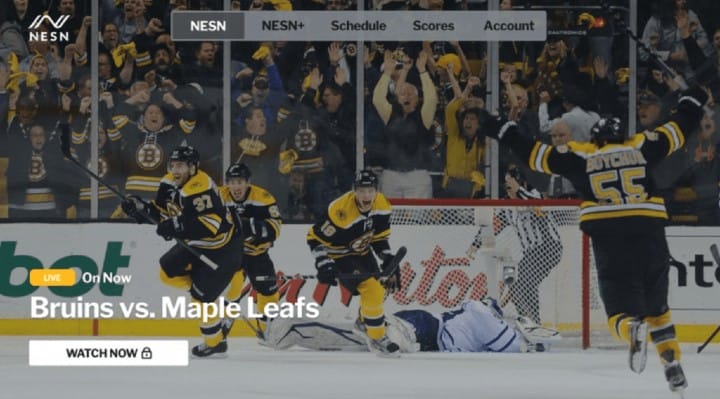 It brings you a wide collection of sports of every kind, of every level, from minor leagues to worldwide known.
You can watch original shows, special talk programs and lots more.
It delivers content in top-notch high definition quality.
It provides support to all popular streaming devices like iOS, Android, Roku, Firestick, AppleTV, Windows, and so on.
This platform also provides you live updates, rankings, schedules, etc of popular games like MLB, NFL, NHL & NBA.
You can personalize settings, notifications, and alerts about the events you are interested in.
It even lets its users follow their favorite teams to keep themselves updated all about them.
What's on NESN Roku?
---
NESN offers quite a diverse list of original and sports content that you dive into.
NESN Sports Update
NESN Sports Weekend
NESN Clubhouse
Bruins Classics
Charlie Moore Outdoors
Celebrity Spotlight
The Ultimate Red Sox Show
Dining Playbook
Golf Destination
The Brick's
Friday Night Fenway
How to Add NESN on Roku?
---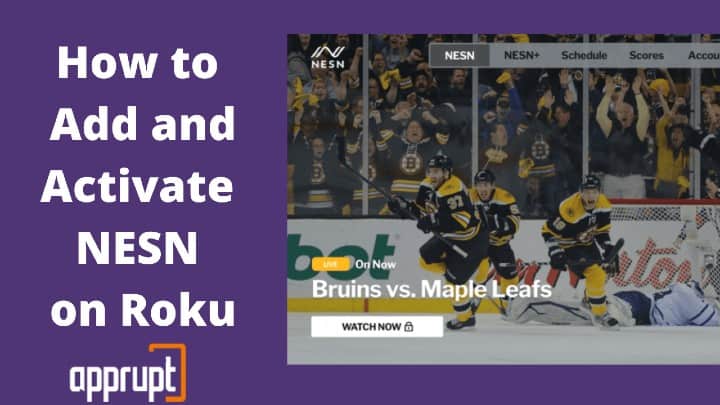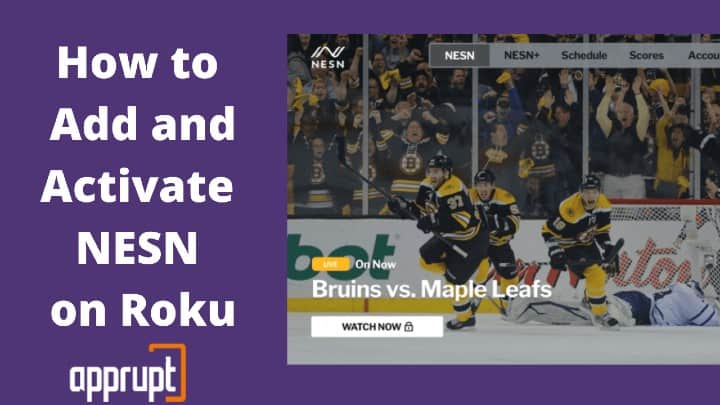 The designated NESN app is available on the Roku Channel Store. If you have a cable TV subscription, you can download it in a few simple steps and get started.
Step 1: Link your Roku device to the HDMI port of your TV and power them on.
Step 2: Launch the Roku home page by pressing the Home button on the remote.
Step 3: Go to the "Streaming Channels" option on the menu on the left side of the page to open the Roku Channel Store.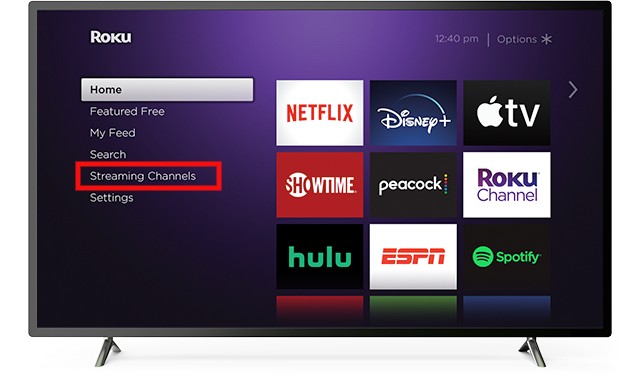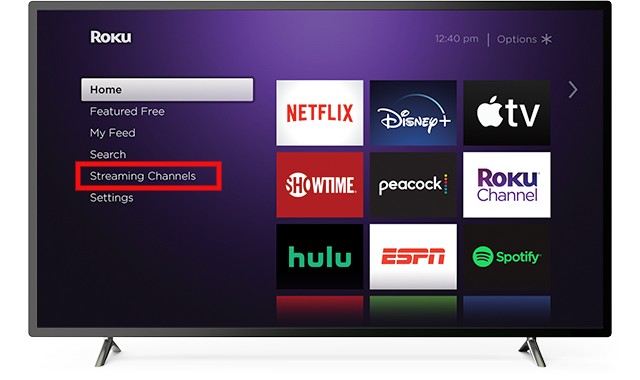 Step 4: Now, choose "Search Channels" and enter "NESN" in the search field.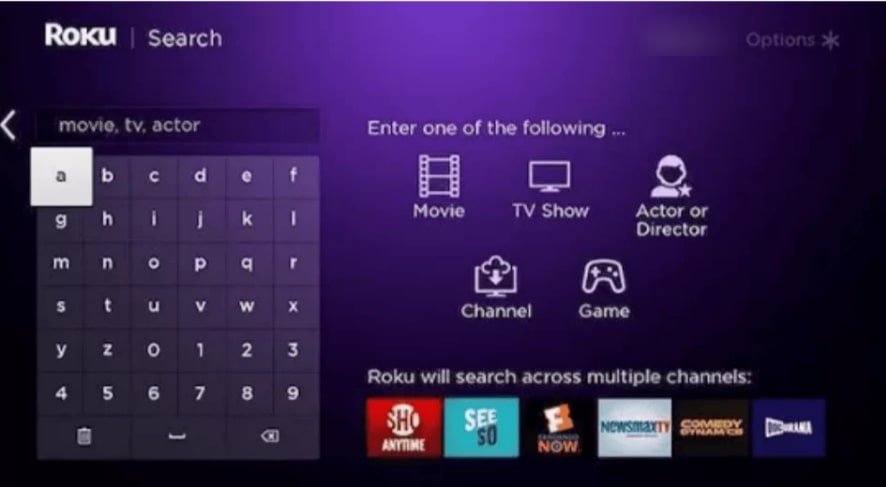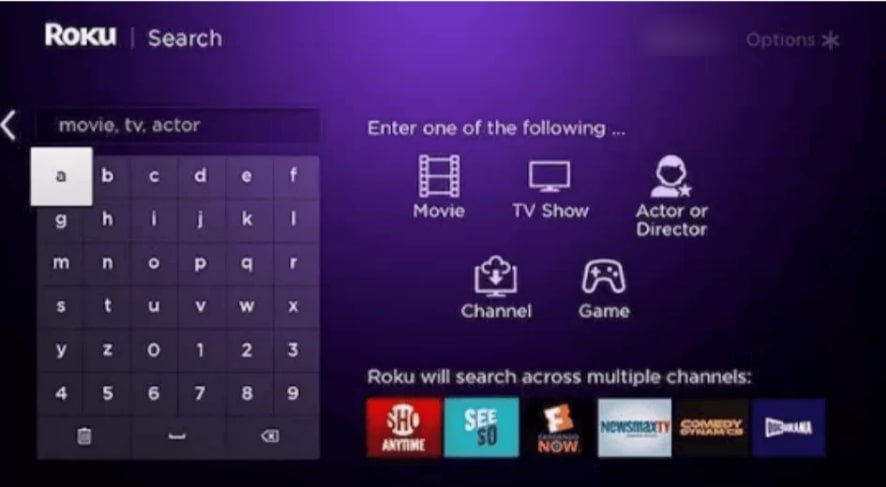 Step 5: From the list of suggestions, tap on the app. On the next description page, click on the "Add Channel" option to begin installing the channel on your Roku.


Step 6: When it is successfully installed, a message prompt would pop up on the screen. Click on "OK".
How to Stream NESN on Roku?
---
After the download process, you need to take a final few steps before you finally dive into the world of content available on the platform.
Step 1: Launch the app from the list of installed apps on your Roku.
Step 2: Log in to your account using the correct username and password.
Step 3: You would see the NESN homepage and all the entertainment options would be loaded onto the screen. You can finally choose whatever you want and start watching.
Related: How to Get Mlb Network on Roku
Alternative Methods to Stream NESN on Roku
---
If you don't have access to a cable or satellite TV subscription, do not worry, because there are several alternative options for you to stream all the NESN you want, like:
AT&T TV Now
---
You can stream all the NESN content on AT&T TV Now. All you would need is a subscription to one of its packages, except the base package (ENTERTAINMENT PACKAGE), since that one does not offer NESN. The Choice and up packages start from $84.99 per month + taxes and comes with a 7-days free trial period.
You would get to choose from 90+ other channels apart from NESN like ESPN, Fox Sports 1 and 2, NBC Sports, local channels, and lots of other entertainment, news, and lifestyle channels like CNN, Fox News, FX, HGTV, Food Network and more.
You would also get access to up to 3 simultaneous streams, 20 hours of cloud DVR storage, and a vast on-demand library.
Related: Get MSG Go on Roku
FuboTV
---
FuboTV is yet another sports-centered streaming service where you watch all the NESN programs. Its "Family Plan" starts from $64.99 per month with a 7-days free trial and includes NESN along with over 110 other channels. You can also get extra add-ons here based on your preferences.
This platform is supported on all major streaming devices like iOS and Android, as well as web browsers, and on the Roku, Amazon Fire TV, Chromecast, and Apple TV, as well as Android TV devices. You would also get to enjoy up to 250 hours of cloud DVR storage and 3 simultaneous streams, both of which features can be upgraded with additional fees.
Related: NFL RedZone on Roku TV
FAQs
---
How do I watch NESN on my Roku?
You can download the official NESN app on your Roku in a very straightforward way from the Roku Channel Store. Once downloaded, just sign in to your account and have a good time.
Which streaming service has NESN?
Right now, AT&T TV NOW and fuboTV is the only streaming services that have NESN on their channel list. You need to buy a subscription plan to start watching its content.
Can I get NESN without cable?
Yes, there are alternative ways for you to watch NESN without a cable TV subscription. You can do so on the live TV streaming services mentioned earlier in the article. However, you would need a subscription to either of these platforms instead to get access to the content.
How do I stream NESN?
You can stream NESN on the multiple platforms it supports which include Android, iOS, Roku, Firestick, etc. You either watch through the official app or other streaming services it is available on.