If you've been searching for ways to use Plex on Roku, you've landed the right place!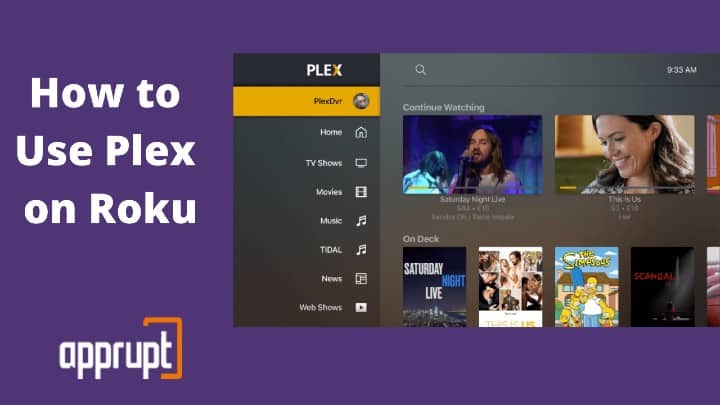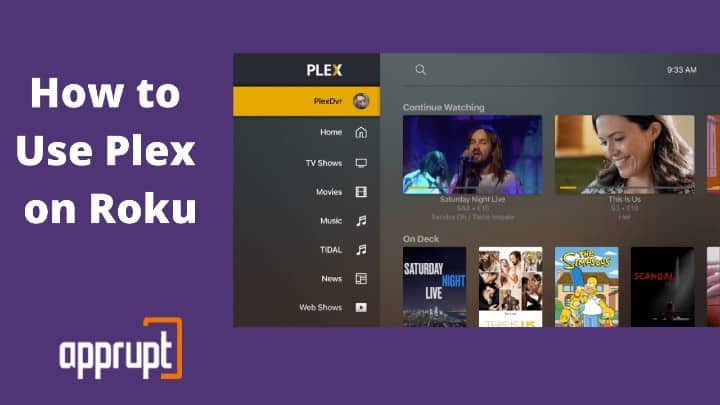 Plex is a media streaming software that streams videos, images, and audio from a user's computer to any device (like Roku) through the internet. Through the Plex channel, you can stream the content from your computer or laptop on your Roku TV instantly!
And it's pretty easy to do that!
However, if you are new to Plex or Roku and don't know how to get started, we've shared the entire process to set up Plex on Roku in this article. Check it out below!
What is Plex?
---
Plex is one of the most popular media streaming servers. The app can stream all sorts of media content, including movies, music, videos, TV shows, sports, news, and much more.
Plex sits in the heart of most users for keeping the content on their laptops organized. It finds all the media on your laptop or computer and organizes it into files and folders to give you a Netflix-type experience.
And the best part is that this software is available for free on most streaming devices like Roku, Fire TV, Chromecast, Android TV, Apple TV, etc.
In simple terms, Plex is software that streams your videos, music, shows, etc., across various devices using the internet. Also, if you are one with a sluggish computer, you'll love how the app gets all your content organized.
Learn how to get mobdro on Roku
Get the Plex Media Server
---
To stream content using the Plex channel on Roku or any other device, you'll need the Plex Media Server. For that, you will have to download the Media Server from Plex's website.
Plex is compatible with Windows, Linux, Mac, FreeBSD, and most NAS devices.
After downloading Plex Server, you will have to create a Plex account. Plex offers free and paid plans.
While the free plan itself has a lot to offer, it doesn't allow multiple users on the Plex system. Hence, if you want to give access to multiple users, you can go for the paid plan, which will cost you $4.99 per month.
Once you install Plex Server, you can easily stream content from Roku and other devices. However, you'll need to download the Plex channel on the other devices first.
How to Get Plex on Roku
---
To stream content using the Plex channel on Roku, you'll first have to install the app on your Roku device and then activate it.
Though that sounds quite a task, it's not!
Follow the steps listed here, and you'll be able to use Plex on Roku in a few minutes!
Install Plex on Roku
---
1. Press the home button on your Roku remote.
2. On the Roku home screen, navigate to the Roku channels store by scrolling down on the left side menu.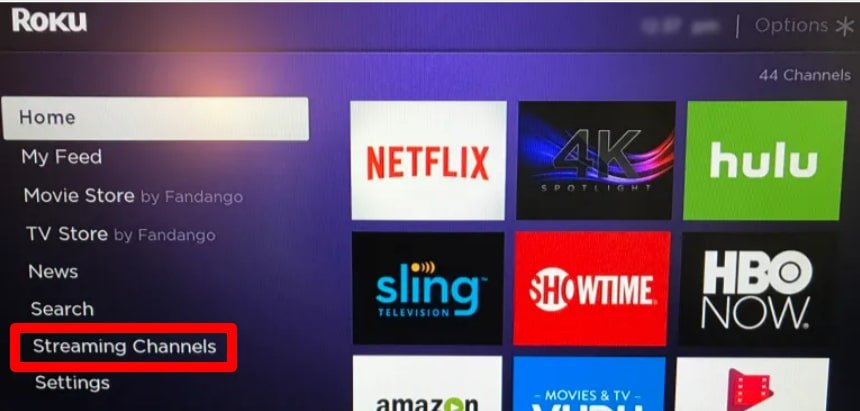 3. Choose streaming channels.
4. Scroll down to the Search channels option.
5. Type Plex in the search bar.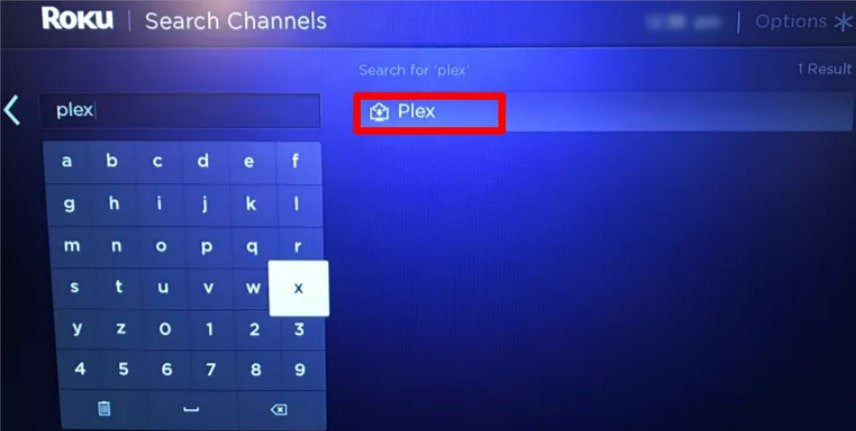 6. Roku will display the Plex channel on your screen.
7. Click on it and select Add channel.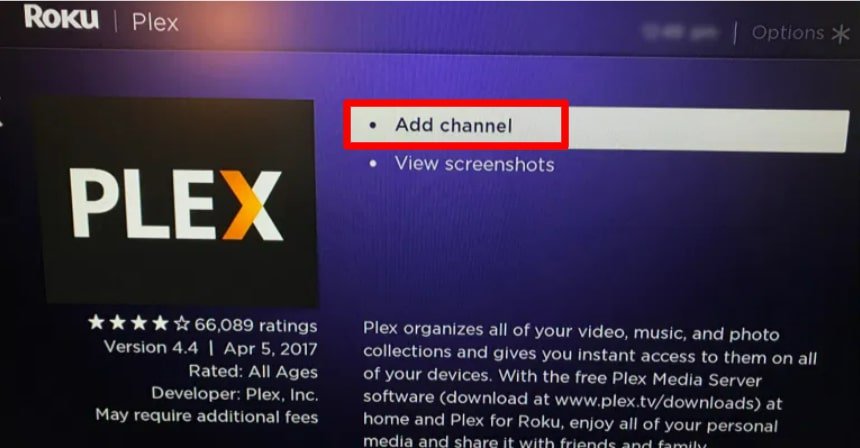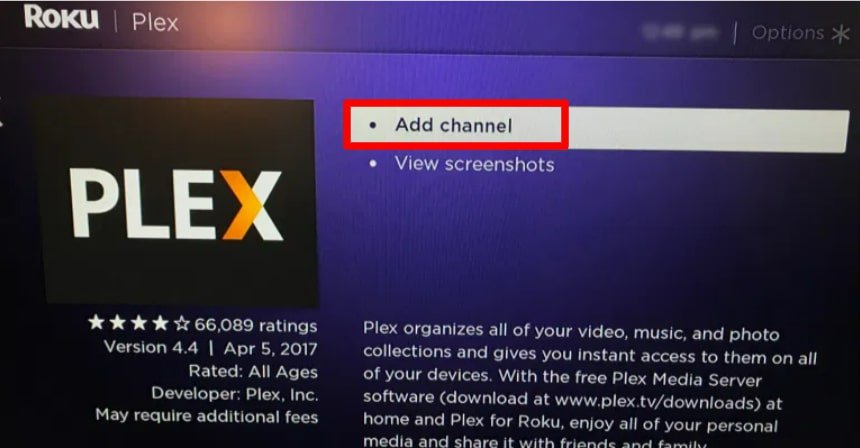 Plex channel will get added on Roku, and you will see it on the channel list.
Activating Plex on Roku
---
1. Press the home button and navigate to the Roku home screen.
2. Launch Plex channel on Roku.
3. As a first-time user, you'll need to sign in to your Plex account.

4. After signing in to your account with Roku remote, you will receive an activation code.
5. Using your mobile or laptop, visit the link shown on the screen.
6. Enter the activation code shown on the TV screen into your Plex account.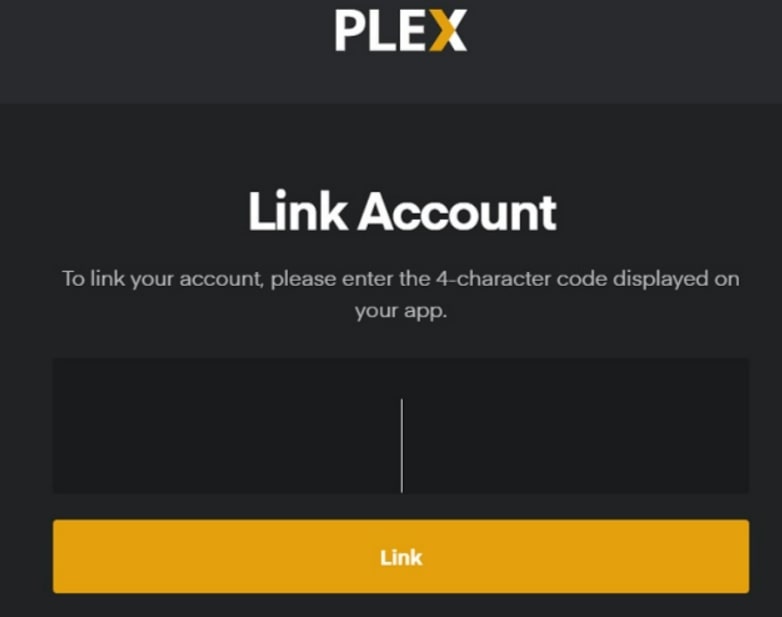 Now Roku and Plex are linked!
You can now stream content using the Plex channel on your Roku TV, provided that the Plex server is set on your computer and the computer is connected to the internet.
Stream Apple Music on Roku
FAQ's
---
Plex subtitles are not working on Roku.
Sometimes it may happen that, even after downloading and adding subtitles to the Plex channel, it just won't appear when you stream videos. A common reason behind this issue is that the file's name is incorrect or not properly encoded with UTF-8.
If you are facing the same issue, you can rename the subtitles file or follow the method below:
1. Move all the subdirectories under the top-level Movies directory to some other drive that Plex does not track. Do the same for the TV shows directory.
2 Perform a Refresh All for both TV shows and movies. Do not change anything in the properties.
3. Copy TV Shows & Movies subdirectories back under the top-level Movies directory.
4. Again Refresh All for both Movies and TV shows.
5. Ensure that the Plex Media Server sees all external subtitles for movies or TV shows.
Now check the movie. And you should be able to see the subtitles.
Is Plex on Roku free?
Yes, you can download and add Plex on Roku for free. Roku offers both free and paid plans for the Plex channel. And while you get lots of benefits in the free plan, you can enjoy extra benefits like multiple users with the Plex Premium plan. And it costs only $4.99 for a month.
However, if you are not sure whether to go premium or not, you can enjoy the app for free and upgrade anytime in the future.
Learn How to get pure flix on roku
Conclusion About Plex App on Roku
---
Plex is an excellent software to use to stream local content from your computer or storage device to Roku. And hopefully, this article answered all your questions on how to use Plex on Roku. If you still have any doubts, leave them in the comment box, and we'll reply to them asap!
Till then, connect plex to Roku, Grab a drink and Enjoy!