Are you looking for entertainment without commitments? Then, Redbox on Roku is just the place for you! With a vast range of movies and shows to choose from, you can watch them without any subscription plans.
You can stream TV shows or movies of your choice on Redbox by renting them individually. You don't even need to sign in to any account here. It also lets you watch live TV free of cost.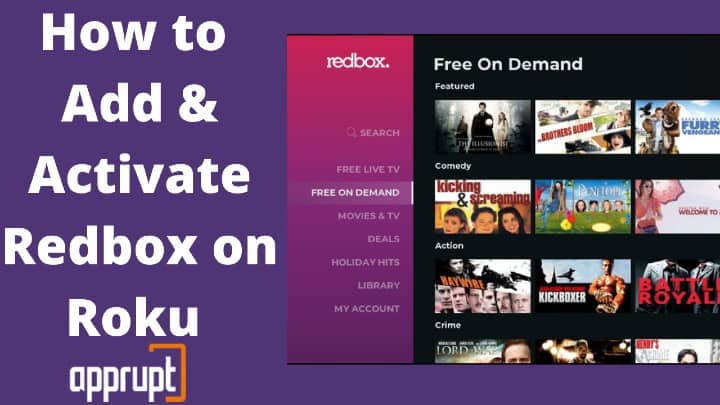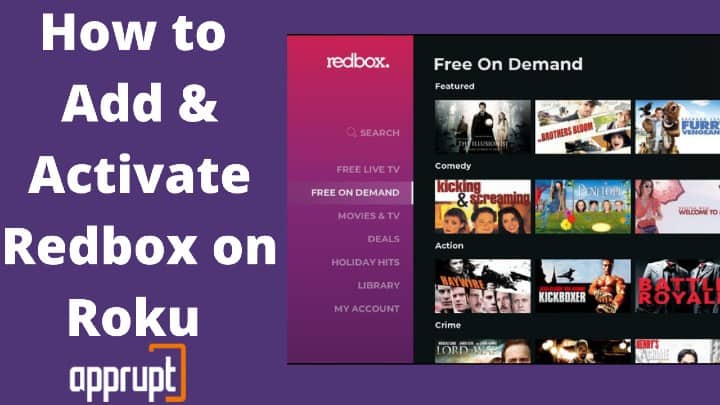 How much is Redbox on Roku?
---
The pricing of the rentals or buyings of movies and shows available on this platform depends on their release time and ratings. Once rented, it would be available to you for 30 days to watch. If you start watching it, you should complete it within 48 hours. However, you can watch the content any time you want if you buy it.
Rentals of Movies and TV Shows – varies between $1.99 to $20.
Buyings of Movies and TV Shows – starting from $14.99
Live TV – free of cost
How to Stream Redbox on Roku
---
Download Redbox on Roku
You can get Redbox on Roku in a straightforward method that includes just a few steps.
Step 1: Switch on your Roku device. Launch the Roku Home screen by pressing the home button on the remote.
Step 2: Click on the "Streaming Channels" option on the left menu. This would open the Roku Channel Store.
Step 3: Choose "Search Channels" and type in "Redbox" in the search box. Select the channel from the search results.
Step 4: Now, click on "Add Channel" to download the app to your Roku.


Step 5: Once the process is done, tap on "Ok" in the confirmation prompt.
Activate Redbox on Roku – redbox.com/activate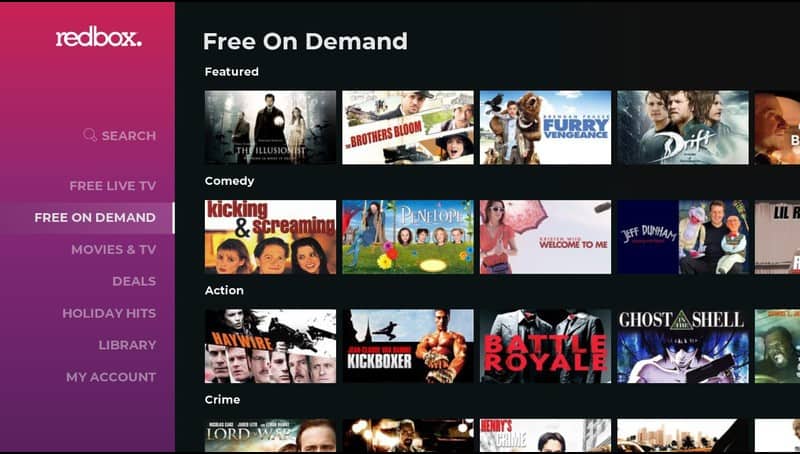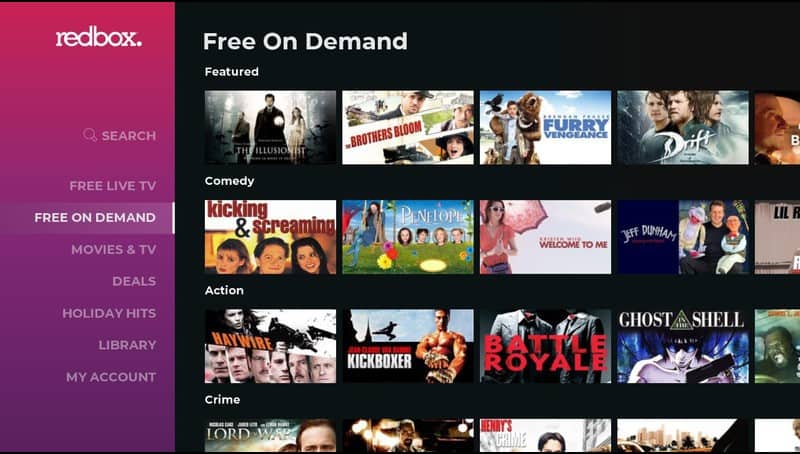 The final step before renting or buying all your favorite movies or shows and having a great entertainment time is to activate Redbox on Roku.
Step 1: Launch the installed Redbox app on your Roku and sign in to your account using proper credentials.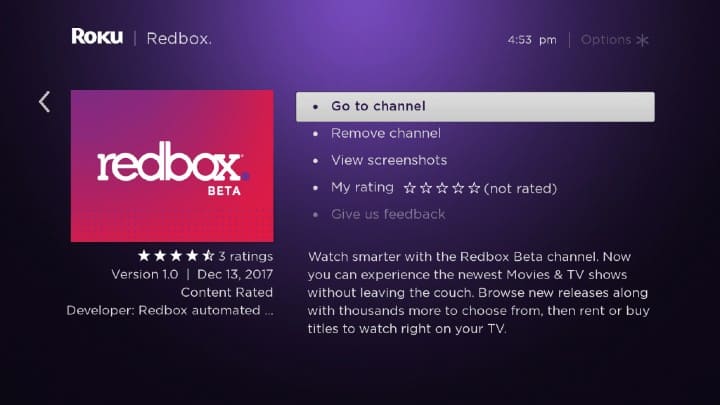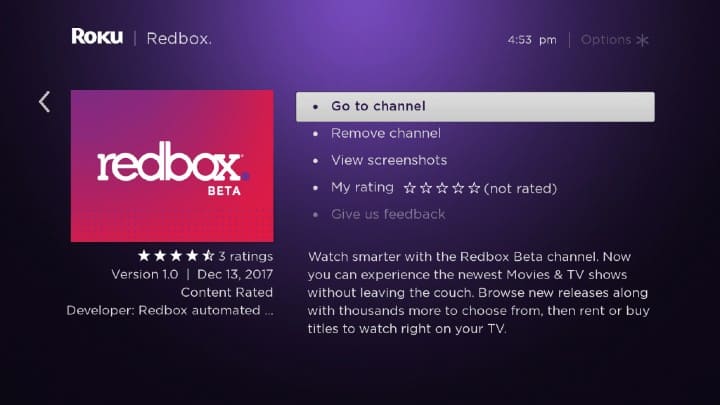 Step 2: Note down the activation code displayed on the screen.
Step 3: Now, pick up a gadget that supports a web browser and go to the https://www.redbox.com/register-roku.
Step 4: Type in the activation code noted earlier and logged in to your Redbox account. This would activate your account, and it would load all the content on Roku.
Related: 123movies on Roku
Redbox on Roku not working
---
Redbox on Roku sometimes malfunctions as users have reported that they could not play any content of their choice. Sometimes, it also shows a message, "Sorry, but we could not authenticate your device and can't continue". There can be other issues as well that users might face.
Reasons
These issues might happen due to traffic in its server or other glitches since Redbox offers live t.v. Within its app, it might require some updates from time to time.
How to fix
The most common fix to almost all issues is to uninstall the app from the Roku, turn off the device, restart it again, reinstall the app, and log back in.
We recommend reporting the issue and asking for channel provider or customer care support if this trick does not work.
Related: Tubi TV on Roku