TV's are getting bigger but your rooms arent. Which leaves us with the only option of wall mounting. It is preferred by those who don't have space for a hefty media unit. Wall mounting not only makes it convenient but also keeps children out of reach. Hiring Professional installers may be an expensive affair.
However, if you could take a few precise measurements and handle some screws You could do a first-class job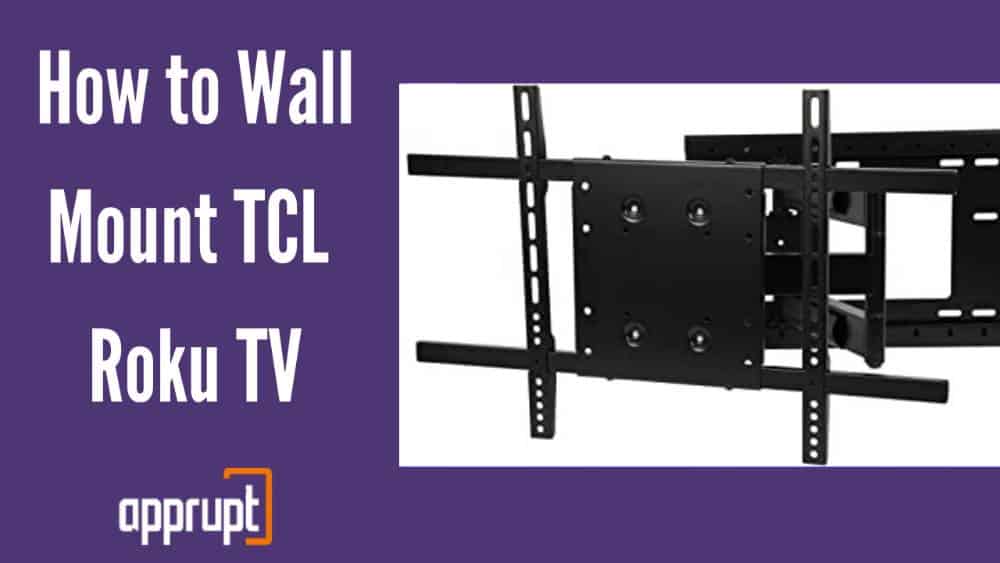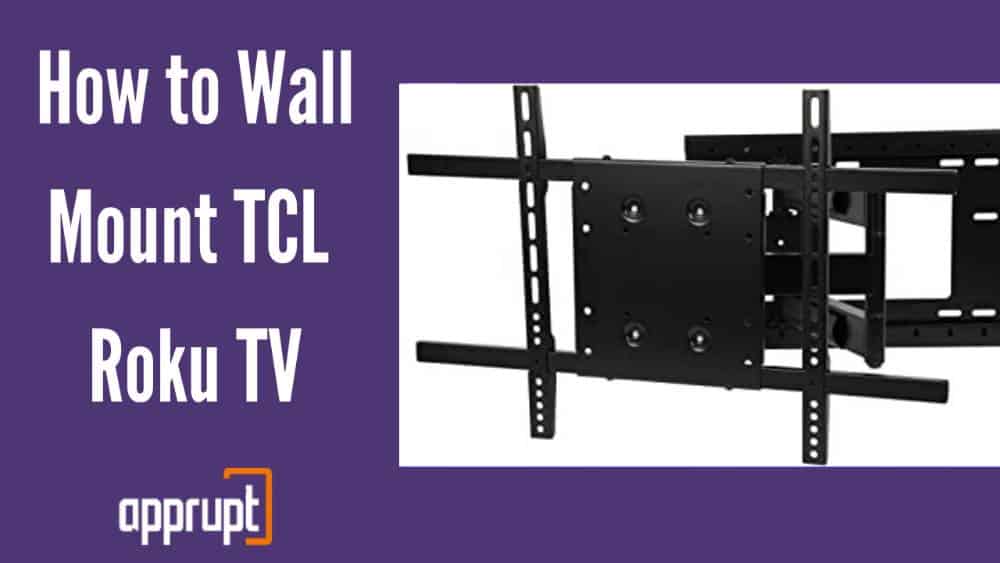 All TCL TVs could be mounted. Before installation, you should be aware of some things
How to Choose the Correct Wall Mount for TCL Roku TV
---
Don't get overwhelmed by the numerous makes and models.TV stands have three standard styles. The three styles differ in how much they allow you to adjust positions. These adjustments eliminate glare and enhance viewing comfort. The correct adjustment is important for best picture quality
What Type of Mount to Purchase?
---
There are primarily three types of mounts: fixed, tilt, and articulating. The mounts place your TV flat against the wall, tilted down or on a rotatable arm for viewing from different areas in the room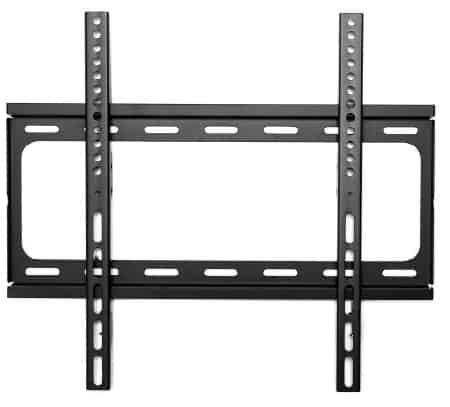 Fixed wall mounts are low profile which gives the TV a compact appearance. This provides an artistic setup. The setup occupies the least space.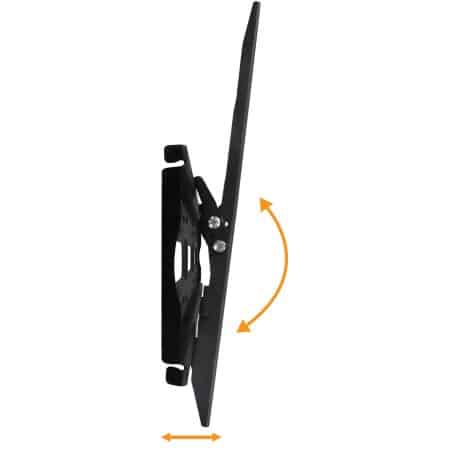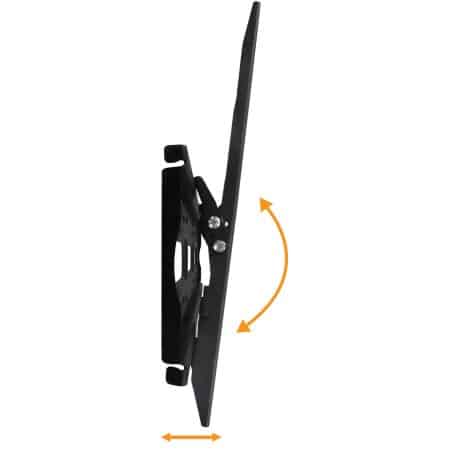 Tilt mounts are used when you wish to keep your TV higher. The mount is angled down to give an improved viewing experience and viewing angle. However, the setup is rather bulky and protruded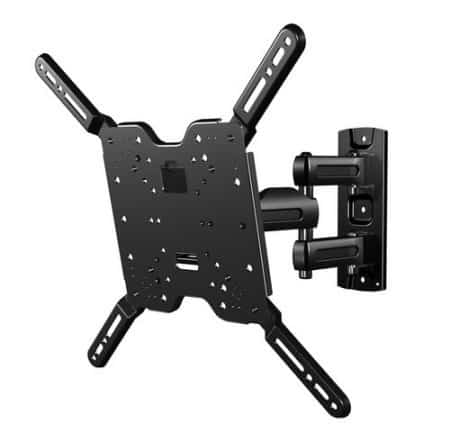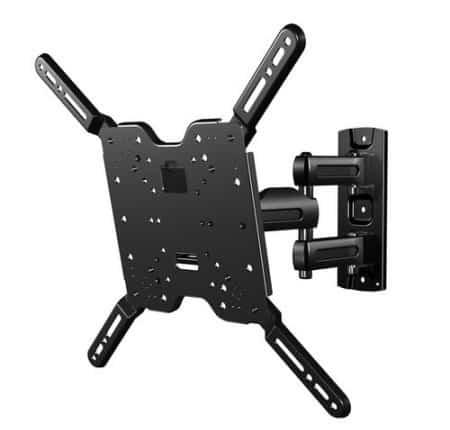 Full motion [Tilt and swivel or Full motion mounts] offers the ability to rotate the TV stand for optimal viewing. These mounts allow you to organize the power and data cable since these connections are better accessed.The setup may have a series of wires visible which may not appeal to many but if something goes wrong the issue can be easily resolved due to better accessibility
Checking the VESA requirement of your TV and the type of mounts supporting it
---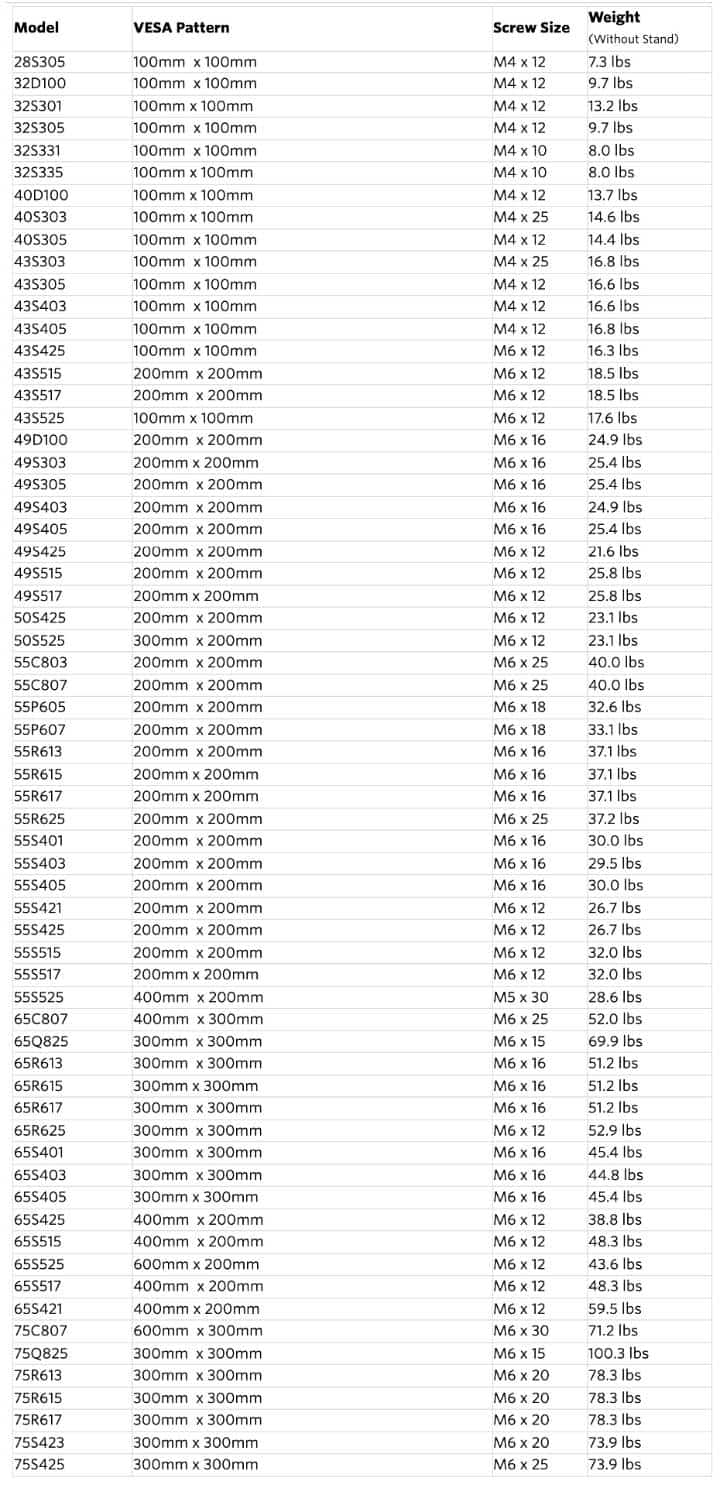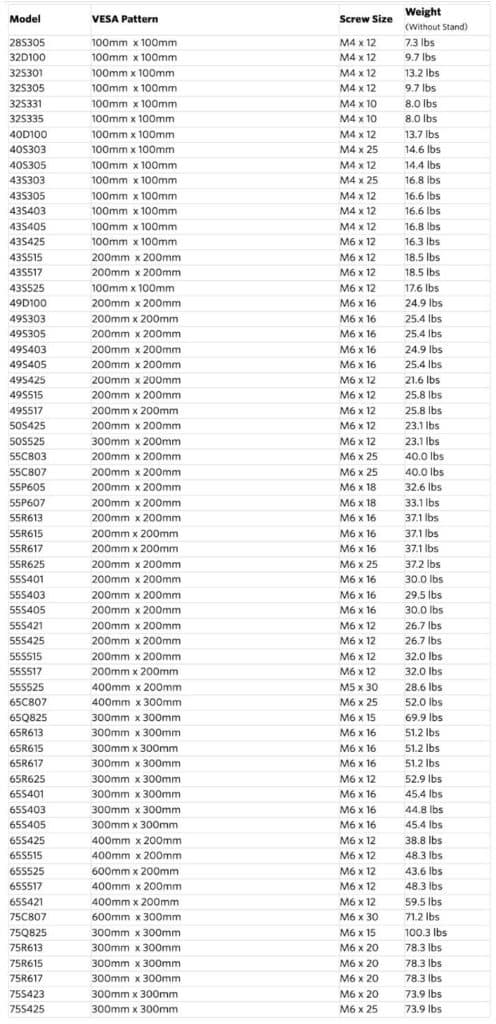 The next factor to bring into consideration is to check if the mounts attach properly to the studs. TV and mount manufacturers have come into a consensus and established (VESA Video Electronics and Standard Corporation). This is consensual agreement over the design model used by TV and wall mount manufacturers.
You could choose a wall mount based on the TV's dimensions a mount labeled from 32 to 50 inches will work from any flat-screen TV with a screen size within this range. However, always double-check your TV specs before purchase.
TCL TVs include VESA patterns having their measurement in millimeters for width and height in the spec sheet. If you don't wish to look it up measure the dimensions between four square mounting holes at the back.
Use the Correct Screws to Mount Your Tv
---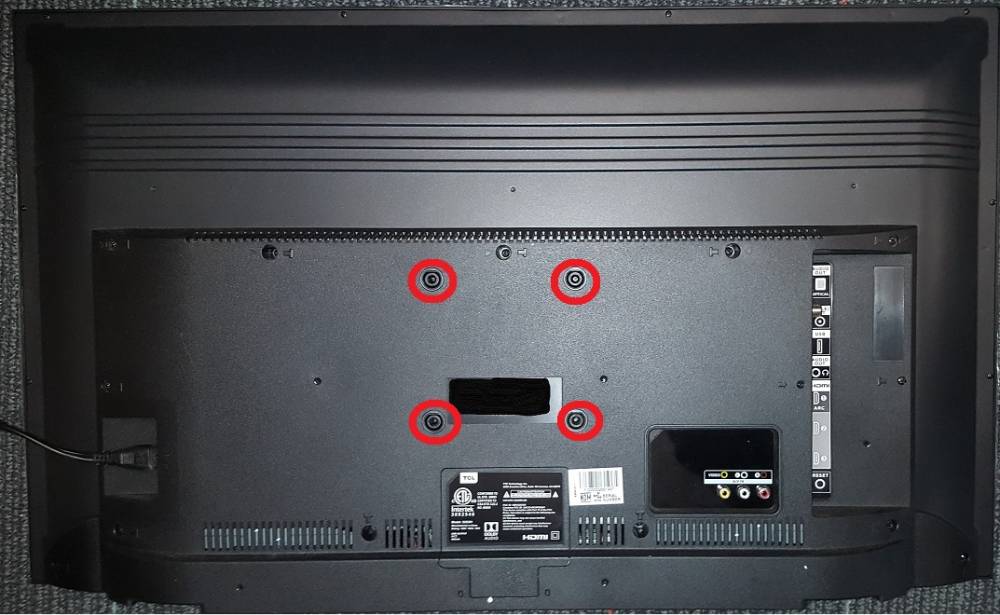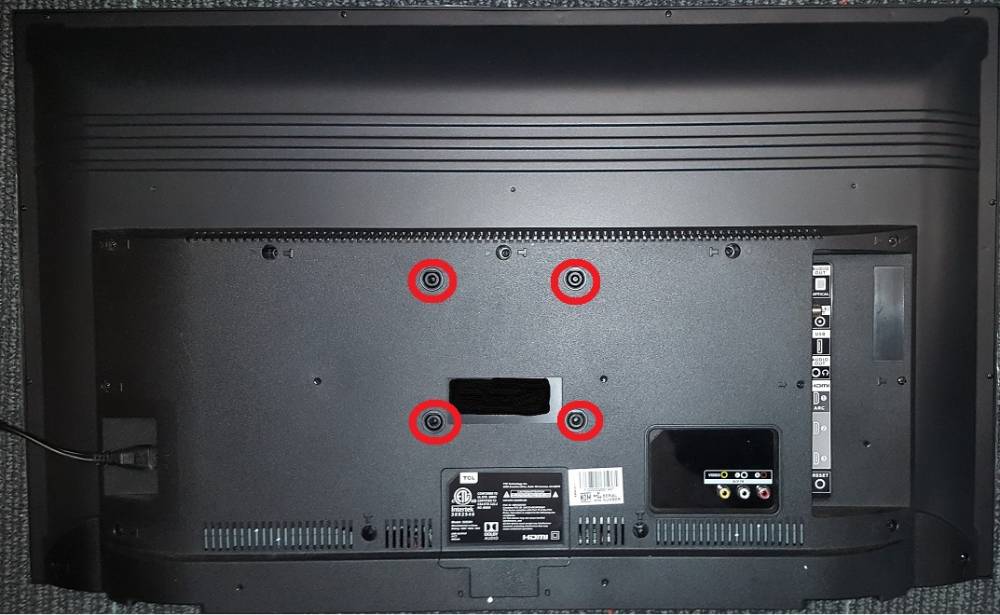 The screw sizes are measured in millimeters There will be a variation in length based on how you are mounting it, All necessary hardware for installation are included with the packaging For mounting, you should locate the studs in your wall, by ensuring everything is level and at an ideal height. Have a professional handle the wiring.
Weight Requirements of your Mount
---
You should ensure that the mount meets the weight specification of your TV. The general rule of thumb is the weight specification of your TV should be 2/3rd the weight the mount can hold. This is followed since the condition the mounting wall may not be similar everywhere
It is important to prioritize safety when trying to install a Tv on a wall mount
Does Mounting Hardware come with TCL Roku TV?
---
People often have a doubt whether the mounting hardware comes with a TV. Well, it doesn't. You shouldn't use screws that cover the mounting holes. Most wall mounts come with the necessary hardware for attachment. The packaging involves the right screws combined with washers and spacers as well as an instruction manual
Where to buy Mounting Hardware
---
Mounting hardware can be purchased from Amazon or any local electronic stores. Before purchase, you should cross-check the specification of your TV. The specification chart could be found behind your TV.
Ensure that these requirements are met by the wall mount that you decide to purchase. Whether you are purchasing online or from a retail store always read the product description thoroughly.
Pay special attention to VESA patterns, The screen size range, and the maximum load that the mount could withstand
Here are some of the Best Wall mounts for your TCL Roku tv
---
Our editorial team spends hours testing and researching to present the best picks for you. We consider a range of factors when putting together the list of most value-for-money wall mounts. The list is based on consumer opinion and brand quality. Many of the devices we consider don't make it to the final list
It is a low-profile ultra slim wall mount suitable for most 17-to-42-inch flatscreen TVs. It has a maximum VESA pattern of 200mm height and 200mm width. Hold a maximum load of up to 66 pounds
PROS
It has a compact design. The low profile enables it to blend with the wall
Universal compatibility. The bracket fit most 17 to 42-inch flatscreens
Reliable and Stable mount. The mount is constructed with premium steel materials
Installation is quick and relatively simple. The instruction manual is easy to understand
Cost Effective
Can be a focal point for the room
Effective in covering up the messy wires
CONS
The screen is not movable once mounted
Makes Cable access difficult.
A loose connection may require the whole wall mount to be removed
It is a full motion wall mount bracket for 13-42 inch flat, curved monitors. It has articulating arms. Allows both swivel and tilt rotation
PROS
It could be mounted anywhere, the articulation allows a 90-degree swivel which breaks the limitation of position. You can enjoy watching at your comfort
Effective use of Space
Ergonomic benefits- The TV mount can tilt up by 5 degrees and down by 15 degrees. This helps to reduce neck strain and encourage proper posture, This is especially important when you sit to watch a long movie or game
Highly compatible-The full motion wall mount is compatible with any brand of TV weighing up to 77 pounds
Easy Installation – Comes with clear instruction and installation is a breeze
Ease of Access wiring to resolve issues
Sturdy build quality
CONS
Wire management may be an issue. You could see a lot of exposed wiring
Not very aesthetically pleasing
Expensive compared to other alternatives
This is an all round Wall mount solution. It provides various degrees of freedom. The wall mount enables you to set your TV in positions most comfortable to you
PROS
Compatible with prominent TV manufacturers like SAMSUNG, SONY, LG, etc having sizes up to 13 and 42 inches, weighing a maximum of 44 pounds
Enables Full Motion for optimal viewing. Rotates 360 degrees for portrait and landscape orientation
Offers the best viewing angle with minimum glare. Makes your viewing enjoyable
Single stud installation
Constructed using high quality steel and durable materials
CONS
Very expensive
It is very bulky and tricky to install
It is not advisable for large screen TVs
Can put extra strain and load on the anchoring points on the wall
Cable management is difficult
This is a Tilt type wall mount for flat screen TVs. Suitable for TVs with screen sizes ranging from 27 to 47 inches. It has a compact design and remains flush with the Wall. It has convenient quick release tabs on mounting brackets
PROS
Minimal protrusion of about 1 inch from the wall
Cables are not exposed. provide a concealed look.
Ideal if you must install your TV higher due to shelving or fireplace
Cable installation is easy
CONS
Is slightly more expensive than fixed bracket
Provide limited flexibility of Motion
Not advisable for larger screen TVs
Suitable for TVs with screen sizes ranging from 13-43 inches. It allows tilt and has an articulating arm. Designed to support a max load of 50 pounds. It offers universal compatibility for Curved or flat screen TVs. MD2465 TV Bracket
PROS
Improve viewing angle by reducing glare and eye strain
Suitable for a broad range of displays
It uses space effectively and prevents cable obstruction
Ensures proper ventilation to avoid the risk of overheating
CONS
Designed mainly for stud/concrete/brick wall only. Shouldn't be installed on drywall
The arm is quite small
Wrapping Up
Choosing the perfect wall mount for your TCL Roku may be a challenge. You should always cross check the VESA pattern of both the TV and wall mount before purchase. Make sure that the wall mount meets the necessary load requirements. Always try to invest in a good quality wall mount for prolonged life and durability. You can go with any of the above options you feel is the best . Ensure that you use the right screws during installation