One of the most frustrating things that can happen is when your Roku TV won't turn on. This can be caused by various issues, from a power outage to a problem with the TV itself. In this post, we'll show you how to troubleshoot and fix the issue when your Roku TV not turning on.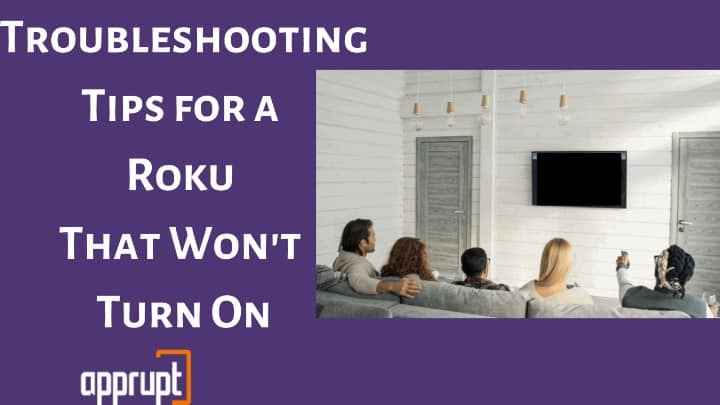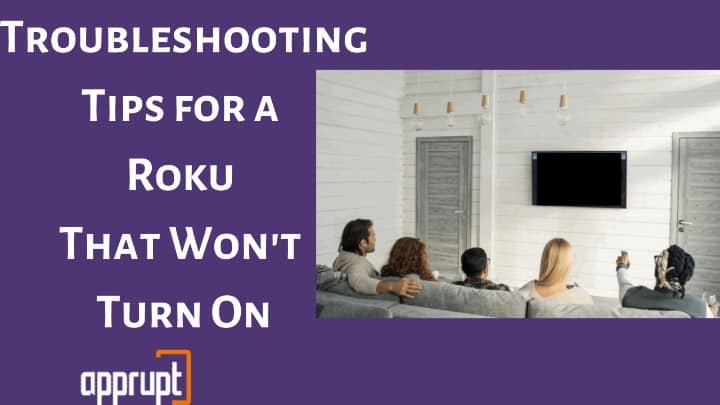 Yeah, that's right! In this article, we've discussed the best remedies to fix the Roku tv won't turn on issues so that you can continue streaming your favorite titles all day long!
Why Is My TCL Roku TV Not Turning On?
---
Before knowing the solutions, it is best to identify the reasons that cause the Roku tv to not turn on. This issue may arise due to several reasons of which some are as follows:
The power cable is corrupted or damaged.
The power supply is not sufficient.
The HDMI cables are loosely connected.
The device is not correctly updated.
Your Roku tv or player is overheated.
The Roku software is not working correctly.
Why Won't My Roku TV Turn on But Red Light Is On?
If your Roku TV won't turn on, but the red light is on, it could be due to various factors. One might be is that the TV is in Standby mode. To wake up the TV from Standby, just press any button on the Roku remote. If the problem persists, it's possible that your TV's power supply is disconnected or or other hardware. You may try unplugging TV for 5 to 10 minutes and then plugging it back in.
If power-cycling still doesn't work, then you'll need to contact a qualified technician for help. Another possibility is that the HDMI cable is not properly connected to the TV. If this is the case, simply unplug the HDMI cable from the TV and plug it back in again
Troubleshooting Tips for a Roku TV That Won't Turn On
---
If your Roku TV is not turning on for the reasons mentioned above, you can fix the issue by following the strategies below.
1. Make sure the power cord connection is not loose
Most Roku streaming devices are connected to the TV via cables. The Roku TV won't turn on if these connections are damaged or loose. In that case, begin by checking all the cables. If necessary, unplug and replug the cables.
Note:
Make sure you are using the Authorised USB Cable
Once you confirm the cable connections, turn on your Roku device and check if it is working or not.
2. Try Different Power Outlet
Sometimes the power outlet to which your Roku is connected may have been damaged due to a disrupted power supply. So, first, check whether it is working or not. If there is some issue with the outlet, connect your Roku to another outlet.
3. Try Different USB Port If Roku Is Plugged Into a USB
Change it to an external power cord if your Roku is connected to the TV through the USB port. This will ensure that the Roku device gets enough power supply.
Alternatively, if your USB port is damaged or corrupt, you can even change the USB port.
4. Check the Remote Batteries
Are you trying to turn on your Roku tv through your Roku remote control? If so, have you checked the remote batteries?

If you have not changed the Roku remote batteries or the rechargeable remote does not have enough battery, it won't communicate with your Roku. As a result, the tv won't turn on.
Replace the batteries or charge your remote, and try turning on your Roku again.
Note:
Ensure your IR Roku remote is in the line of sight of your device. Otherwise, it won't be able to turn on the TV.
5. Make Sure You Are Using Cable and Power Adaptor That Come With Roku Device
Your Roku streaming stick or device comes with cables and a power adaptor in the box. You should only use these cables and a power adaptor to connect your Roku to the TV and outlet. Using other cables, especially unbranded ones, may prevent your Roku from switching on.
Also, if the cables are faulty, you can get new cables and connect your Roku streaming stick with the new cables.
6. Disconnect and Then Reconnect Again
If the cables are correctly plugged in, and the power socket is also working, the next solution is to disconnect your Roku. You can unplug it from the power socket and remove the cables or other wires connected to Roku. Then wait for 10 seconds and reconnect the Roku again. It should now start working.
7. Update Your Roku
Roku devices are set to update automatically after 24-36 hours. But, if, for some reason, the update fails, it may cause the device not to start. In that case, you can manually update your Roku by choosing the System Update option under the Roku Settings > System Settings.
8. Restart Devices Once
Another easy trick to get your Roku player back in action is restarting the device. The cache memory or minor technical issues will get solved automatically by restarting the device. You can restart your Roku by following the steps below:
Step 1: Open the Roku Settings page from the home menu.
Step 2: Choose System and click System Restart.
Step 3: Click OK, and the device will now restart.
However, if your Roku shows a blank screen, you can use the following method to restart it.
On your Roku remote press:
Home button – five times
Up button – one time
Rewind button – two times
Fast Forward button – two times
Your device will now restart.
9. Factory reset your Roku TV
If power-cycling and resetting the hardware do not appear to make a difference, consider performing a factory reset. There must be a reset button on the back of your Roku TV and hold it down for 30 seconds. If you can't find read the manufacturer's guidelines for TV.
10. Contact your TCL Roku TV manufacturer
If you're still having trouble getting your TCL Roku TV to turn on, the next step is to contact the manufacturer. They may be able to help you troubleshoot the problem or provide you with a replacement TV if necessary.
What to Do If Your Roku Is Still Not Working
---
Finally, if none of the above techniques work for you, chances are your Roku is facing severe issues. In that case, you will have to contact Roku support via phone or email – support@roku.com. And they will help you solve the problem or replace the Roku streaming device.
Related: How to Turn Off Your Roku Streaming Stick
Conclusion
Roku not turning on is a common issue faced on most Roku devices. But they often occur due to minor technical glitches or hardware failure. Hence, you can solve them using the troubleshooting steps mentioned in this guide.
Hopefully, any one of the above methods will work for you. And if nothing works, contact the Roku support team. They will help you out!