In this guide, we shared how to add and activate Showtime on Roku without a cable and satellite TV subscription.
Showtime is the one-stop destination to stream endless entertainment on your Roku TV. It is a US-based TV Network that gives access to various channels. You can watch comedy shows, live TV, on-demand movies, news, sports, and loads of other programs using Showtime.
Best of all, Showtime is available as a dedicated app on Roku. So, you don't need to put in extra effort to watch Showtime on Roku.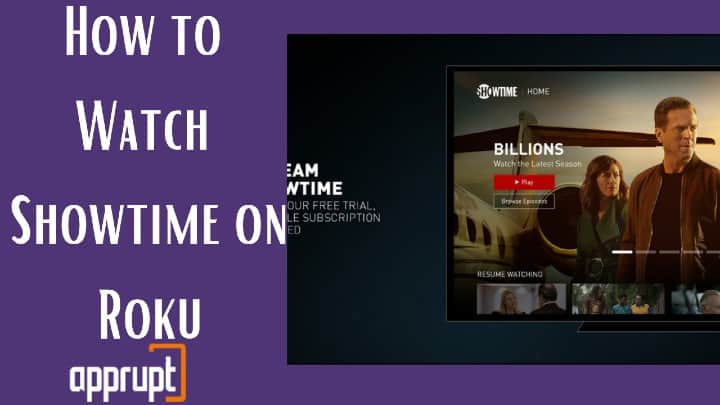 Is Showtime on Roku Free?
---
No, Showtime is not free on Roku. Although you can download the app for free, you need to get a monthly subscription to watch its shows.
However, the good news is that Showtime offers a free trial. So, if you want to try out the app, you can opt for the free trial. And once you are happy with it, you can switch to the paid subscription after the trial period.
How to Get Showtime Free Trial on Roku?
---
Since Showtime has a free trial period of 30 days, you can use the service for free during this period. For that, you will have to download and activate the Showtime app on Roku.
Afterward, you need to opt for the free trial by selecting the "Start Your Free Trial" option and complete the registration.
Remember that after the free trial ends, Showtime will charge your card. So, if you want to cancel showtime, cancel it before the trial period ends.
How much is Showtime on Roku
---
You can get Showtime on Roku at a monthly subscription of $10.99. This subscription gives you access to all the titles on Showtime and Showtime Anytime. You can stream all the videos in HD quality and even download them to watch later. Also, with this subscription plan, unwanted ads won't ruin your streaming experience!
How to Add Showtime on Roku?
---
Showtime is officially available on Roku devices. So, you can download it in a few clicks by following the steps given here.
Step 1: Turn on your Roku device and go to the Roku Homepage.
Step 2: Navigate to Streaming channels from the menu.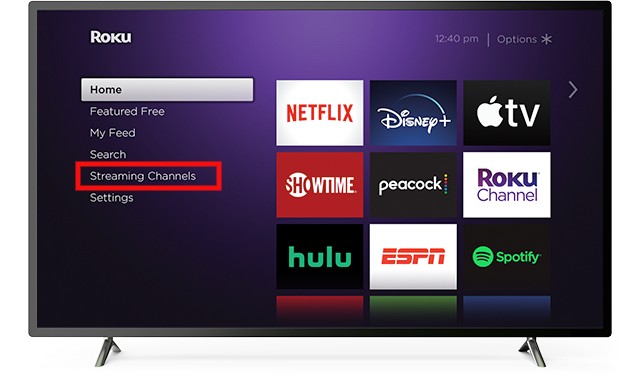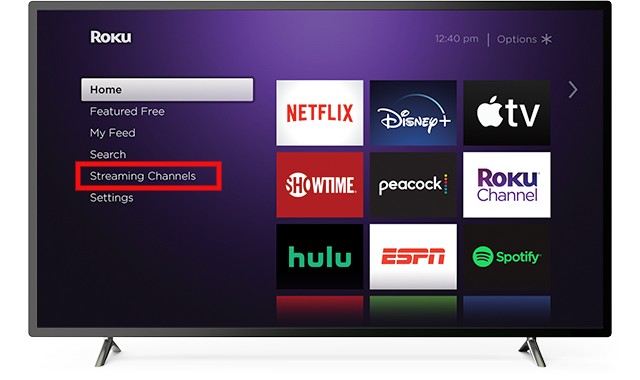 Step 3: Search Showtime On Roku store using the search bar.
Step 4: Choose the Showtime app from the results.


Step 5: Click Add Channel to install the app.
Step 6: After installing the app, click OK on the popup.
How to Activate Showtime on Roku – showtimeanytime.com/activate
---
The next step after installing Showtime on Roku is to activate the channel. Here's how to do that.
Step 1: Launch the Showtime app on Roku from the channel list.
Step 2: Enter your Showtime login credentials.
Step 3: An activation code will appear on the Roku TV screen. Note down the code.
Step 4: Launch a browser on your PC or smartphone and visit http://www.showtimeanytime.com/activate.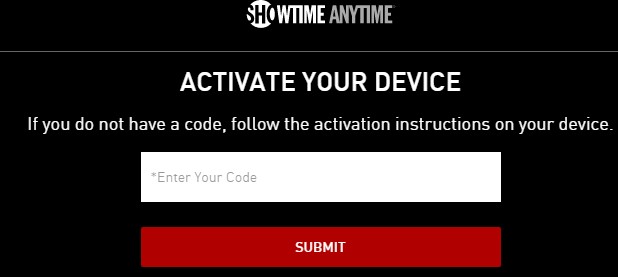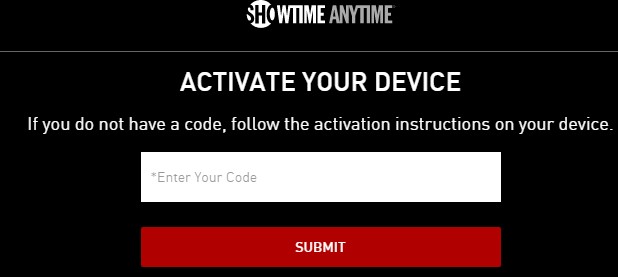 Step 5: Enter your account details to log into your account.
Step 6: Now, type the activation code in the box provided. You can then view the Showtime app on your Roku TV.
What is Showtime PPV on Roku?
---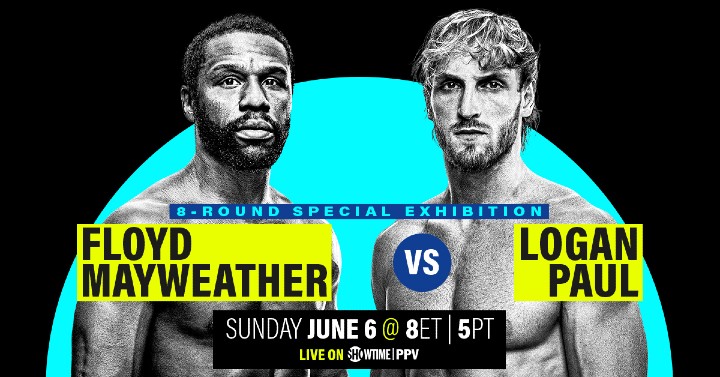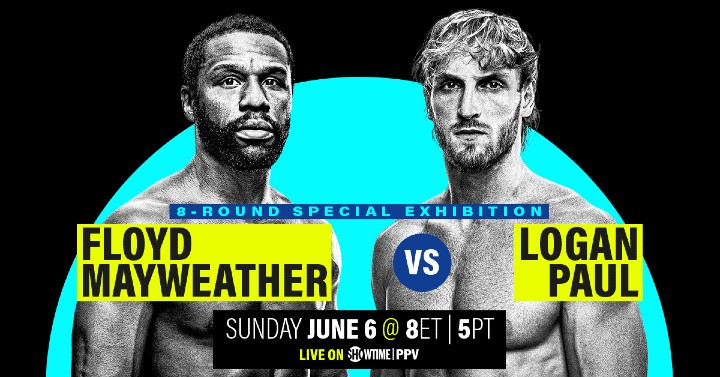 Showtime PPV (Pay Per View) event lets you watch on-demand movies, sports, shows, and documentaries. Using this event, you can access on-demand programs without subscribing to Showtime.
All you need to do is to navigate to the PPV banner on the Roku Showtime app. And follow the instructions on your screen. That's it! You can now stream whatever you want to your Roku.
Other Ways to Watch Showtime on Roku
---
The best way to watch Showtime on Roku is using its standalone channel on Roku. Still, if you want more streaming options, you can get Showtime on Roku using supporting streaming services like Hulu. Hulu is also officially available on Roku. So you can install and use the app from the Channel Store.
Alternatively, you can use VPN to access geo-restricted Showtime content. And to stream specific content, you can take the help of torrent sites. But that will put you at the risk of cybercrime. So, be careful!
What is the Difference Between SHOWTIME and Showtime Anytime on Roku?
---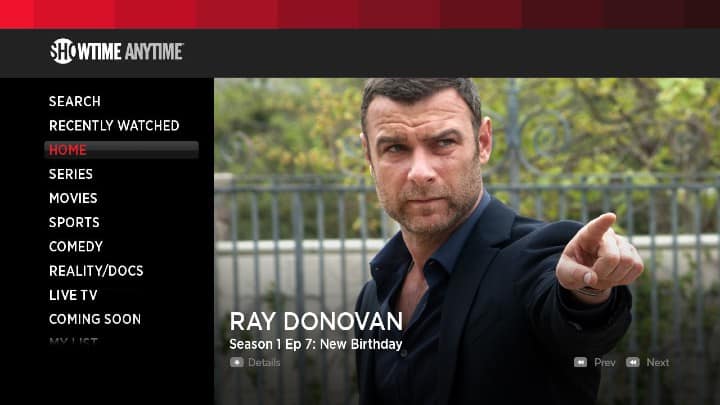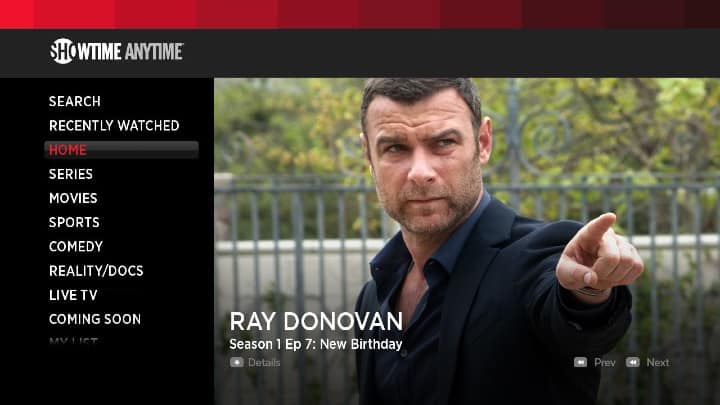 As a result of its increasing rivals, Showtime started its streaming service, Showtime Streaming Service (popularly called Showtime). You can subscribe to Showtime for $10.99 per month and install it on your Roku.
Contrarily, Showtime Anytime is a cable and Satellite TV channel that streams Showtime content for free. It is available on Roku and most streaming devices for free. So, users can log into their Showtime account to access the content of this app.
Showtime on Roku Not Working
---
Sometimes the Showtime app on Roku may not launch, or you might face issues while playing the videos. In such cases, you don't need to panic. Such problems occur due to minor technical problems.
The simplest way to solve any Showtime app issue on Roku is by uninstalling and reinstalling the app. Also, check your internet connection, and reboot the router if the speed is slow. Alternatively, you can also restart your Roku device.
Showtime Roku Description and Features
---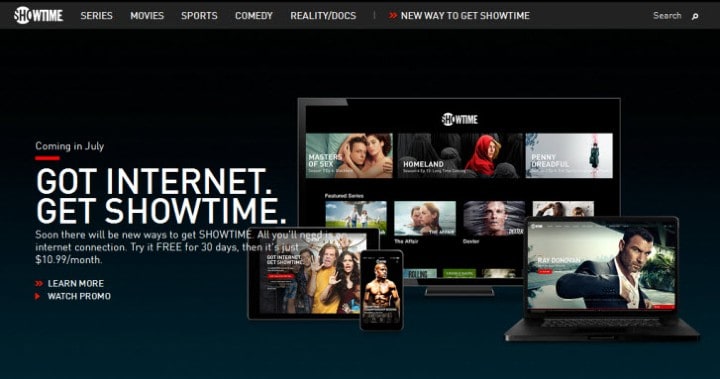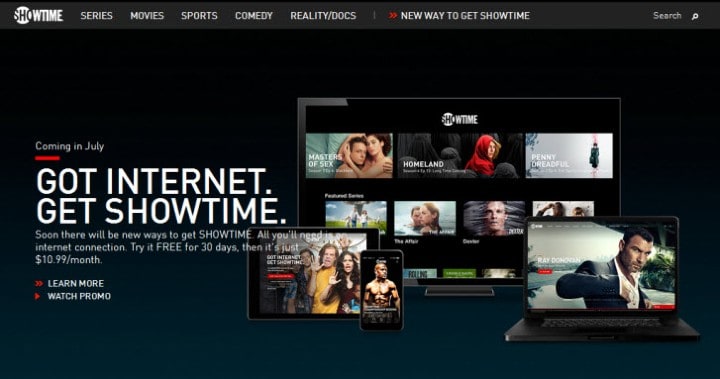 Showtime on Roku has an extensive library of original series, movies, shows, and much more. It lets you watch full-length episodes of the latest shows airing on Showtime without annoying Commercials! You can log in with your Showtime Anytime account and watch all its content on your Roku device.
Additional features that make Showtime stand out from other similar streaming services are as follows.
You can watch on-demand programs and live TV shows anytime, anywhere.
You can download full episodes of your favourite shows to stream them offline.
Showtime has a vast library of documentaries.
Showtime streams videos in SD and HD quality.
Movies and Shows Available on Showtime Roku
---
Showtime has something for everyone. There are thousands of titles to watch across several genres, including action, comedy, drama, family, horror, etc. Some of the most-watched programs on Showtime include:
American Gangster
My Week with Marilyn
The Affair
Back to Life
Black Monday
Cinema Toast
Dark Net
Super Villain
The Circus
The Kingmaker
The Longest War
Brown Girl Begins
To Conclude
---
As you've seen above, installing and activating Showtime on Roku is no big deal. Plus, it is an affordable streaming service. So, whether you want to watch movies, documentaries, live TV, or anything else, get the Showtime subscription on Roku and enjoy streaming!