The simplest answer is Yes, you can use SiriusXM on Roku as you wish by just downloading the SiriusXM app available on the Roku Channel Store.
SiriusXM is a premier Audio Entertainment Company that provides music services across a wide range of devices. SiriusXM roku app has a huge catalog of music genres which include hip-hop, rock, jazz, pop, pop-rock, country among many many more.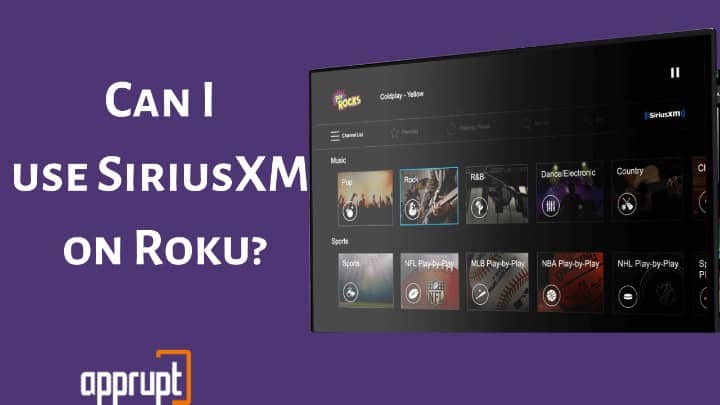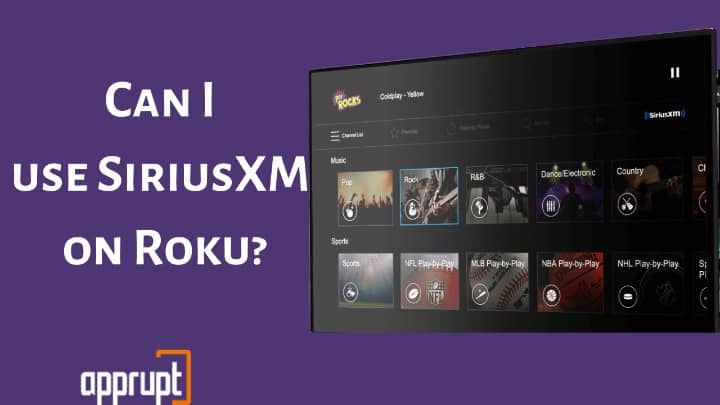 SiriusXM roku channel even provides major sports coverage with many live game stats, expert opinions, news analyses, and more.
SiriusXM streaming options
---
It is a subscription-based service with many packages to offer and the best of which are XM Music And Entertainment and XM Platinum each priced at $5.99/mo for 12 months and $8.25/mo for 12 months. Their top-of-the-game XM Platinum plan gives you full ultimate audio and video capabilities in your car and on the application along with ad-free streaming. The Platinum plan has 425+ channels, ad-free music, podcasts, 2 Howard Stern channels, and so on.
You can use the SiriusXM app if you don't have a car with you. Their app subscriptions start at $8 a month for the SiriusXM Essential Plan and the Premier Version which tops off at $13 a month which gives you access to ad-free streaming.
How to set up SiriusXM on Roku
---
SiriusXM is relatively easy to set up on your Roku device. The free application is available for download on the Official Roku Channel Store. Once you install the application you have to sign in with an active SiriusXM account.
Install Sirius Radio on Roku
---
Step 1: Turn on your Roku Connected TV.
Step 2: Press the Home button on your Roku Remote.
Step 3: Once on the home screen, press the Streaming Channels option.
Step 4: Scroll down to see the Search Channels option and click on it.
Step 5: Type in SiriusXM and search for it.
Step 6: Click on the app after it appears and click on Add Channel to install the app on your Roku device.
Step 7: Now press the Go to Channel option to open the SiriusXM app.
Step 8: Log in with your credentials and now you can begin enjoying your favorite music and podcasts.
Sign Up for Sirius Radio Account if don't have one
---
Keep in mind that you will need an active SiriusXM subscription-enabled account to enjoy its services. You will have to create a new account if you don't have one.
You can make your account here at (https://streaming.siriusxm.com/) and can avail a free three-month trial of the Platinum plan by just providing your credit card details after signing up and selecting the Platinum plan.
>> How To Cancel SiriusXM 
Conclusion
SiriusXM is a premier subscription-based radio service in the USA that provides quality music, sports, news, and podcasts at affordable rates for your car, laptop, or mobile phone.
You can access SiriusXM and all of its functionality on your Roku-enabled TV by downloading the free application on the Roku Channel Store. After that just log in and pick a plan if you don't have one and then you enjoy premium radio service on your Roku Tv.