Sling TV is by far one of the best alternatives to stream Cable TV channels on your Roku TV at an affordable price. You can literally watch loads of live and on-demand programs by purchasing its Sling Blue or Sling Orange plan. On top of that, you can customize the plan by adding extra channels and watch all the content in 4K HDR.
The best part is that Sling is available on major streaming services. If you are a Roku user, you can install and activate Sling TV on Roku. So, let's see how to get Sling on Roku.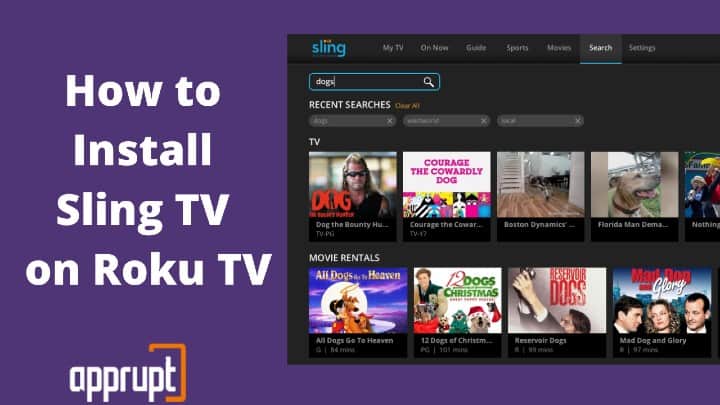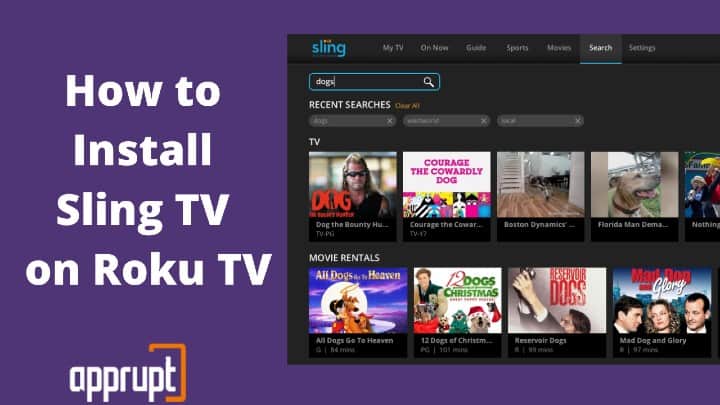 Can I Get Sling TV on Roku?
---
Yes, you can stream Sling TV on Roku. All you need to do is get one of its subscription plans and sign up on your Roku TV using your login credentials.
Note that some Roku devices don't support Sling TV. But most of the latest Roku devices come with the Sling app as a pre-installed app. These include Roku Express, Roku Express+, Roku Premiere, Roku Premiere+, Roku Smart Soundbar, Roku Ultra, Roku Streaming Stick+, and Roku Ultra LT.
And don't worry if your Roku device doesn't have the Sling app pre-installed. We will share the process in the next section!
How to Install Sling TV on Roku?
---
If Sling TV is not pre-installed on your Roku device, you can download it using the following steps from the Roku Channel Store.
Step 1: Turn on your Roku device and go to the Roku homepage.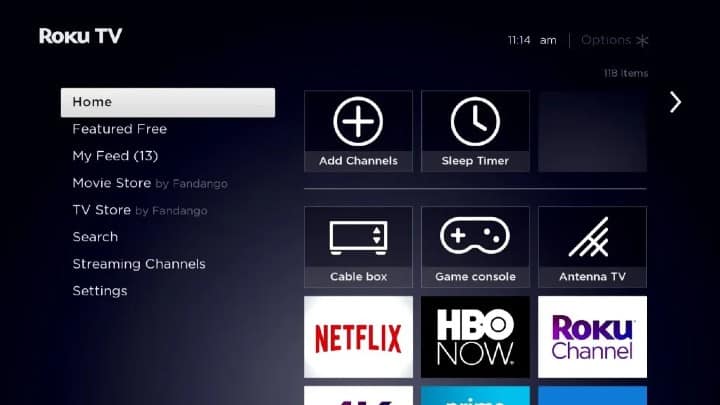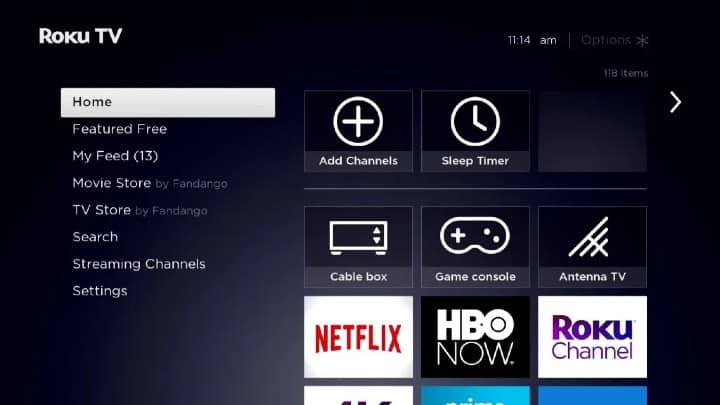 Step 2: Select Streaming Channels from the left-hand side menu.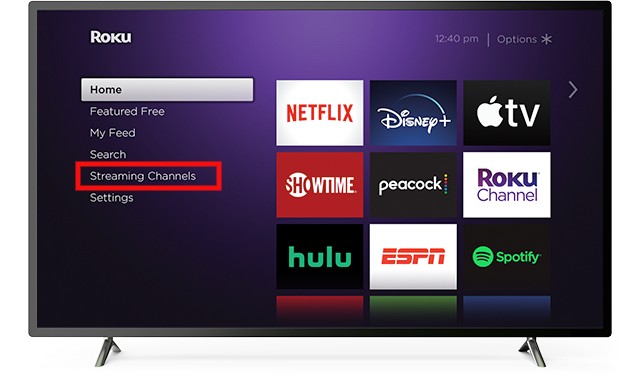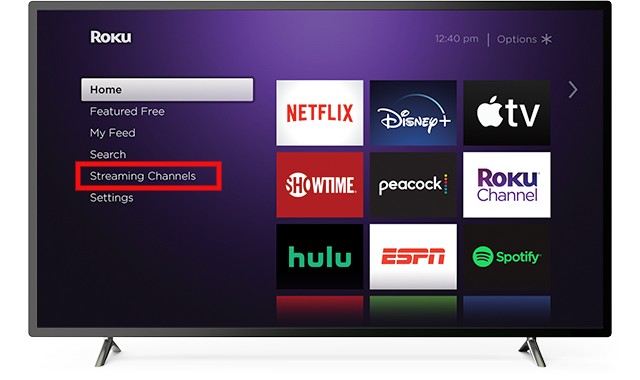 Step 3: Search for Sling TV using the virtual keyboard.
Step 4: Click Add Channel to install the app.


Step 5: After downloading, go back to your Roku homepage.
How to Activate Sling TV on Roku?
---
As mentioned earlier, you will need to activate Sling TV on Roku to stream its content on the big screen. So, here are the steps you will have to perform.
Step 1: From your Roku Channel list, launch Sling TV.
Step 2: Click on the Sign-In button after opening the app.
Step 3: You will now have to enter your login credentials.
Step 4: Note down 7-digit activation code will appear on the screen.
Step 5: Visit https://www.sling.com/activate on your mobile or PC browser.


Step 6: Enter the activation code in the space provided and hit Continue.
Step 7: The app on your Roku will refresh, and you can stream your favorite titles.
What Can I Watch on Sling TV on Roku?
---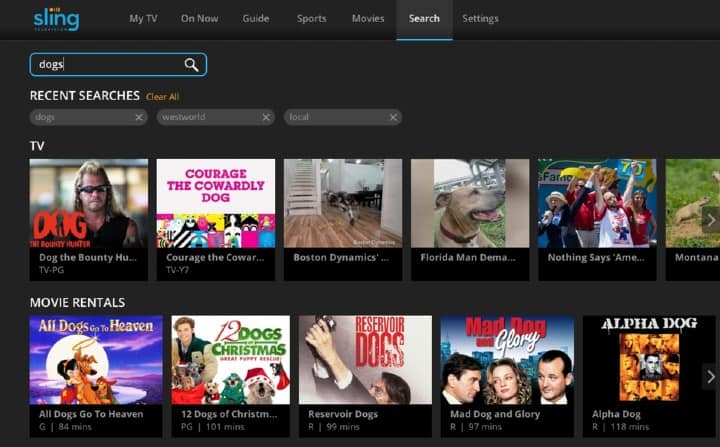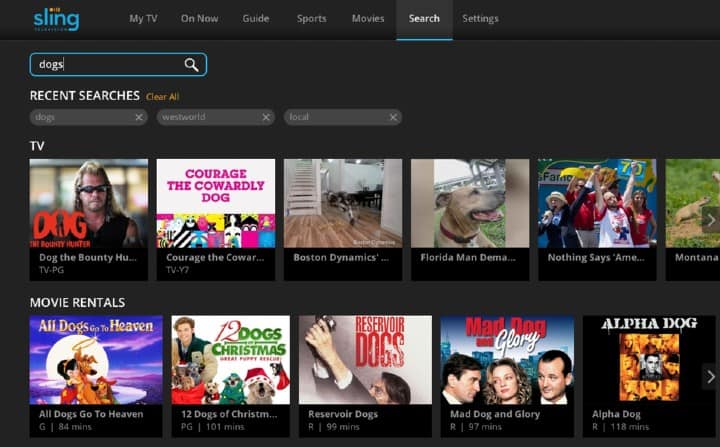 Sling TV is the home to a variety of entertaining content on Roku. You can watch channels streaming content in genres like lifestyle, news, kids, action, adventure, and much more.
With the Sling Orange plan, you get access to more than 30 channels at the cost of $30 per month. You can also watch Cartoon Network, Nick Jr., Disney channels, TNT, AMC, etc.
On the other hand, Sling Blue also comes at a monthly cost of $30, but it gives access to more channels. You can stream FOX News, FOX Sports, Discovery, etc. channels with this plan.
Additionally, you can add extra channels to your list using the a la carte and Extras option. That way, you can get access to premium channels along with those included in the plan.
What Are Other Streaming Services Available on Roku?
---
Roku is a popular Media Streaming Platform. It offers more than 3000 apps that can be downloaded and activated from the Channel Store. Some of the top-picked Streaming channels on Roku include:
Disney Plus
Hulu
Fubo TV
Vidgo
Discovery
Which Other Devices Support Sling TV?
---
Almost all major streaming devices support Sling TV. Though the process to add and activate the Sling channel on each device may vary, you are most likely to find it on their app store.
Some devices that support Sling are Apple TV, Android TV, Xbox One, Chromecast, Sling Air TV Mini, Amazon Firestick TV, Smart TVs like Samsung, iOS devices, and Android devices.
Can You Watch Sling TV on Older Roku Models?
---
Unfortunately, Older Roku devices and devices that cannot be updated to the latest Roku versions do not support Sling. These models include:
Roku 1 and Roku SE – 2710X
Roku 2 – 2720X
Roku 2 HD – 3000X
Roku 2 XD – 3050X
Roku 2 XS – 3100X
Roku DVP – N1000
Roku HD – N1100
Roku HD-XR – N1101
Roku HD – 2000C, 2500X
Roku LT – 2400X, 2450X, 2700X
Roku SD – N1050
Roku Streaming Stick – 3400X, 3420X
Roku XD – 2050X, 2050N, 2100N, 2100X
How to Download Sling TV Content on Roku?
---
Like other streaming services, Sling TV does not allow users to download its content to watch offline on their mobile phones. You can, however, download content to the Cloud Digital Video Recorder (DVR) to watch it later on. With the Sling TV plan, you get up to 10 hours of storage space which can be upgraded to 50 hours at an extra cost of $5 per month.
FAQ's
---
Is Sling TV free on Roku?
Although you can download Sling TV for free on Roku, you need to purchase its subscription to stream its content. Also, if you want to stream Sling for free, you can start with its 7-days free trial before purchasing its subscription.
How much does Sling TV on Roku cost?
Sling offers the following three plans and a 7-days free trial for Roku users.
Sling Orange plan – $30 per month
Sling Blue plan – $30 per month
Sling Orange and Blue plan – $45 per month
Related: How to Cancel Sling TV on Roku
Why is Sling not Working on Roku?
---
Do you face an error while streaming Sling TV on Roku? If so, there could be several possible reasons for these errors. But the good news is that you can easily troubleshoot most errors yourself. In this section, we will see what causes Sling TV to freeze and its solutions.
Issues with Sling TV on Roku
Sling TV might not function correctly due to network failure, error in Roku, issues in Sling's server, etc. Below are some of the common issues that cause challenges in streaming Sling TV on Roku.
Issues in Sling's Server: Sling TV regularly undergoes a maintenance check. During this time, you will face issues in launching the app and streaming its content.
Network Error: If your internet connection is slow, Sling TV won't load correctly on your Roku. Also, if the internet connection suddenly drops while watching content, the app will crash.
Old App Version: If you are not using the latest version of Sling TV, you won't be able to access its content at all.
Issues in Streaming Device: If you try to access Sling from an incompatible Roku version, you will not find the app. Similarly, if you haven't updated your Roku to the latest version, it will not let you access the apps smoothly.
What are the solutions?
As said earlier, you can fix most issues at home by yourself. Read below to learn how to troubleshoot these Sling TV issues.
Reinstall and install: The quickest way to fix Sling TV not working issue is by uninstalling the app and reinstalling it.
Reboot Router or Modem: Sometimes, you might be facing issues in loading Sling due to connectivity issues. In that case, you can restart your router or modem and try reaccessing Sling.
Update Roku: Check if you are using the latest version of Roku or not. If you aren't using the newest Roku version, update your Roku and launch Sling on it.
Check Sling's webpage: If Sling TV is running a maintenance check or the server is down, you will find an update on its website. So, visit the website to see its status.
Conclude
Sling TV features a series of live TV shows, channels, and movies. And its affordable plans make it suitable for everyone. If you are a Roku user, follow the steps mentioned above to install and activate Sling TV on Roku and enjoy streaming!