Starz is a premium TV Streaming Service that offers some of the best movies and TV shows. But, before subscribing to the monthly plan you need to check what kind of movies and tv shows it has. That's where you need to find out how to get Starz free trial.
It is essential that you know what you are signing up for before starting your trial. You should also be aware of the various free trials that are available for Starz so that you can choose the one that suits your needs best.
There are many ways to get Starz's trial but they all have their own limitations and requirements.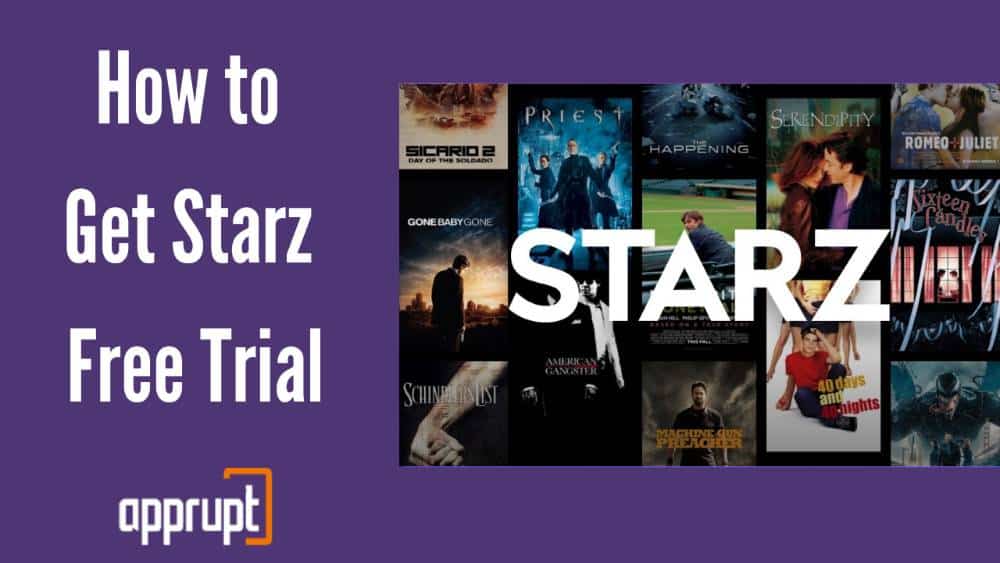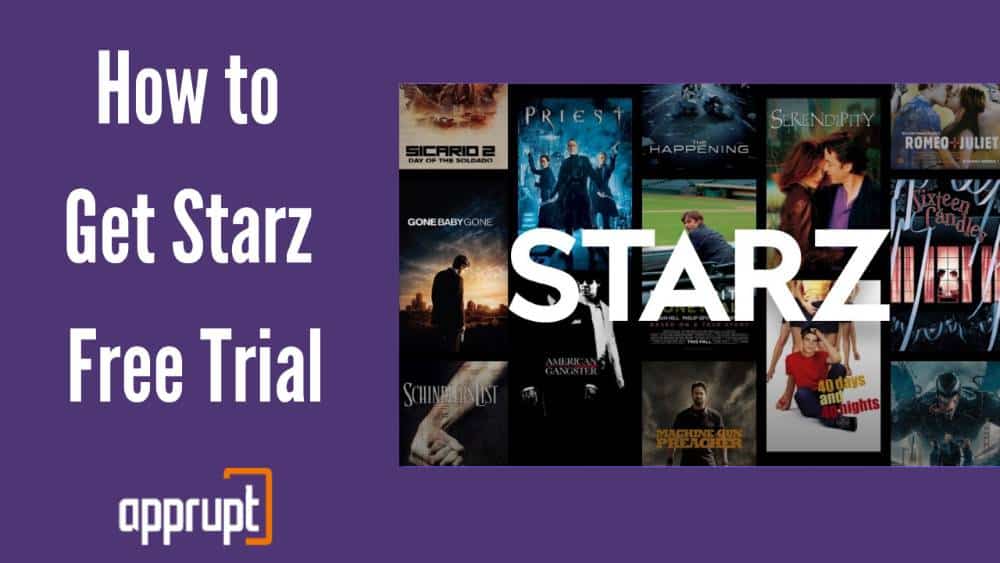 Does Starz Have a Free Trial?
---
Yes, the streaming platform offers a 7-day trial to its users. There are several popular streaming services like Hulu, Amazon Prime Video that are providing a seven-day trial for Starz.
All of the new Starz users can avail of this deal and get to experience streaming on Starz which has quite a lot of subscribers. You can stream some great live tv channels and some of its original tv series such as Run the World and Black Sails, blockbuster movies, classic hit shows and movies, unlimited HD streaming, and much more.
What is Starz' 99 Cent Deal With Amazon?
---
The Starz 99 cent deal with Amazon became the talk of the Internet a while ago. With this deal, Amazon Prime members had the opportunity to get the Starz subscription for only 99 cents per month for two months consecutively through Amazon Prime Video. With this deal, users get to save up to $14 for the regular price of the subscription is $8.99 per month.
What is Starz $3 Deal?
---
Starz was offering its users a very fascinating deal where they could stream on the platform for $3 per month for three months. This deal would save up to $5.99/month and $17.97 in total as the regular price of Starz is $8.99/month.
However, this deal is not currently active but you can get a trial for Starz with other streaming platforms like Hulu, Amazon Prime Video, and FuboTV. The $3 per month Starz deal was a special offer offered by the streaming platform that lasted for a limited time only.
How much does Starz cost After the Trial?
---
Well, Starz subscription cost is $8.99 per month and a total of $74.99/year saves up to $32 from the monthly cost. The subscription cost of Starz is considered to be way cheaper than other popular streaming platforms like HBO Max and Showtime costs $9.99 per month. Also, you don't have to worry about the ads disrupting your streaming.
How long is Starz's free trial?
---
Starz's free trial lasts for seven days, which means you will have the opportunity to experience the Starz streaming platform free for seven days.
In this Seven days Starz trial, you will have access to all of the original TV shows like The Girlfriend Experience, American Gods, and the most popular Outlander show. The platform contains a lot of popular movies to watch.
Also, you can either get the free trial from the official website of Starz or sign up for it with Hulu, Amazon Prime, Sling TV, and FuboTV.
With the Amazon prime Starz deal, you'll get a 30-day free trial of Prime Video with a 7-day free trial of Starz, and similarly, with FuboTV you will get a seven-day free trial of both streaming services to watch Starz.
How to sign up for Starz's free trial directly
---
Now, let's talk about how you can sign up for Starz's free trial directly from the Starz website or the Starz app. The process is quite simple and here's how you can do it:
So, remember to set a reminder for canceling the free trial before the monthly subscription begins.
That's it, you are all set to enjoy your free trial. You will be charged as soon as your free trial expires as the subscription will renew automatically.
How to Get Starz Free Trial With Hulu
---
As I have mentioned earlier, you can get a free trial of Starz via Hulu. This deal is only available for new Starz on Hulu subscribers, they will get a 7-day free trial of Starz with a 30-day free trial of Hulu.
You must know that Hulu offers more than 1700 TV shows and has 2500+ movies and live tv channels to watch from. However, you will have to choose a Hulu base plan to get the Starz free trial, here's how you can get it:
How to Get Starz Free Trial With FuboTV
---
Let us talk about how you can get Starz's free trial with FuboTV. FuboTV is one of the popular streaming service providers offering thousands of TV shows, live shows, movies, etc.
The platform offers a 7-day free trial for its service to all the new subscribers and also, gives an option for premium add-ons that includes Starz.
Therefore, you will get a 7-day Starz trial automatically when you sign up for a free trial of FuboTV on its official website.
The regular subscription cost for FuboTV is $65/month which is quite expensive and will be renewed once the free trial ends as streaming platforms have the auto-renewal function.
How to Get Starz Free Trial With Amazon Prime Video
---
This offer is one of the most popular and the most used amongst all of the Starz add-on deals. Amazon Prime Video offers a deal where users can get a 30-day free trial of Amazon Prime Video with a 7-day free trial of Starz.
For getting the Amazon Prime Video's Starz free trial, you have to be one of the Amazon Prime members and have an account.
Amazon Prime costs $12.99/month and $119/year that saves around $36 from the monthly payment and the regular price of Starz is $8.99/month.
When the free trial ends, the subscription amount will renew automatically so, don't forget to cancel the free trial if you don't want to stick around.
Visit the offer page of Amazon prime and then, add Starz with Amazon prime. Then, add your credentials and payment details and that's it, enjoy watching Starz via Amazon.
How to Get Free Trial of Starz on Sling TV
Sling TV is one of the renowned and popular Internet TV services in the US. This streaming service also offers a 7-day Starz free trial with free trial of its own. Users have the opportunity to add premium channels like Starz to the one-week free trial period while signing up for Sling TV free trial.
How to Get a Starz 30-Day Free Trial?
---
A lot of people talk about the Starz 30-day free trial and many are confused on how to get it as this deal is not available on Starz's official website nor is it provided by any other streaming platforms.
You can get this free trial of Starz when you purchase a new Roku device and register as a new Roku user.
You can have the opportunity to claim the free trial of this premium streaming platform, however, the regular subscription fee i.e., $8.99/month will renew automatically if not canceled before the trial ends.
How to Cancel Starz Free Trial?
---
Now, let's see how we can cancel the Starz subscription directly from its official website or application. However, there are more ways of canceling the Starz free trial depending on how you get it.
Do check out other streaming services free trials:  
So if you're looking for more free tv channels or streaming services, be sure to check out more Free trial guides today!