Wondering how to watch TNT on Roku? Here is the article with a complete guide on it.
This over-the-top (OTT) streaming service is a cornerstone in streaming all-time classic movies, TV shows, and even live sports events.
You can stream TNT on Roku of its content with a subscription to any of the popular cable TV service providers in America like Time Warner Cable, AT&T, Spectrum, etc.
You can also watch turner classic movies without cable, via several live TV providers like Sling TV, Hulu, Fubo TV, AT&T TV, and many more.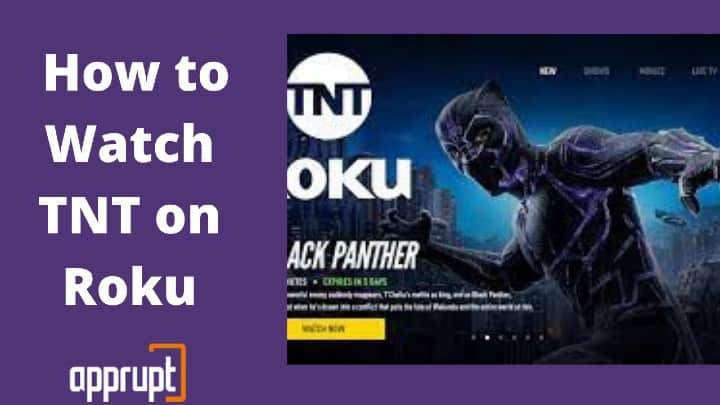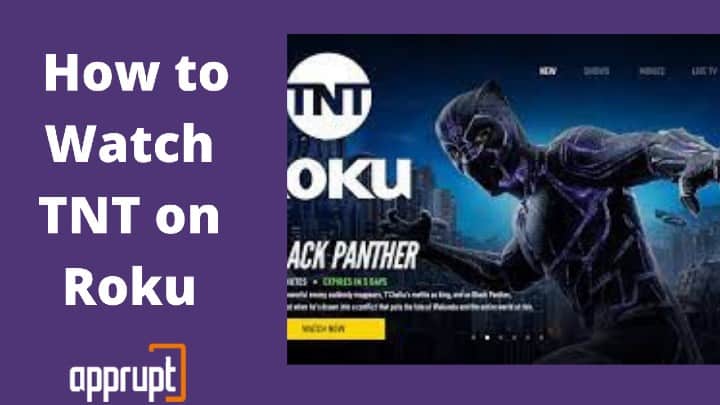 Procedure to Install TNT on Roku
---
You can install TNT app on Roku from the Roku Channel Store in a breeze.
Step 1: Start your Roku device and on the remote, press the Home button. This would display the Roku Home screen.
Step 2: On the left sidebar, go to the "Streaming Channels" option and press the remote control's "Ok" button to launch the Roku Channel Store.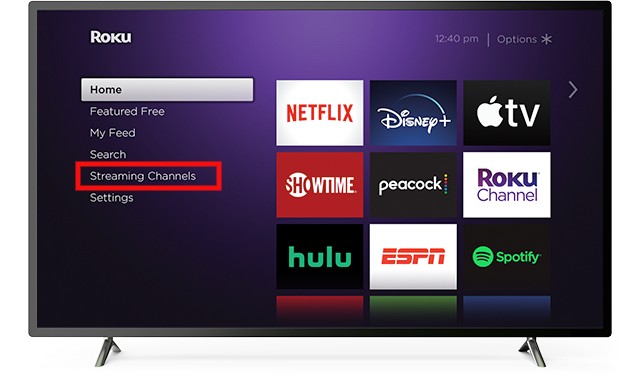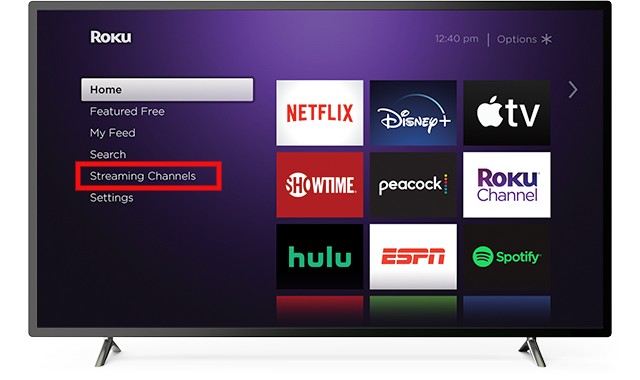 Step 3: Navigate to "Search Channels" by scrolling down the list of options. Enter "TNT" or "Watch TNT" in the search box.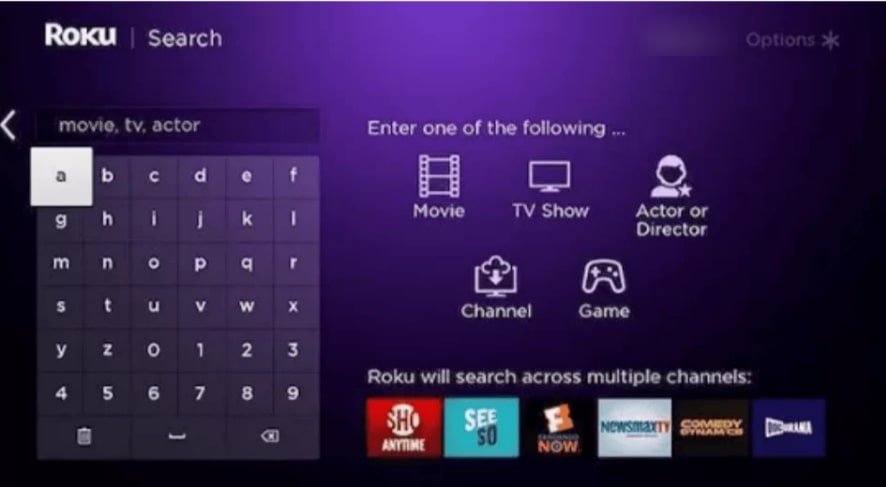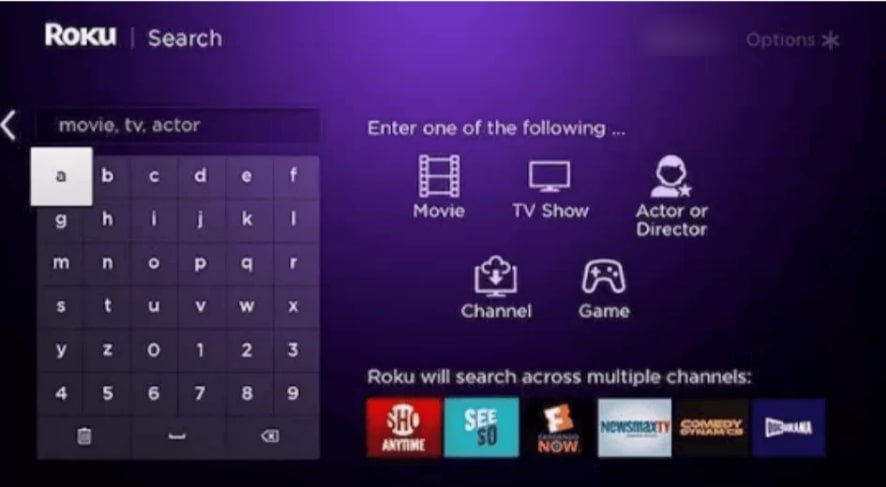 Step 4: Choose the TNT on Roku app from the list of search results. Select the "Add Channel" option to begin downloading the channel onto your Roku.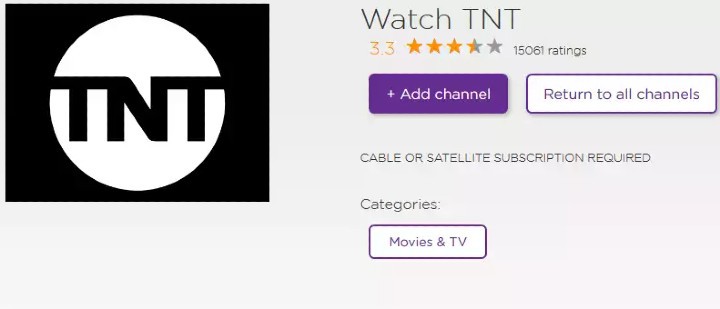 Step 5: Once the channel is installed, click on "Go to Channel" to open the tnt on Roku app. Now you can sign in using your cable TV or live TV provider subscription details and stream loads of TNT content to your heart's content.
How to Activate TNT on Roku
---
Users need to activate the TNT channel on their app as a final step before they can start watching the shows on this channel.
Step 1: Launch the TNT on Roku. As you sign in to your tv provide account, an activation code would be displayed on the screen. Make a note of it.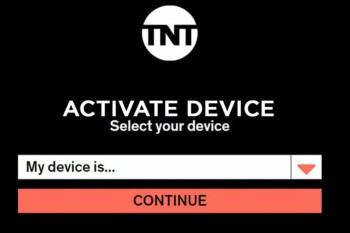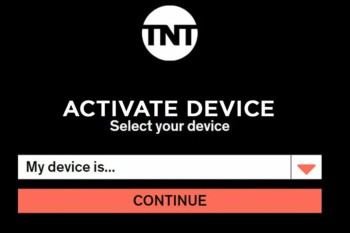 Step 2: Now, take up a Laptop, tablet, smartphone, or PC and visit https://www.tntdrama.com/activate/roku on a web browser.
Step 3: On the empty box below appearing on the page, type in the activation code you noted down earlier and click on "Submit".
Step 4: As you sign in, the TNT channel on your Roku device would load all the content available on the platform.
Alternate Way to Stream TNT on Roku
---
An alternate method to watch TNT on Roku is by using the screen mirroring feature on your smartphone.
You can screen mirror content from the "Watch TNT" app from your phone to your Roku, provided you have the app downloaded from the Google Play Store (Android) or the App Store (iOS).
Step 1: Go to the "Settings" menu on your Roku device and click on the "System" option from the list.
Step 2: Click on the "Screen Mirroring" option on the next menu, choose "Screen mirroring mode" under it, and enable "Always allow".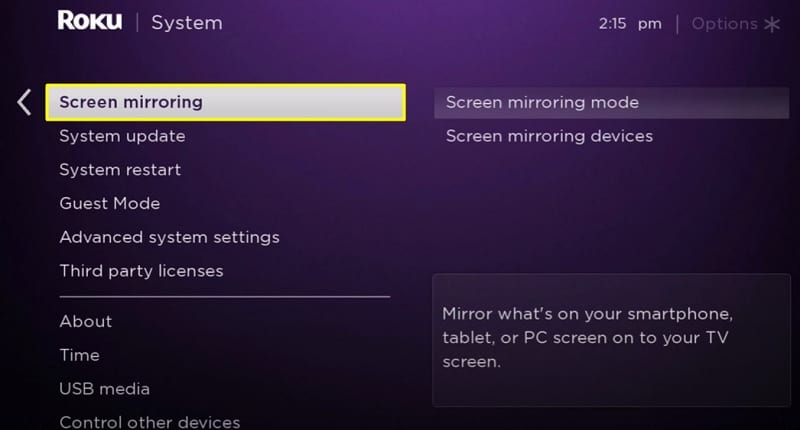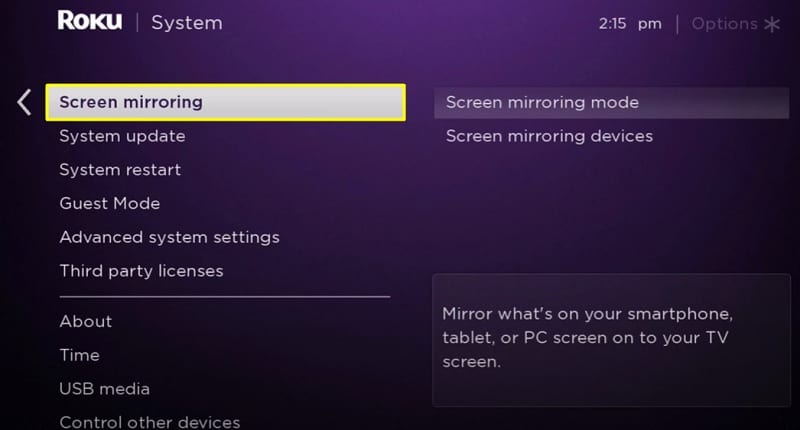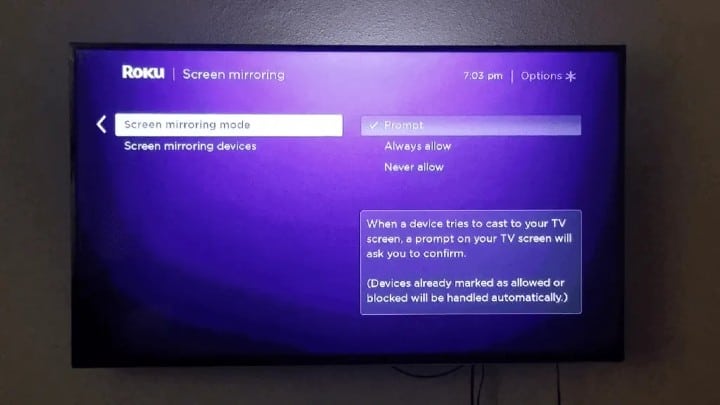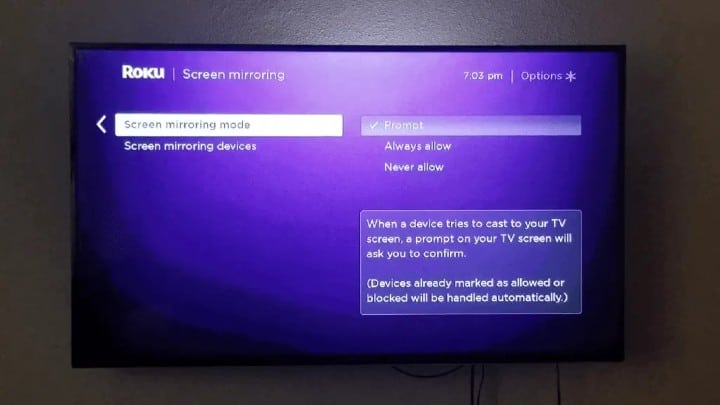 Step 3: Now, link your tablet or smartphone to the same Wireless network to which your Roku device is connected. Enable the "cast" option.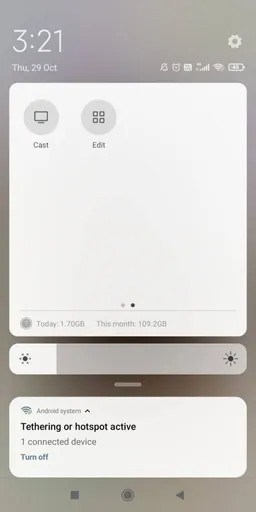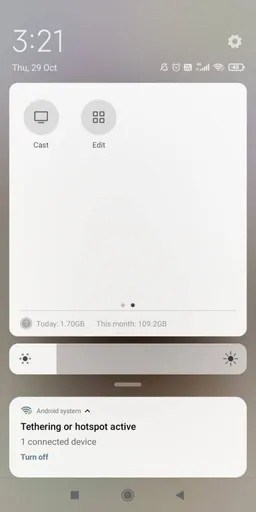 Step 4: As your gadget will start searching for casting devices nearby, a list of available devices would appear. Select your Roku device from the list.
Step 5: Finally, launch the "Watch TNT" app on your phone and choose the show of your choice to play. It would start playing on the Roku TV screen.
Related: Install and Activate Tubi TV on Roku
Frequently Asked Questions
---
Is TNT on Roku free?
You can download the official TNT app on Roku device for free. But, to stream all the content offered by the platform, you would need a subscription to either a cable or satellite TV or a live TV provider service.
How much is a TNT channel subscription?
You can watch TNT channel with a live TV subscription to either of the many services available on the market currently. You can watch it as part of Sling TV's base "Orange" or "Blue" packages at $30 per month. This is the most affordable option.
You can stream it with a subscription to Hulu Live TV's plan which costs $64.99 per month, Youtube TV's $64.99 per month package, AT&T TV's $69.99 per month plan, or with other available streaming services. All of these come with a limited free trial period.