Thinking about watching your preferred TV show in a marathon? You reach for your remote to find the new video-on-demand app you've grown fond of. Your FireStick suddenly stops functioning, and you are unable to get it to respond. It's an annoying situation, isn't it?
The FireStick is a fairly dependable gadget in general. It is a tiny, dependable device with no moving parts. It is not unbeatable, though – that is true of any technology.
The FireStick doesn't have many problems, but occasionally it can cease operating abruptly after being used for a while, or even worse, right out of the box.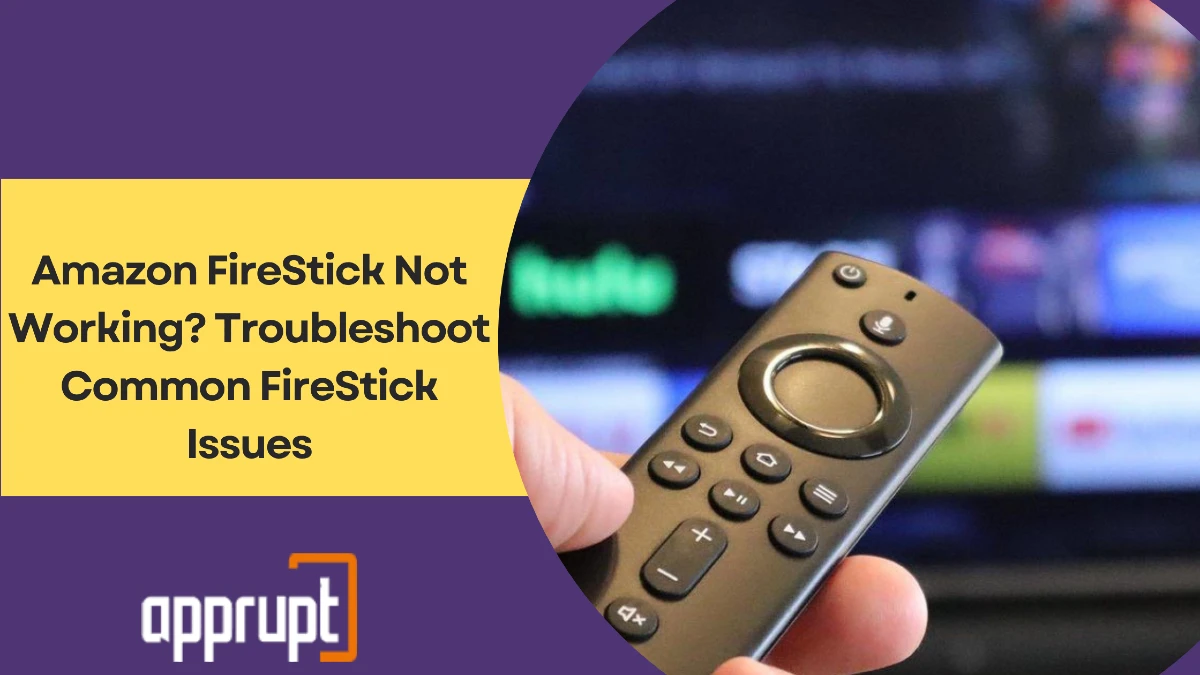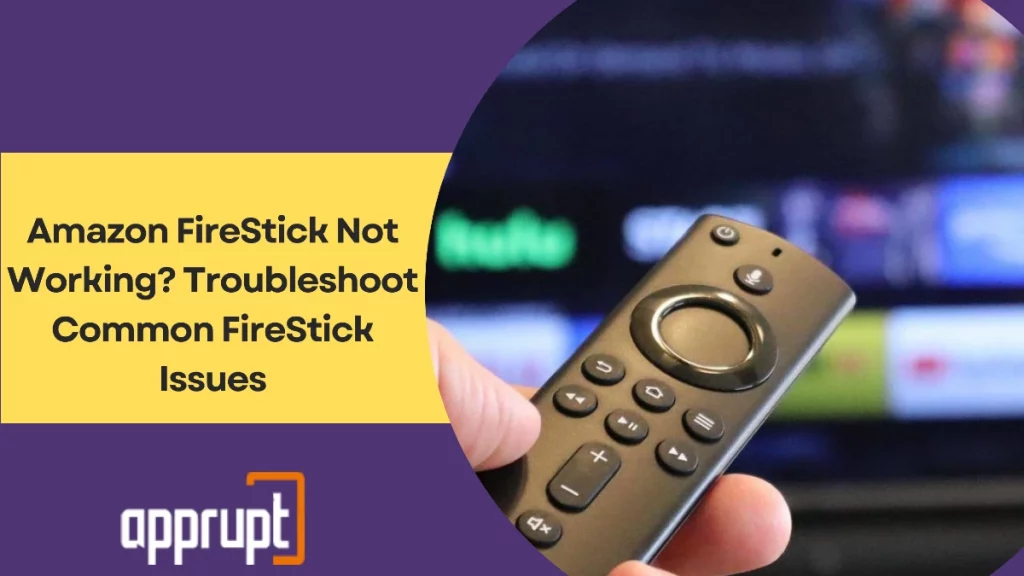 FireStick problems – whether they involve your remote, a compatibility problem, or a hidden issue with the hardware itself can be quite frustrating. The good news is that most problems can be resolved quickly.
How to Fix a FireStick Not Working
No matter how complicated the problem seems to be, restarting your FireStick, updating the firmware, or factory resetting your FireStick might fix it. Let's find out the essential ways to fix the issues:
1. Restart Your FireStick
Your FireStick may just need to be rebooted in many situations. It simply takes a few seconds to complete and is the quickest way to fix a problem with FireStick devices. Restarting your FireStick is equivalent to reloading the operating system and letting it start over from scratch.
2. Update your FireStick Software
It's crucial that you keep your FireStick software up to date if you want your device to operate at its peak performance. You may be sure that you get the solutions for bugs, crashes, and other performance issues by applying the most recent updates offered by Amazon.
Additionally, new and enhanced software features are added for a better FireStick experience.
Check to see if there are any new updates available for your FireStick software before you update it. In the FireStick settings, you can manually check for updates. Continue to the following step if the problem doesn't go away.
Restore the factory settings on your FireStick
Resetting your FireStick is another widely used fix for numerous issues that make it stop operating. Note that all the data and customized settings on your FireStick are permanently deleted when reset to factory settings. You can also use the VPNs for Firestick to get a better stream.
Block Content in Your Country
FireStick can restrict or block access to content and services based on your location by using geoblocking. They will track your IP address and look up your login location. Then, they will either grant or refuse access to particular sites.
Still, some content GEO restrictions are observed. A free VPN for streaming is always preferable as it will change the IP address for the address of another country and unblock restricted content.
Blank Screen
When your FireStick's display abruptly goes dark, a blank screen results. There are numerous causes for this issue. But how to fix the screen issues?
One explanation is that a loose cable prevents your TV from receiving an input signal from the FireStick. Faulty input signals can also be the result of incompatible or broken cables.
It goes without saying that restarting your FireStick is the first thing you should do to fix a blank screen. Check the input source on your TV if this doesn't work.
The HDMI port that your FireStick is connected to must be selected as the active input source. Choose the appropriate input source if, for instance, your FireStick is connected to the HDMI 1 port.
App Crashes
Occasionally, using an app you've loaded on your FireStick will cause it to crash or shut down. Usually, this issue resolves itself. However, you should take action if you discover that one or more applications crash frequently.
Clearing the problematic app's cache and/or data is a method for fixing app crashes. By heading to FireStick Settings > Applications > Manage Installed Applications, you can quickly erase the cache. The troubled app should be selected, and then the cache should be cleared.
Internet Connection Issues
This issue might be simple to fix. Make sure there is an active internet connection first. Select Network under Settings on your home screen.
While connected to your internet network, click the play/pause button on your remote to display the connection status and verify that a connection is operational.
Next, the following step is to shut down and restart your Wi-Fi. This is a straightforward technique that should provide a solution. You can accomplish this by choosing your network under Settings > Network.
Next, select the option to forget the network by pressing the options button on your remote. To create a new connection after forgetting the network, choose it from the list of accessible networks. Enter your Wi-Fi password when prompted.
Conclusion
The FireStick's troubleshooting procedure is straightforward but occasionally requires little adjustments. Determine the root of the issue first, such as a non-responding FireStick or a No Signal Error.
We explained practically all of the FireStick fixes in the hopes that they will simplify your life. Top VPNs on the market have the most advanced security features, have almost no influence on connection speeds, and allow you to access all major streaming services globally.