Vevo on Roku brings high-definition music videos to your big screen. Whichever music genre you enjoy, this streaming platform has it all. With over 450 thousand music videos from the best musical artists of every genre, language, and decade, this channel would keep you grooving for hours.
With its wide range of premium features, getting Vevo on your Roku is a must for every music lover. In this article, we rundown on how to add and activate Vevo on Roku TV or Device.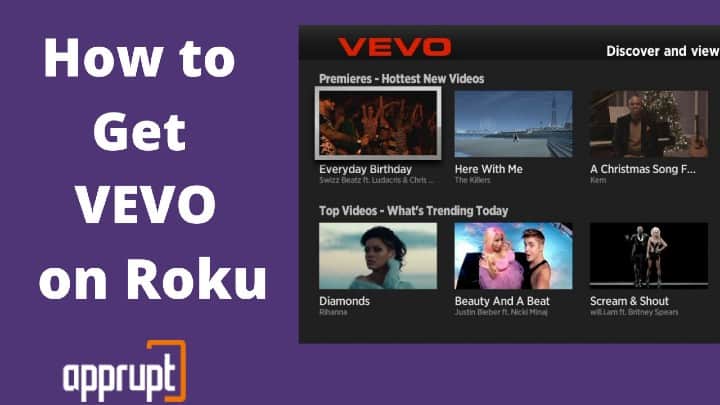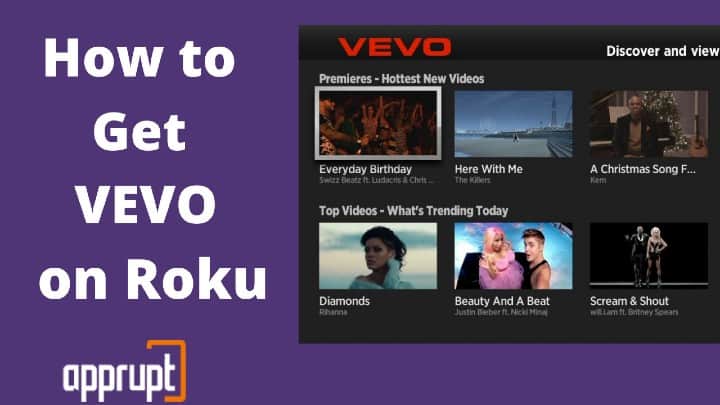 What does Vevo offer Roku users?
---
Vevo has the biggest library of music videos with a song for your every mood.
Fresh music videos are added every day, with the latest hits featuring on the channel's home page.
Videos are categorized over 100 channels for users to find songs as per their preferences.
You can like and skip music videos, save your best-loved ones to the "Your Likes" channel and keep track of your watch history.
You can browse the channel to explore the most popular Vevo music videos, live concert videos, VEVO originals, and recommendations.
You can choose any genre, style, or decade to curate the music video playlist of your dreams with the custom mixer feature.
Vevo Premium info
---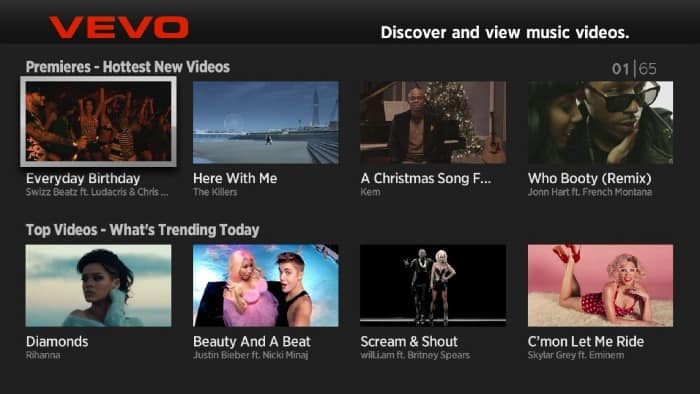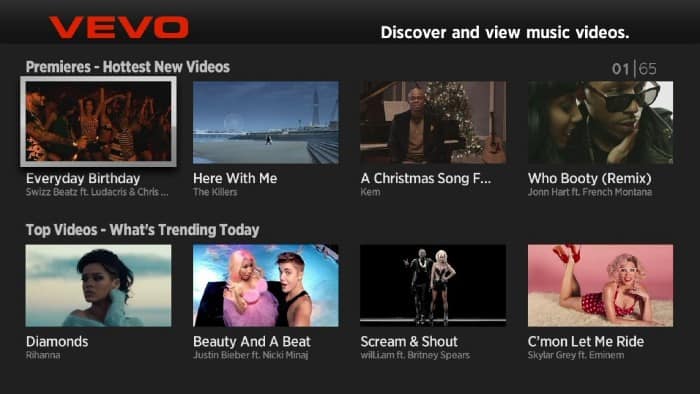 Vevo is not free on Roku. You need a Premium subscription to watch music videos. It is available for $20 per year. With Vivo premium, you would get to enjoy a list of exclusive privileges.
Stream music videos of your choice non-stop without any ads.
Skip an unlimited number of videos.
Get to enjoy daily premiers of videos from the top channels.
Get access to live online concerts and performances of your favorite artists.
Do you like to listen to music? You can also Play Apple Music on Roku.
How to Add Vevo on Roku?
You can download the Vevo app from the Roku Channel Store. Here is how you can add it in a few easy steps:
---
Step 1: Turn on your Roku TV or device and the remote, push the Home button to open the home page.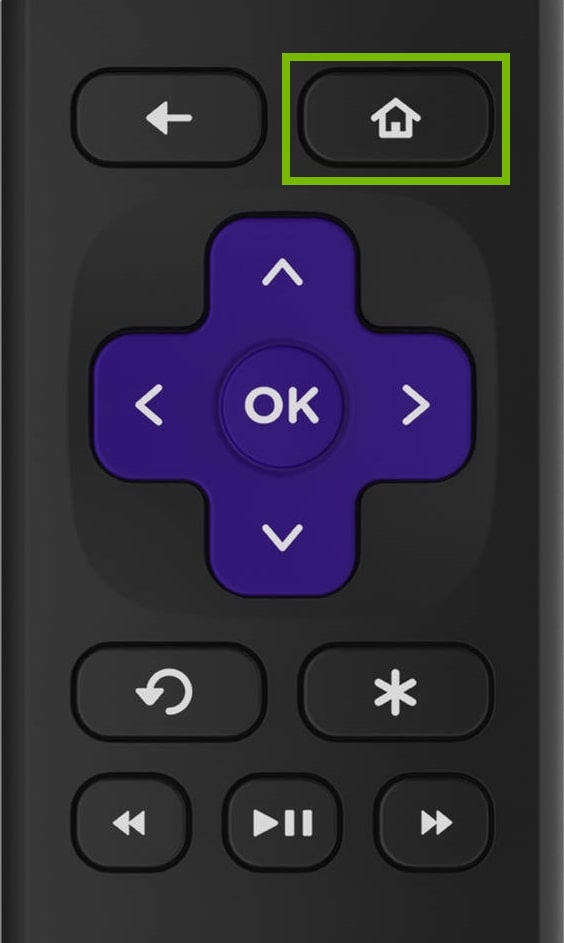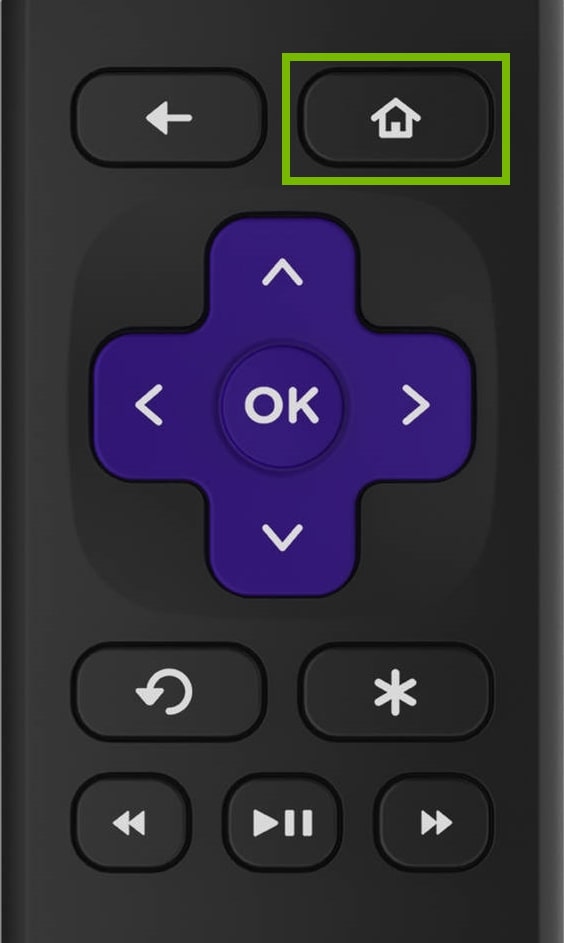 Step 2: Navigate to "Streaming Channels" and select it to launch the Roku Channel Store.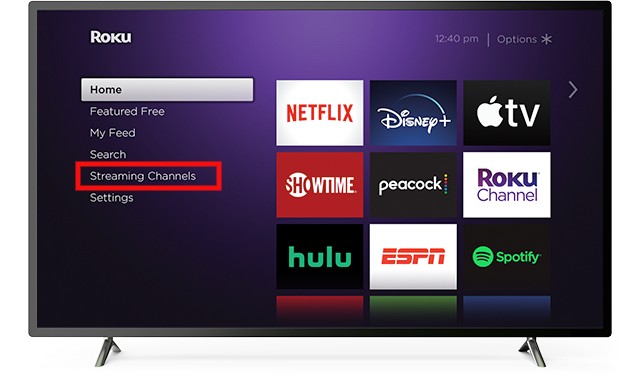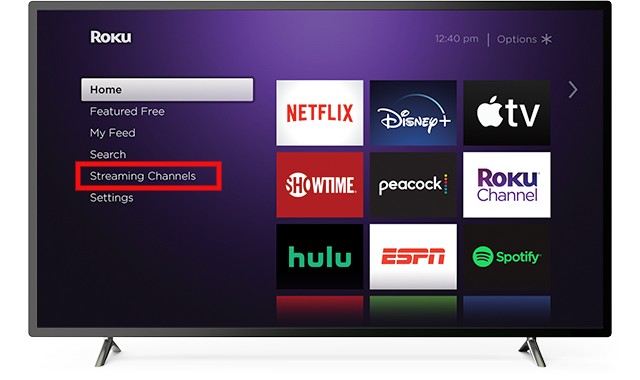 Step 3: From the menu that appears, scroll down to click on "Search Channels".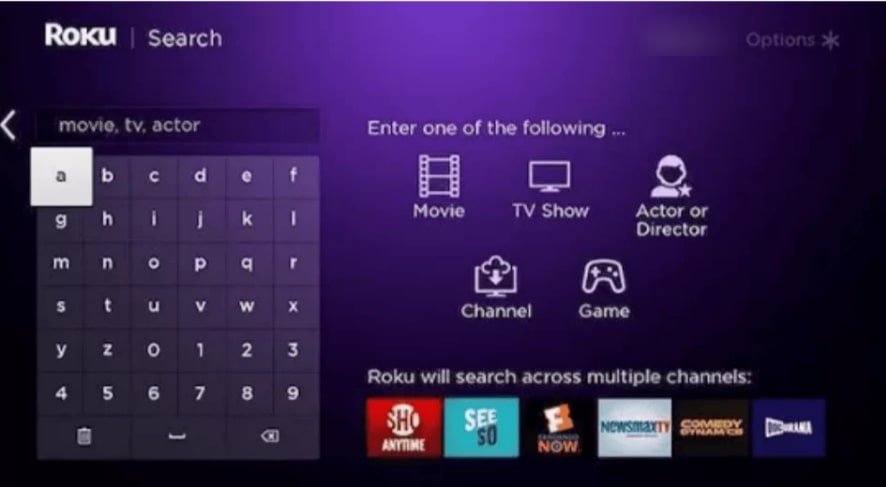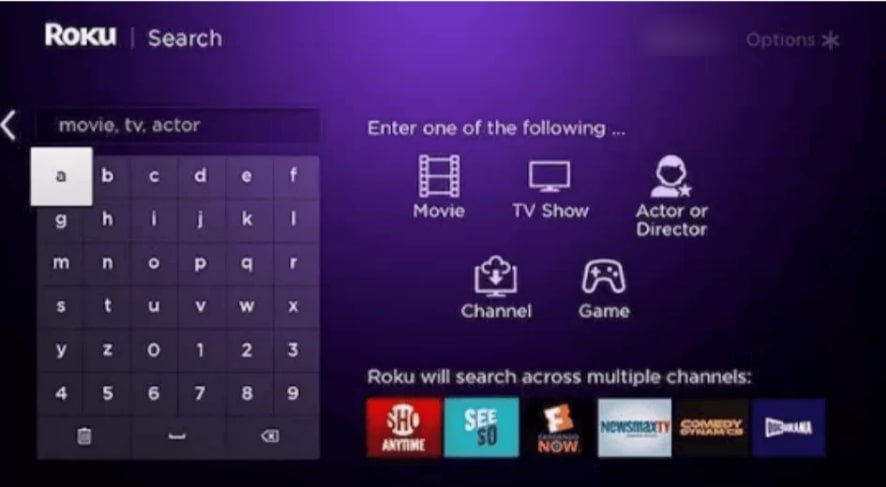 Step 4: Enter "Vevo" in the search box, and the search results list would appear on the screen. Navigate to the app to highlight it.
Step 5: Now, select the "Add Channel" option, and the app will start downloading on your Roku.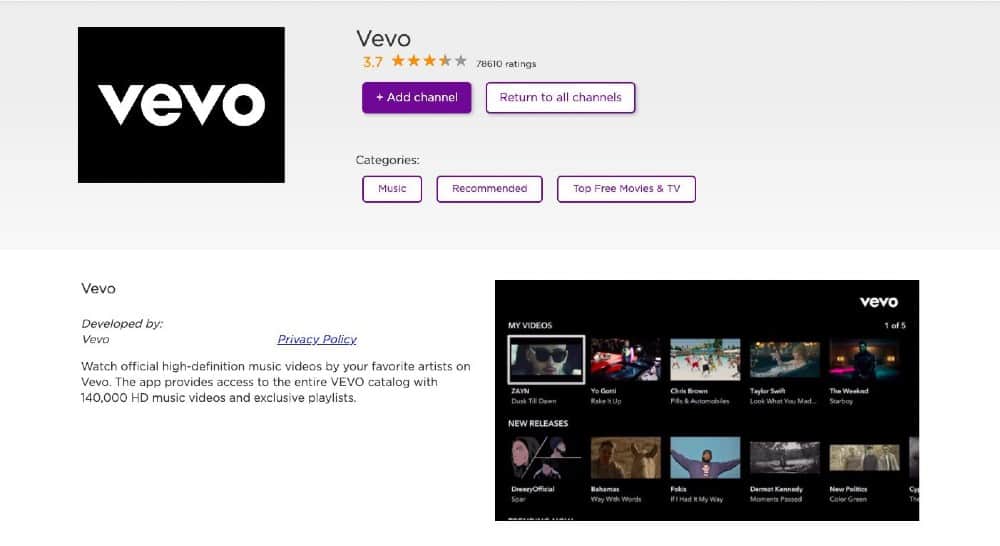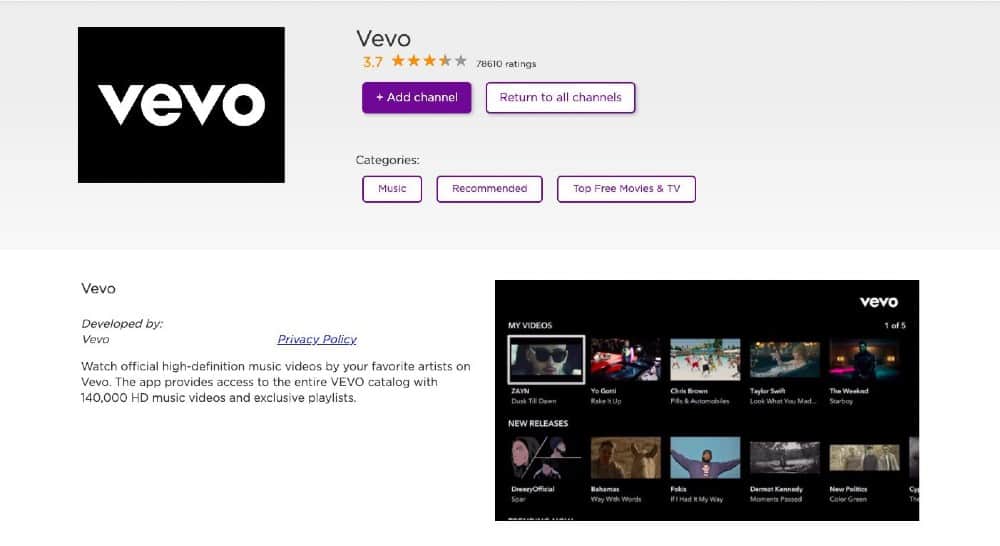 Step 6: Click on "Ok" after the installation process is complete.
How to Activate Vevo on Roku?
You need to activate the Vevo channel before you can sit back and enjoy top-notch entertainment. Once you install the app on your Roku, you can activate it by following the simple steps below.
---
Step 1: To launch the Vevo app on your Roku device, select the "Go to channel" option.
Step 2: The launched page would display an Activation code. Note it down.
Step 3: Now, pick up a smartphone or PC and visit https://www.vevo.com/activate using any internet browser.
Step 4: Type in the Activation Code and tap on "Next". This will pop up a prompt. Log into your Vevo account using your credentials.
Related: Watch Starz on Roku