Do you want all your favorite anime, sci-fi content, E-sports, and much more in one place to stream? Presenting VRV on Roku This streaming platform is every anime and a sci-fi fan's dream come true!
This is an ad-based streaming service that delivers content from various top channels. This article will provide everything you need to know to enjoy this excellent service.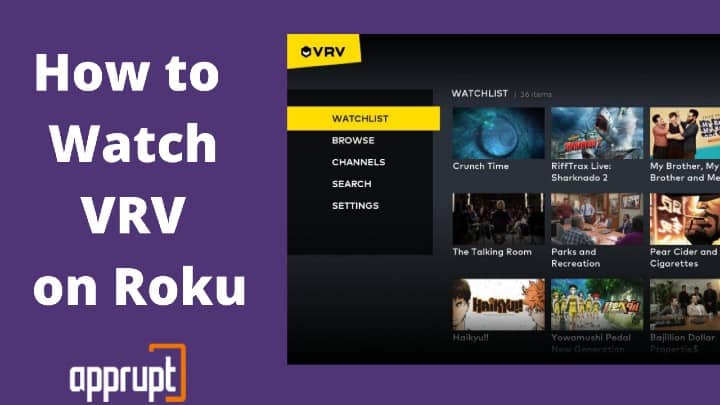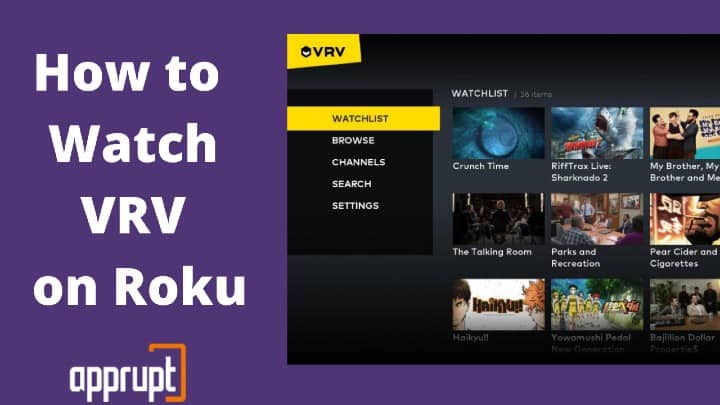 What does VRV offer on Roku?
---
VRV on Roku streams content from a range of different streaming services sorted into several channels. Each one of these channels consists of thousands of shows and movies further categorized into genres. The top channels under VRV are:
Crunchyroll: This platform is famous for delivering all the top-notch and latest anime content. Learn How to add Crunchyroll on Roku
Shudder: This is every horror geek's favorite channel. It offers horror movies from countries across the globe and from different time periods.
Funimation: You can watch all the top trending and newest Japanese animes on this channel.
Tested: Tech geeks love this channel as it streams informative content based on the latest technology and modem science.
Rooster Teeth: The content available on this platform mainly focuses on animation and games.
Ginx: This channel offers the best of E-sports and more shows as such.
Rifftrax: This channel is the best for watching the best of movies.
Geek and Sundry: This channel delivers quality games and E-sports content.
This platform also lets its users stream over 20,000 hours of content for free of cost. But, to stream content of Crunchyroll, you have to connect your subscribed account.
How much is VRV on Roku?
---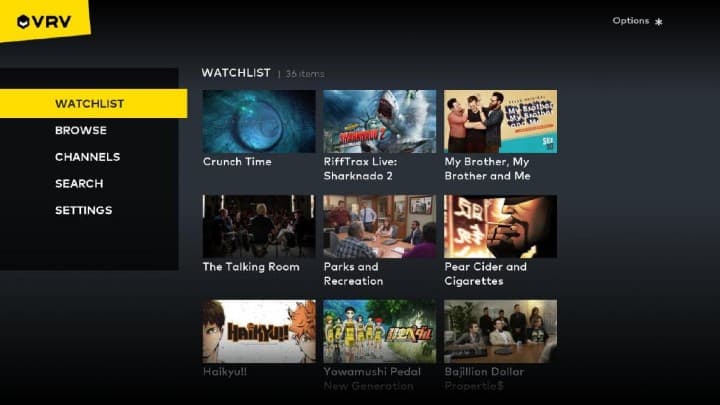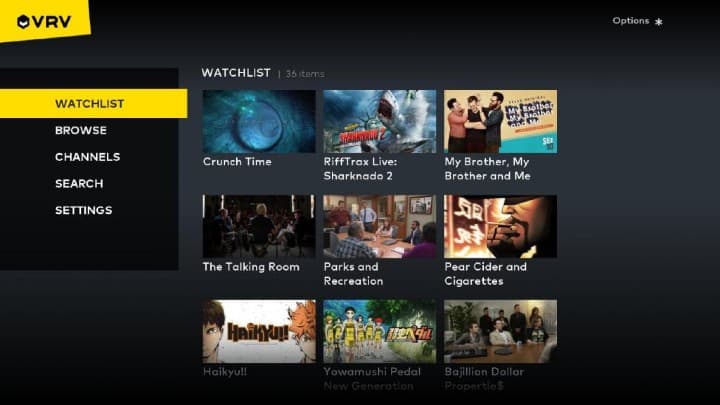 VRV on Roku offers a free subscription plan, but it comes with ads. To watch without commercials, you must get a subscription to this streaming service.
You can choose to subscribe to any channel of your choice, which ranges from $2.49 to $4.99 per month. You can also get a value subscription for $9.99 per month.
How to Add VRV on Roku?
---
You can add VRV on Roku to start streaming all content you want in a very straightforward process.
Step 1: Switch your Roku device on by plugging it into the power socket. Open the Home page using the home button on the remote.
Step 2: On the left panel with a list of options, choose "Streaming channels" to launch the Roku Channel Store.
Step 3: Navigate to the "Search Channels" option by scrolling down. Enter "VRV" in the search space and search for the app. 
Step 4: Choose the app from the resulting channels and then tap on the "Add Channel" button on the screen. This would start installing the app to your Roku device.


Step 5: After a few minutes, when it is done installing, click on "Ok" on the confirmation prompt.
Finally, launch the channel from the list of installed channels on your Roku and enjoy all the hand-picked content.
Wrapping Up
If you are a big fan of anime, e-sports, horror movies, and other such entertainment genres, then getting this channel on your big screen is a must! The platform has excellent features like subtitles, and some of the most demanded content is even dubbed in English. It even offers exclusive content in selected channels like Cartoon Hanover, MONDO, and VRV Select. Subscribing to VRV on Roku is like subscribing to fun times!