Roku streaming devices are widely used for streaming media content like movies, live TV channels, TV shows, sports, news, and much more.
These devices are always connected to the internet since they need to stream content and keep up with the latest update. To ensure the best performance and content, your Roku device will check for new software updates during initial setup.
Hence, Roku devices update automatically after every 24 – 36 hours.
Also if the Roku device finds there is a new software update, it will automatically download and install it.
You can instantly access the new features and switch to the latest Roku version by updating your Roku device.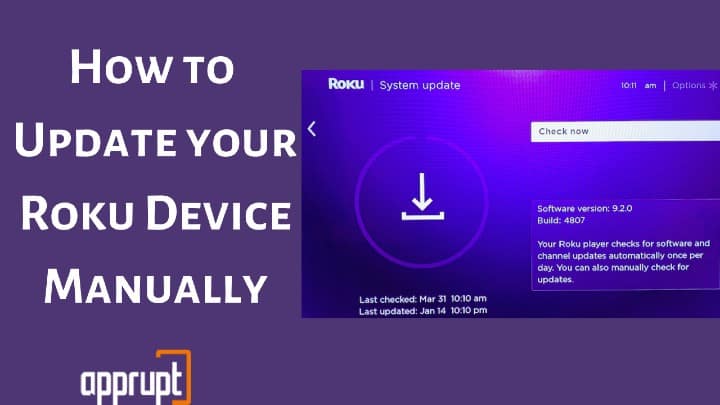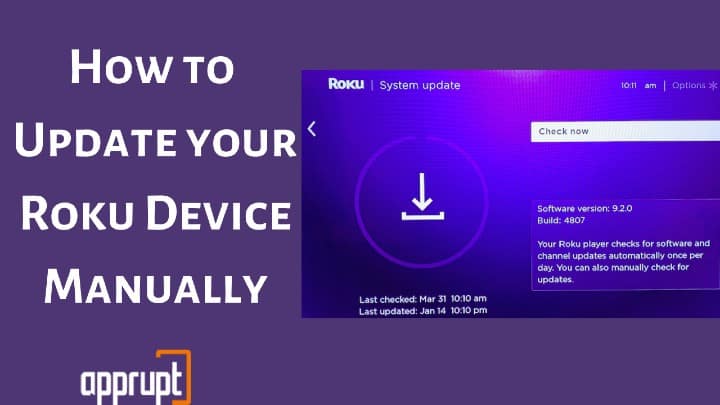 However, sometimes Roku fails to update automatically, you need to check manually. Especially when you have installed a private Roku channel, or it gets disconnected from the internet for a while. In such cases, you need to update your Roku device manually.
How to Update your Roku Device Manually
---
You can easily update your Roku manually as long as you are connected to the internet. The process to update your Roku tv is as follows:
Step 1: Press Home button on your Roku remote. From the Roku home page, Select Settings option in the left menu.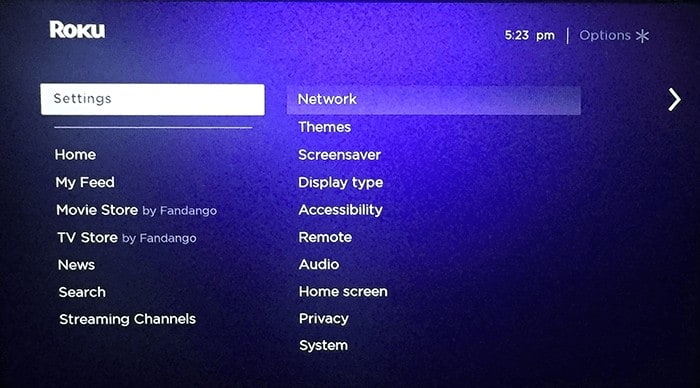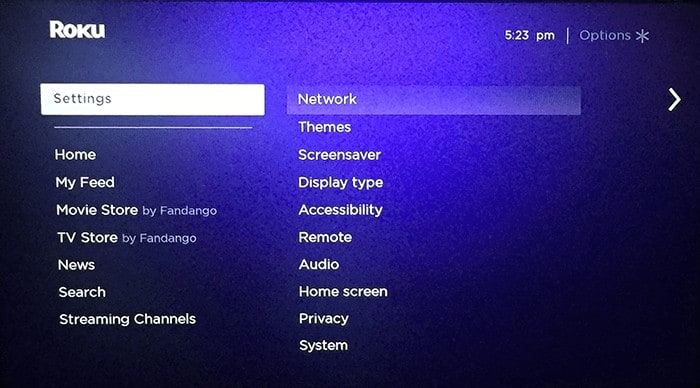 Step 2: Select System from the menu using the Roku remote control.
Step 3: Select System Update.
Note: The System update screen will display the current software and build version. you can also see when you last checked the software update or it was last updated.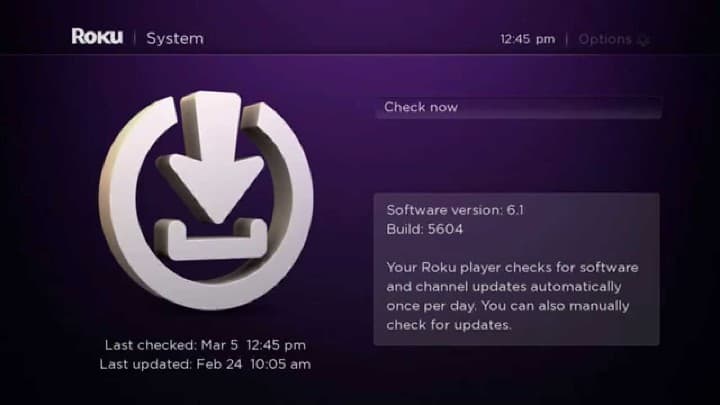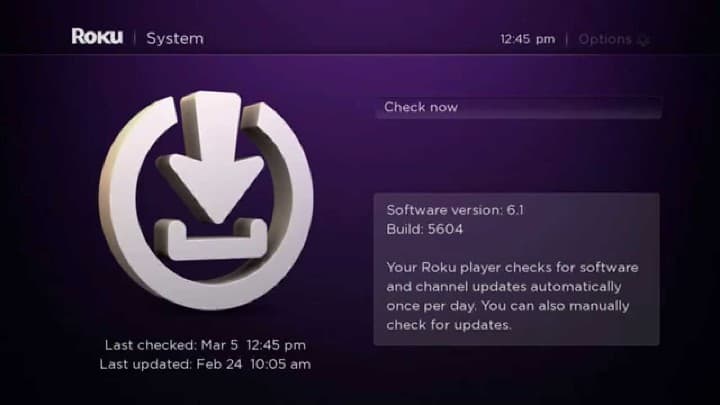 Step 4: Select Check Now. This will manually search for Roku firmware updates.
Step 5: If an update is available, a message stating "Update available" will appear. Otherwise, you will see a message saying, "All Software is up-to-date."
That means you are using the latest Roku software, so you can return to the home page and start streaming on your Roku.
Step 6: Click Update Now to download the software updates.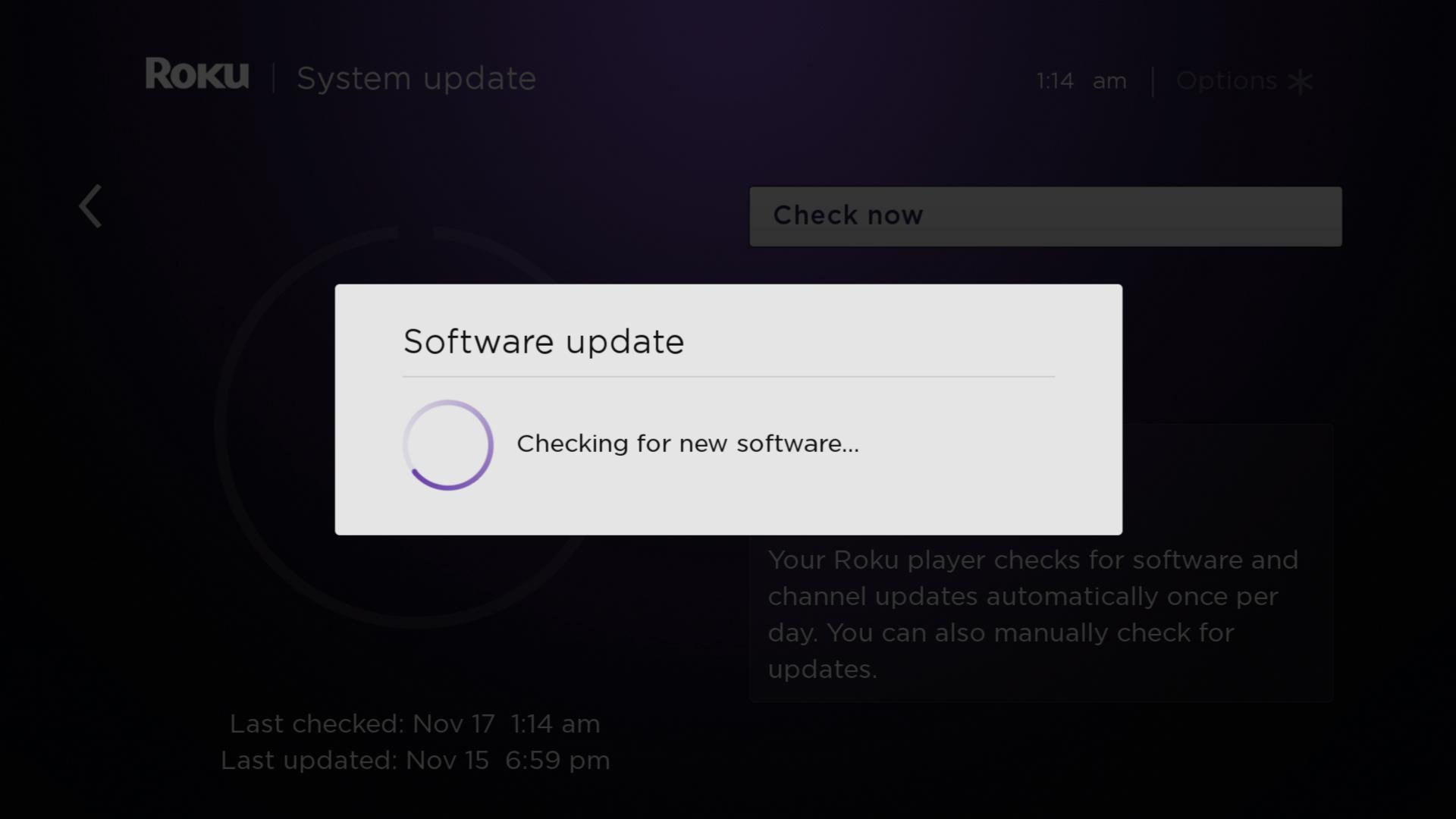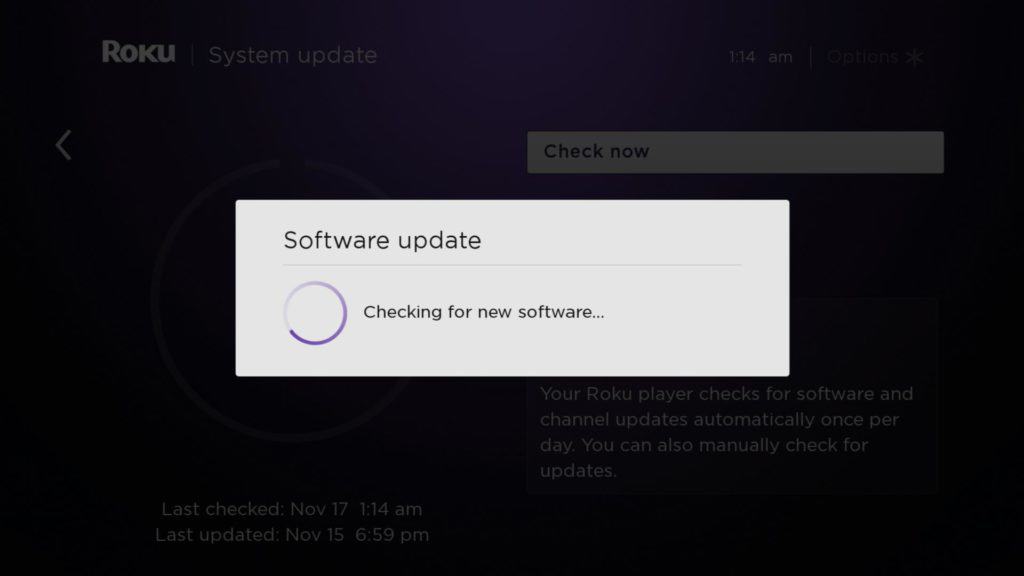 Step 7: Wait till the Roku device automatically downloads the latest firmware. This process can take a bit longer, depending on your internet connection speed.
Step 8: After the installation process completes, your Roku player will automatically restart.
Step 9: After restarting, you can use the latest firmware. If you still face any issues, check out our step-by-step guide on how to factory reset your Roku device.
Why Should you Check for an Update Manually?
---
Roku devices automatically update to the latest version. So, why should you manually check for updates? Well, there are times when your Roku may not automatically update to the latest firmware.
This could be due to the following reasons:
You may not have used your Roku for a while. So, it was not connected to the internet for a long time.
You might have added a Roku channel from channelstore.roku.com recently.
You might have downloaded a private/ non-certified channel recently on your Roku streaming device.
If you have done any of these activities, you should manually check for Roku updates. Once you update Roku device, you can access the latest Roku features and smoothly stream all programs on your Roku.
So, it is necessary to manually or automatically update Roku tv.
FAQ's
---
Can you update an old Roku?
You can update all old and new Roku models using the methods mentioned in this article. However, if you are using a really old Roku model like Roku 1, you might not be able to use the latest features or channels even after updating it. That is mainly because old Roku models are not compatible with the latest channels. So, if you are facing issues in streaming using an old Roku model, you might want to replace it rather than updating.
Why is my Roku tv not updating?
Though Roku updates automatically after every 24 to 36 hours, all days are not the same! If your internet connection is down or you have recently added a private channel to your Roku, it won't update automatically.
In that case, you need to manually update the software, as mentioned in this article.
Nevertheless, if you are still facing issues, head to the Roku website to find out news about Roku outages or server failures. You can also restart your device and try updating again. If nothing works, get in touch with Roku customer support for help.
Related posts from Roku Guides: