Openfit is a fitness channel that is compatible with various devices, including Roku that offers a variety of live workout sessions and wellness programs. To use Openfit on Roku, you need to first add and activate the channel, which we will explain in detail.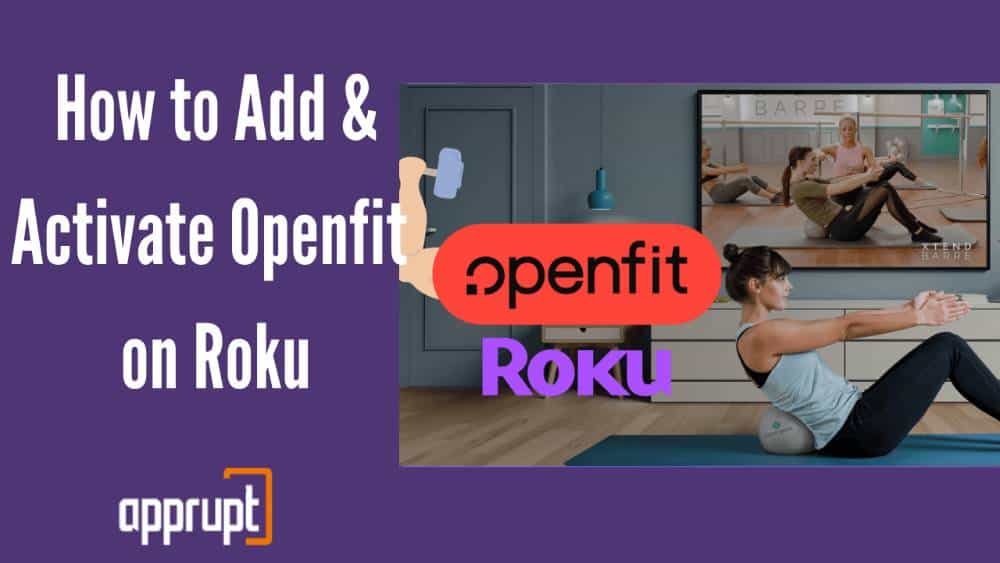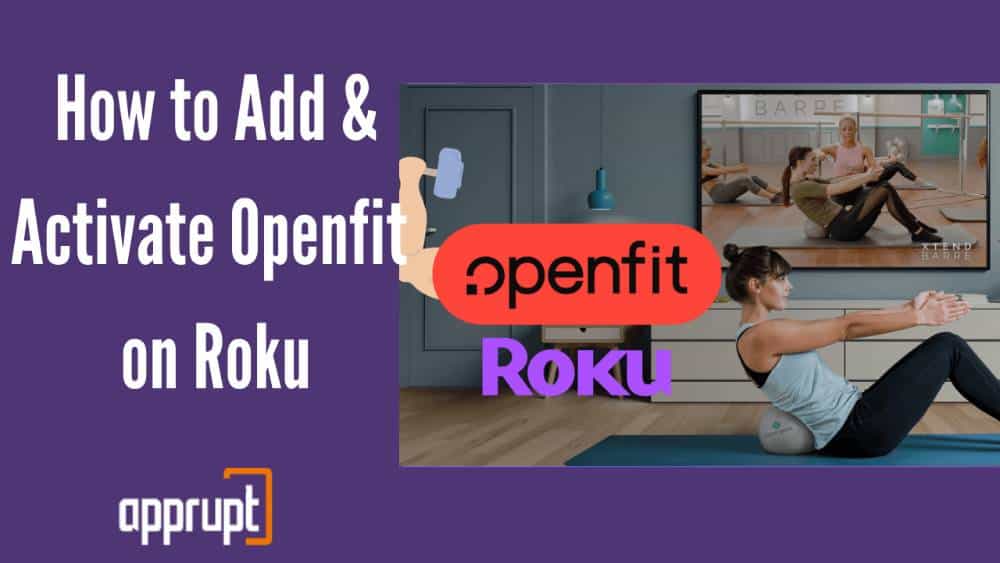 Does Roku have Openfit?
---
The official Openfit fitness app is available on Roku, and users can use it to watch workout videos on their television screens. It offers a variety of workout videos from top fitness trainers.
How much does Openfit cost? Is the Openfit app free?
---
Openfit offers three subscription packages in three months, six months, and annual plans. The Openfit monthly subscription costs around $8.
You may also sign up for the annual plan, which costs around $96 per year and includes a 14-day free trial. You have the option to cancel your membership at any time. The Openfit application can be downloaded for free, but you need to subscribe to access the content.
What's on Openfit?
---
Openfit offers a variety of on-demand sessions with renowned fitness experts from across the world, as well as some of the most popular fitness programs with or without equipment, such as XB Pilates, 600 seconds, Yoga 52, Xtend Barre, and others.
How to Add Openfit on Roku?
---
Openfit application is available to download from the Roku channel store and then, you can add it to your Roku device. Follow these steps:
1. Turn the Roku device ON and press the Home button on the Roku Remote
2. Go to main menu and choose Streaming Channels and then, click on the Search button, which is on the right side of menu
3. Type and search Openfit and select the app from the suggestions
4. Click on Add Channel button and click on 'OK' after the app is installed
5. Open the App and activate it to watch the content.
How to Activate Openfit on Roku?
---
Once you've added the Openfit channel, activate the app by following the instructions below:
1. Launch the Openfit app on the Roku device
2. You'll see an activation code on your screen, note it down and go to https://billing.openfit.com/login from your mobile or tablet.

3. Login with the openfit account details, or you can also log in using your Facebook, Apple, Amazon, or Google account.
4. Enter the Activation Code and click on activate option
5. Now, the Openfit channel is activated, and the homepage will be visible on the TV screen
FAQs
---
Can you watch Openfit on TV?
Openfit can be viewed on smart TVs because it works with various media devices, including Roku, Chromecast, Amazon Firestick, and others.
Related Fitness apps:
Conclusion
This article gives you detailed information about how you can add and activate the Openfit application on your Roku device and keep up with your workout plan. I hope you liked reading it.