Roku devices are the most popular pick for streaming online media content. They let you view unlimited high-quality videos from all over the world. No wonder people still prefer watching content on Roku instead of the newer digital platforms.
Despite the cutting-edge features they offer, Roku streaming players have limited browsing features which is one of the downsides of Roku. However, you can still add web browsers to your Roku device to browse the internet.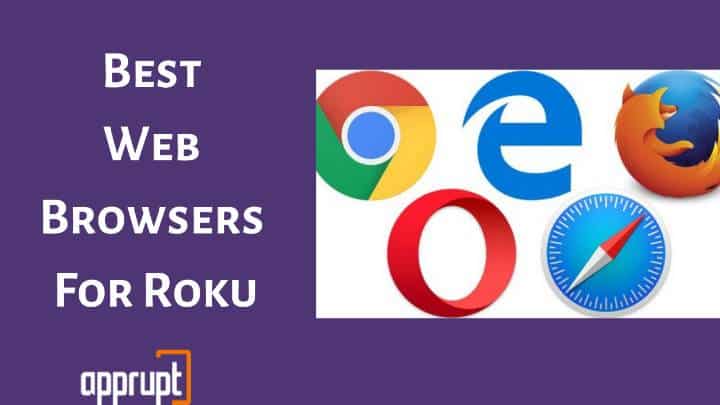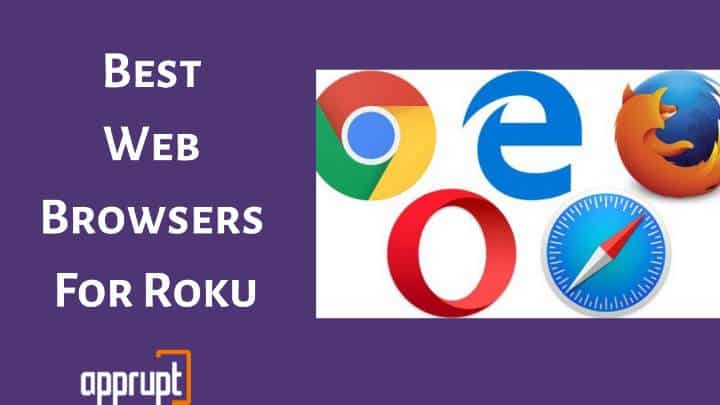 Only a few browsers are compatible with Roku TVs. So, we've done the research and compiled the list of the best web browsers for your Roku device.
Find them below!
Does Roku Have a Web Browser?
---
As mentioned above, Roku doesn't come with a web browser. Though Roku streaming sticks and players have been around in the market for years, no web browser has been built specifically for Roku. And Roku hasn't developed its browser yet.
So, users need to rely on third-party web browsers available for download in the Roku Channel Store. These browsers can be used to surf for music, movies, or read web pages.
The following best Roku web browsers can fulfill all your browsing needs regardless of your purpose.
Best Web Browsers for Roku
---
Some web browsers are available officially on Roku, while others aren't. You can download the officially available browsers from the Roku channel store and use them as you would use any Roku channel.
That said, here goes our list of the best browsers for Roku streaming devices.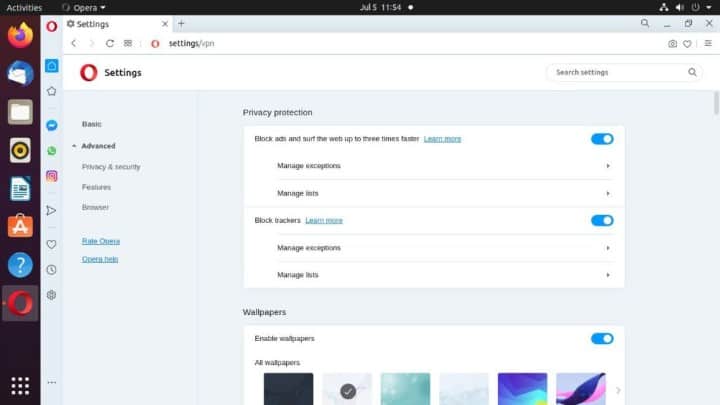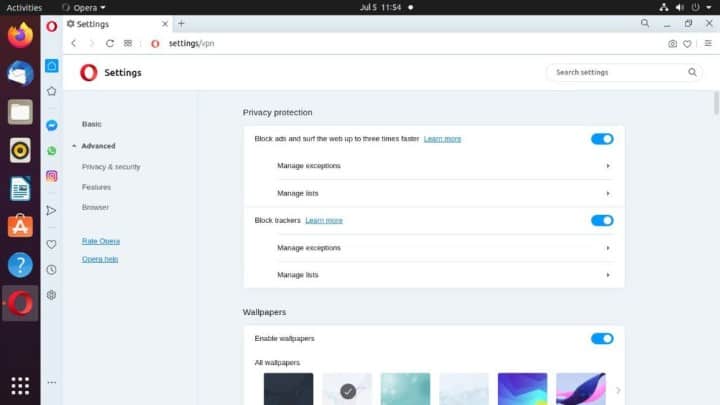 The Opera web browser is one of the best lightweight Roku browsers. It offers a clean, intuitive interface that allows easy navigation. The browser is compatible with most devices, including Roku. Opera has a fast engine ensuring a quick response.
What makes this browser even better is its integration with VPN. VPN lets you browse safely and anonymously across the internet and allows streaming of geo-restricted content on Roku TV.
PROS
Theme customization and personalization options are available.
Available for free.
Integrated chat platforms are available.
CONS
The initial setup process is hectic.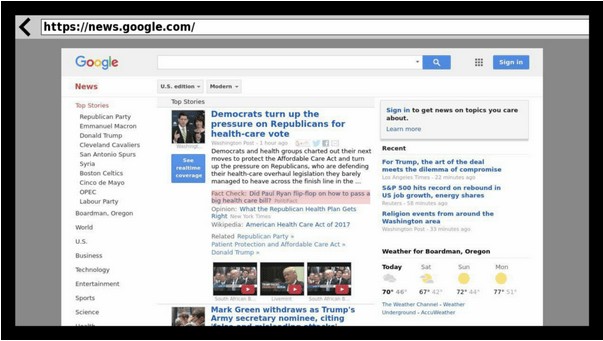 The Web Browser X internet browser is officially available as a standalone channel on the Roku channel store. The browser is excellent for browsing websites, and it provides several features like bookmarking pages, setting screen savers, and customizing the themes.
However, the browser fails to handle high-quality media content like YouTube videos. So, if you are looking for a web browser to stream videos on Roku, check out the other alternatives on the list.
PROS
Web sites can be visited using their URL.
Navigation can be done through the Roku remote buttons.
Available for free in some countries.
Ideal for basic browsing.
CONS
Renders videos slowly.
Basic user-interface.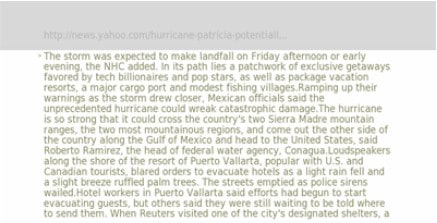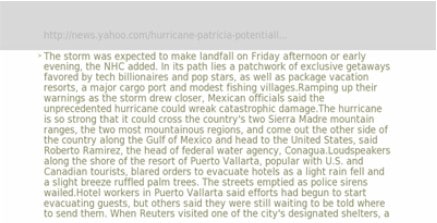 If you are a fan of "non-fancy" stuff, the POPRISM web browser will interest you! This browser is one of the lightest and fastest Roku browsers. It supports text-only content and not images, videos, or other graphics.
As the Web Browser X, this one is available on the Roku Channel Store, so you can get it from there in just a few clicks.
PROS
Allows navigation through the Roku remote control.
Best suitable for basic internet browsing.
Simple and basic user interface.
CONS
Displays text in an unformatted manner.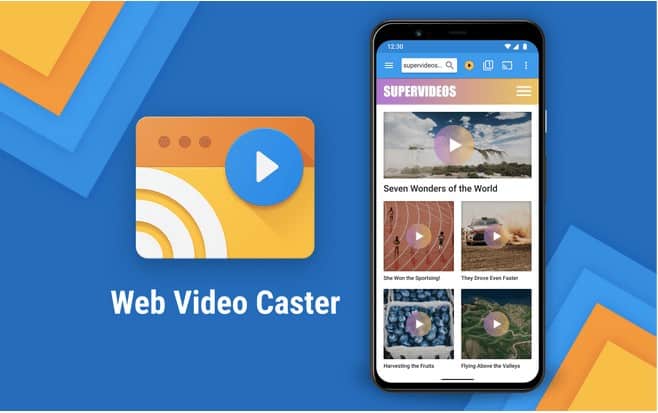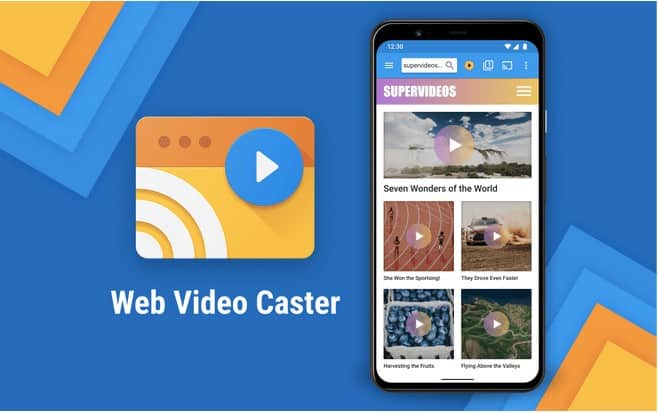 If you want a browser that offers more than simple browsing functionalities, the Web Video Caster is worth checking out! This web browser lets you surf the internet and gives tons of series, movies, and TV shows to binge-watch. It supports several video formats and offers subtitles for different programs.
You can get the browser for free on Roku, but you need to go for the paid version costing $4.99 per month to enjoy all its features.
PROS
Allows you to cast Chrome to Roku.
The paid version offers an ad-free browsing experience.
Supports live streaming.
CONS
Does not allow tab casting.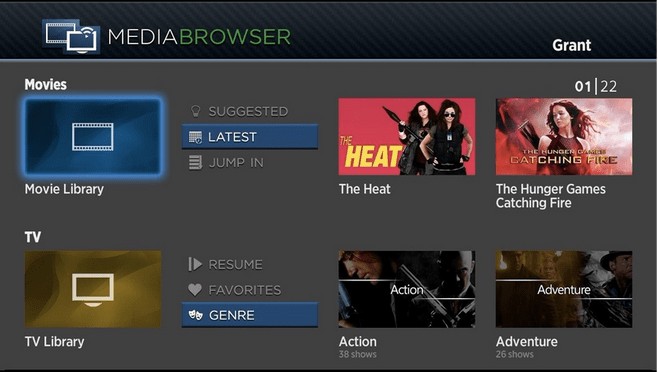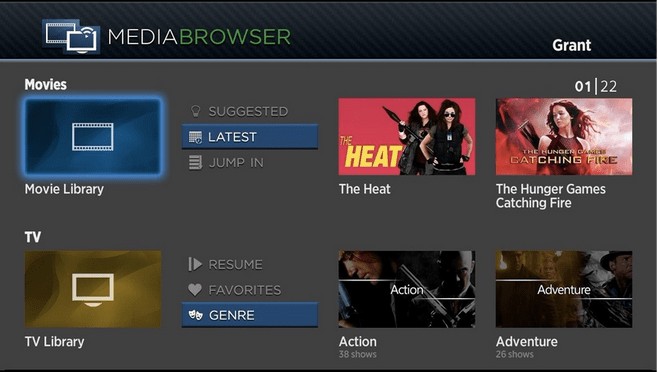 The media browser for Roku, as the name suggests, supports all media content. It lets you access heavy websites and high-quality media seamlessly. The browser offers a lag-free streaming experience and displays content in different pixels.
The best part of this browser is that it has now made its place in the Roku channel store. So, it is easily downloadable. Again, it's free to use!
PROS
User-friendly, intuitive interface.
Supports photo slideshow and live TV content.
It can be controlled using the Roku remote.
CONS
No video playing features are available.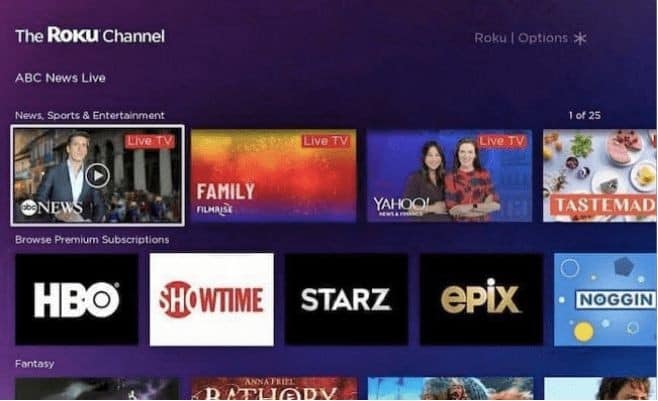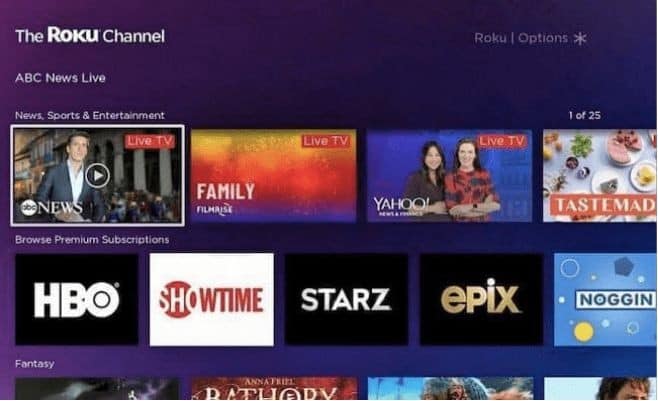 The Roku Channel is another readily available best Roku web browser. It lets you browse web content and stream several media content like movies, live TV, news, music, and much more. The browser sources content from Yahoo and frequently updates it to hook the audience by offering new titles.
PROS
Ideal for browsing and streaming media.
It offers a vast library of programs to watch.
Supports high-quality streaming.
CONS
Need to purchase the paid version to enjoy its full service.
You Can Even Try The Screen Mirroring Method to Browse The Web on Roku
---
If you don't want to install a web browser on Roku, you can enjoy browsing content on Roku by casting a web browser from your Android or Windows device to Roku.
Browse The Web on Roku from Windows pc
---
If you choose to screen mirror your Windows device to mirror a web browser, you can do it using the following technique:
Step 1: Select the browsing icon on the bottom-right corner of your PC screen and launch the action center.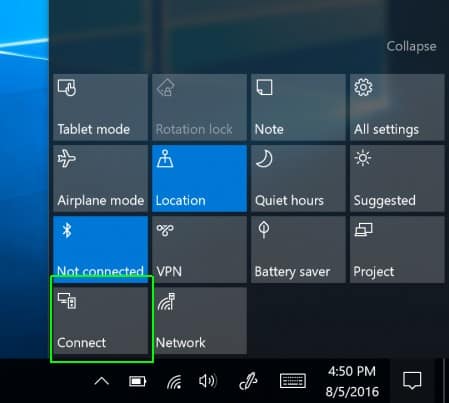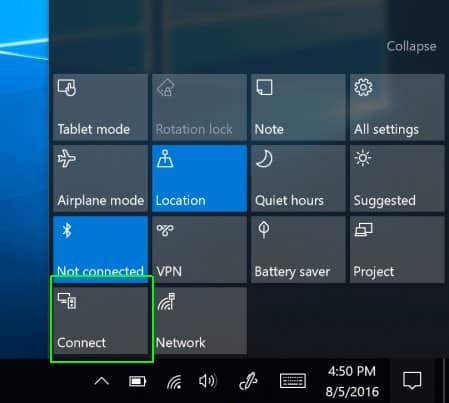 Step 2: Click Connect.
Step 3: Let your Windows device scan the nearby devices. Then select your Roku device from the list to establish the connection.
Step 4: After connecting, launch any web browser on your Windows device, and you should see the content appearing on your Roku device screen.
You can now watch the content from your web browser on your Roku TV screen. And if you want to stop screen mirroring, select "disconnect" or "Stop Video."
Browse The Web on Roku from your Android device
---
You can even screen mirror your Android mobile phone or tablet to mirror its content on your Roku TV. Below are the steps you need to follow.
Step 1: Launch the Settings app on your mobile phone.
Step 2: Navigate to Connected Devices.
Step 3: Click Pair New Devices.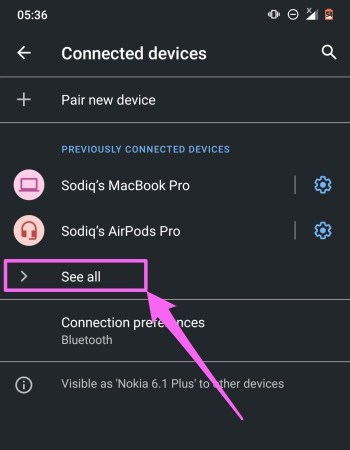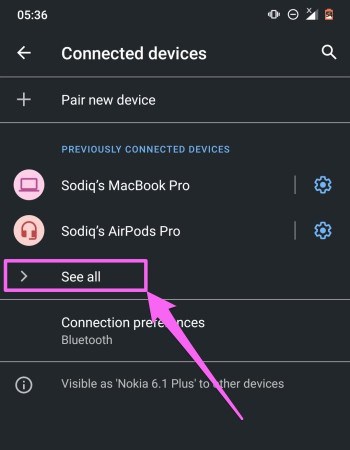 Step 4: Select your Roku device from the results and wait for the connection to establish.
Step 5: Now, launch any web browser on your mobile device. It will appear on your Roku TV screen, and you can enjoy viewing its content.
FAQ's
---
Can you browse the internet on Roku?
Of course, you can browse the internet on any Roku streaming device. The only catch is that you first need to install any Roku web browser or Screen mirror any browser from your mobile device or computer to roku. Once you've installed the web browser on Roku, you can surf web pages or search media like videos, music, movies, etc.
Is there a free web browser for Roku?
Yes! Roku has several free web browsers available in the Roku Channel Store. These include Opera, The Roku Channel, POPRISM, Media browser for Roku, etc. Alternatively, you can even install free third-party web browsers on Roku and use them.
Can I use Google Chrome on my Roku?
Though Google Chrome is a widely-used web browser, it is not compatible with Roku devices but you can screen mirror chrome to Roku from your mobile or PC. This way, the content on Google Chrome will reflect on your Roku TV screen.
Does the TCL Roku TV have a web browser?
Like other Roku media players, TCL Roku TVs also do not support web browsers. So, you do not get built-in web browsers on Roku TVs, but you can use the screen mirroring technique to get a web browser on your TV.
Is there a media server that lets me stream my web browser to Roku
If you want to stream your web browser to Roku using a media server, you can use Roku apps like the Plex media server, Roku media player, MyMedia, etc. You can stream and browse content using these channels.
Is there an app in the Roku that works like a web browser?
Though Roku doesn't have its specific web browser, you can use some apps like Media Browser and Reddit Browser to browse the internet. These apps have limited functionalities, but they are suitable for basic browsing.
Can I use the browser on my phone to display on my Roku TV?
Naturally, you can use any browser on your Android mobile phone to display content on your Roku TV. You can use it via the screen mirroring technique explained in this guide. However, keep in mind that this method won't work for iOS devices.
Why is Roku asking me to launch my browser?
If you are using a new Roku device, Roku will ask you to launch a browser on your mobile device or Windows PC after completing the initial setup process. It will then ask you to enter your information to activate the Roku device. Once you provide the necessary information, you can start using your Roku device.
Which smart TV has a better browser Firestick or Roku?
Both Firestick and Roku devices have limited options for web browsers. However, Firestick has its web browsers Silk and Firefox, specifically built for Firestick devices. On the other Roku, does not have any native browser, though it is compatible with many browsers. So, it can be said that Firestick gives better options when it comes to browsing the internet.