Have a problem with your Verizon Fios internet connection? Maybe it keeps cutting out, and the service doesn't work properly. Don't worry because we will show you how to cancel your Verizon Fios subscription.
Not only that, but we know how confusing it may be so we will answer many of your doubts regarding the cancellation below.
Keep reading to find out more.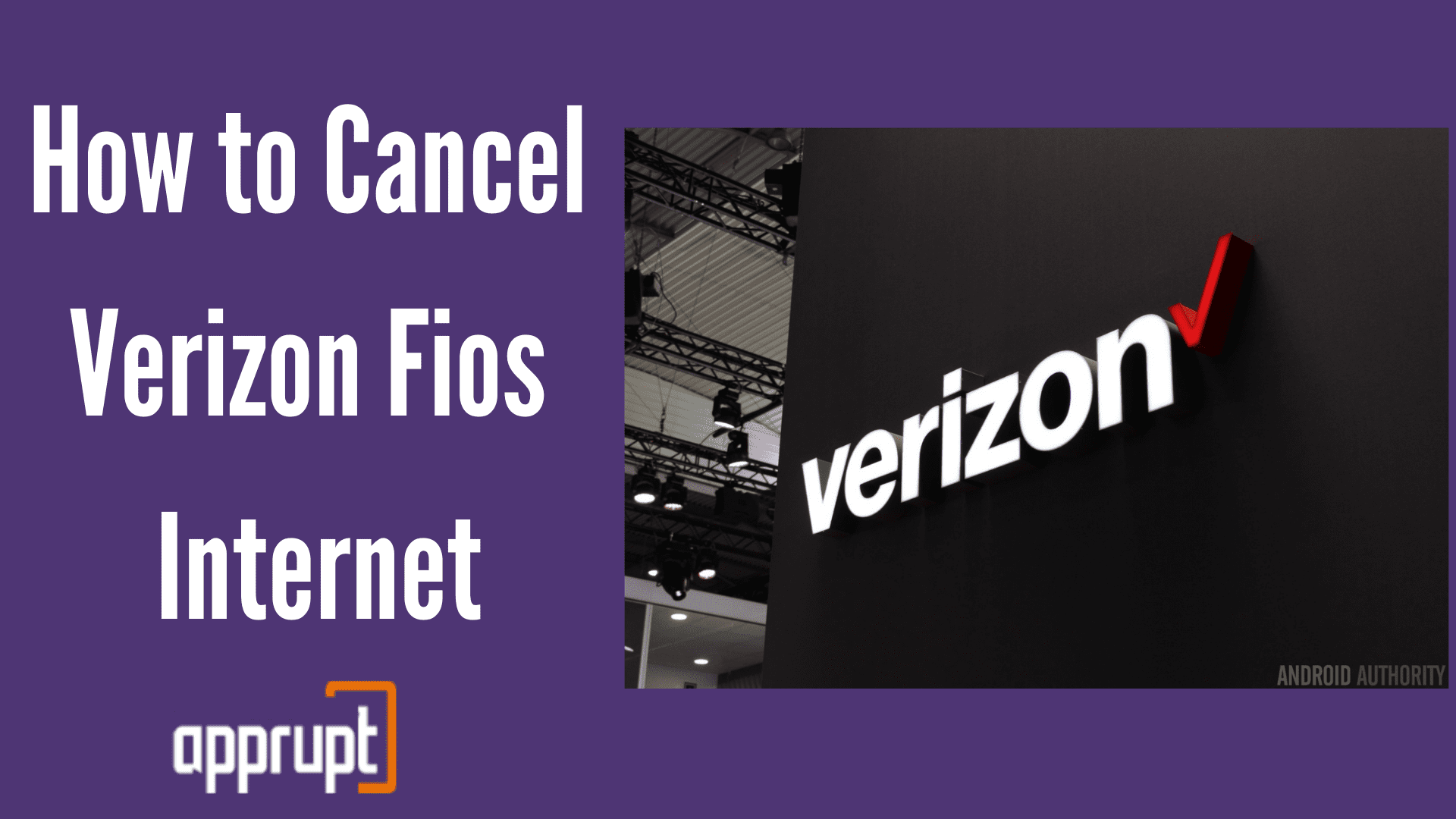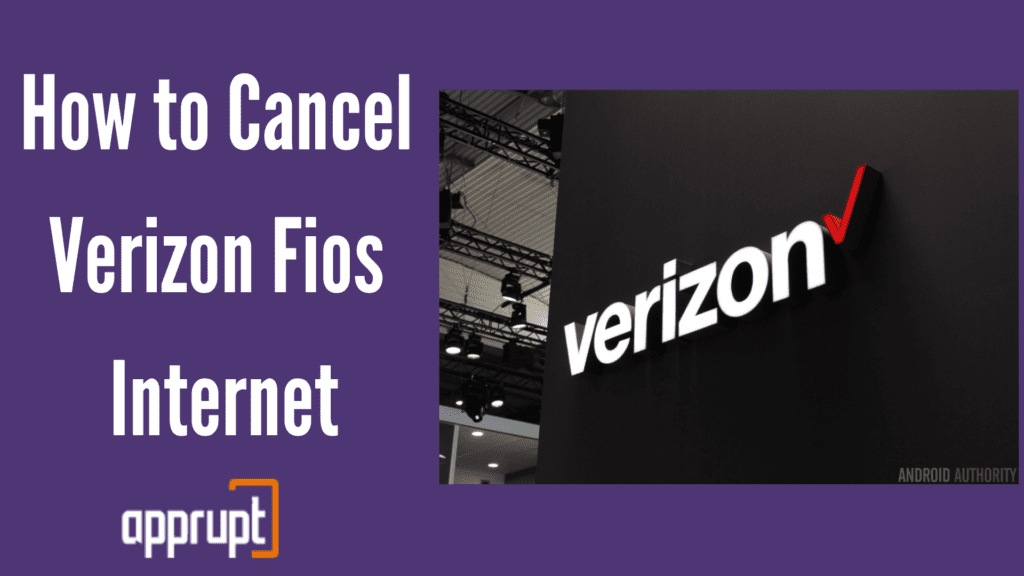 Why cancel Verizon Fios?
---
Since Verizon Fios is a pretty new internet provider, some problems may lead you to cancel the service. For example, the rate for the service keeps increasing.
So, these high prices may be inconvenient if you are on a budget. Another reason is that many customers have experienced issues with customer service.
Sometimes, technicians do not show up for servicing jobs even after customers have scheduled them beforehand.
This lack of support is also a huge concern. 
How to Cancel Verizon Fios Service
---
You may think that you will be able to cancel through the Verizon Fios website online, but you will end up on a call with a representative from Verizon Fios.
We recommend that you do not cancel online. So, it is better that you directly call the retention team.
We will now look at the cancellation process for your Verizon Fios internet service. 
Step 1: Reach the Retention Department
First, call 844-837-2262. You will reach a ChatBot, an automated robot voice that will review all your account information and ask you a series of questions. Be prepared to answer all of them, even though they may be frustrating.
Once you are done answering, you will reach a human representative from the customer service department. Tell them that you need to cancel your Verizon Fios internet service.
After this, they will redirect you to another representative from the customer retention department. 
They will try their best to persuade you to stay as a customer, and may even offer discounts and special offers. But all you need to do is stand your ground and be firm while telling them that you need to cancel Verizon Fios.
Keep in mind that you will have to keep all your account details, such as account number, name, and more, handy. This confirms your identity so that they can process your cancellation to the correct account.
Step 2: Have a Solid Excuse Ready
When you are on the call with the retention team, you will be asked about your reason for canceling Verizon Fios. If your excuse is not strong, they will make it harder for you to get your cancellation done quickly.
There are many excuses, such as moving in with someone who already has a different provider or that your new job will pay for these services.
Another excuse you can use is that you just set up a new ISP at your home, so you need to cancel Verizon Fios.
Also, you can say that you are moving to live in a different country or new location for job reasons. But make sure that the new address does not support Verizon Fios. 
Just make sure that your excuse cannot be countered.
Step 3: Be Kind but Firm
Remember that the retention reps control your cancellation. So, you definitely need to be friendly to them. Also, they are humans like the rest of us, so they deserve that amount of respect.
Even though you need to be kind, do not falter. You still have to be firm with your decision. No matter how much they try to persuade you, put your foot down. 
Step 4: Confirm Cancellation
Before you end the call, confirm the cancellation with the representative. If you don't, then your call may be of no use.
Always verbally ask them for confirmation so that you have proof later in case of a mishap. 
How to Avoid Unnecessary fees from Verizon
---
Unfortunately, Verizon Fios may charge you unnecessarily. They may chalk it up to cancellation fees or equipment charges. But you will want to reduce these costs as much as you can.
Here are a few tricks to minimize these charges.  
Count the Cost — Is it Worth Canceling Verizon Early?
If you cancel your Verizon Fios service before the end date of your contract or before the billing date, you will be charged early termination fees (ETF). ETFs from Verizon Fios are prorated.
So, an early termination fee decreases by $15 every month that is left in your contract. You will have to pay $45 if you cancel Verizon Fios service three months before the contract ends.
So, calculate these early termination fees before canceling, and check if it goes with your budget. 
Return Your Rented Equipment
When you first signed up for Verizon Fios services, you would have rented equipment. But, you need to return it as fast as possible after cancellation.
You have 30 days to give back the equipment, and if you do not do that, you will have to pay the unreturned equipment fees. 
These charges are pretty expensive because each piece of equipment has a fee. Just use the prepaid label from Verizon to ship your equipment by mail. Otherwise, you can go to a Verizon retail store nearby and drop off your equipment.
Just ensure that you get a receipt that verifies that you have returned your equipment. Lastly, call customer support and confirm that their system recorded your returned equipment.
What Should I Do if They Won't Let Me Cancel But I Can't Afford or Use the Service Right Now?
---
If you cannot cancel Verizon Fios right now, you can always suspend service for a period of time before you have enough money to pay for your subscription.
Don't want to suspend your services? No problem, you can also make a payment arrangement with Verizon Fios so they can legally agree to receive the bill payment later, whenever you can.
What if Verizon Fios is the Only ISP Option in my Area?
---
If you are one of those very unlucky people who live in a place that does not support other internet service providers, here are some tips to help you cut costs for your Verizon Fios subscription.
Firstly, you can look to make your plan simpler than it already is. For example, if your plan currently included a bundle with TV, you can downgrade the plan and subscribe to cheap streaming services such as Hulu, Netflix, or Youtube TV instead.
Next, you can tell the representative about your financial concerns, politely but firmly request them to reduce the prices. 
Another tip is to sweet talk the representative. Inform them that Verizon Fios has been your number one ISP for a long time and that you have been loyal since the beginning.
This allows you to ask for decreased prices. Most of the time, they will honor your loyalty and give you reduced rates.
Lastly, you can cancel your existing service and register for another subscription under another name. If you do this, then you might be able to get a new customer discount. 
Successfully Ending Your Relationship with Verizon Fios
---
If you used the tips and tricks above, then you have successfully finished canceling your Verizon Fios subscription. It may not be as simple as canceling other ISP subscriptions because you will have to pay a fee, but the information in this article will surely guide you towards the right path.
Can I Keep My Internet, but Cancel FiOS TV?
---
Yep! Fortunately, you can cancel just your Fios TV, keeping your internet services. This can save you a lot of money if you are not using your TV service anymore.
You can take the online route or go directly through customer support by phone to do this. We suggest that you call a customer service representative directly, which will get you quick results.
Once you call them, you can follow the advice above to get through the cancellation call.
Conclusion
---
As you can probably see, the cancellation process is not very easy for the Verizon Fios service. It can test your patience, especially while talking to the retention team.
But the instructions above will show you how to cancel Verizon Fios with little to no problem. If you happen to be a loyal customer of the service provider, it makes the whole process much easier.
Moreover, we are sure that you may have had a few questions about this whole process, so we hope to have answered all of those above.
Paying the early termination fees can be disappointing, but we have given you a few tips that you can follow to reduce those charges.